Naming dogs is fun but a thought-requiring process. First, you need to look for good ideas and get inspiration from the theme you like most. Many pet parents often look for this inspiration in their favorite movies, places, and even everyday things like food.
When deciding on your pet's name, it is better not to rush and learn about your pet's personality first. You can choose something based on your pooch's appearance and general behavior, including their love for activities and sports. When it comes to the vocal part, consider a title with harder, distinct-sounding consonants, and at least two vowels.
This is recommended a lot because dogs are able to learn and respond to such words quickly and easily. It also helps in easier recognition when you are shouting your pet's name from afar. With this in mind, we are here to help you find the most ideal moniker for your canine. This guide will bring you the most trending ideas for boy dog names. So keep reading to find one for your furry friend.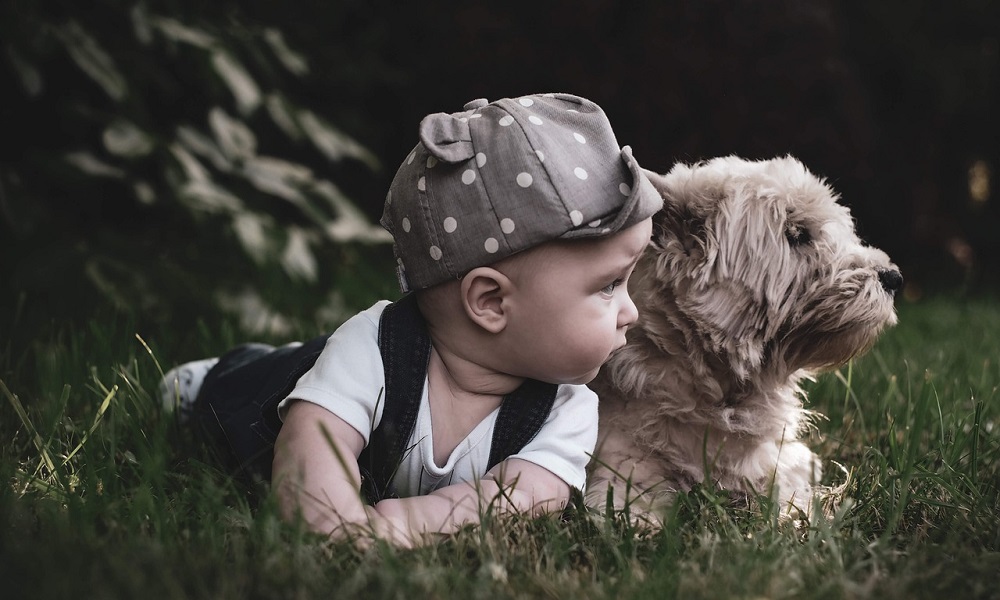 Most Popular Boy Dog Names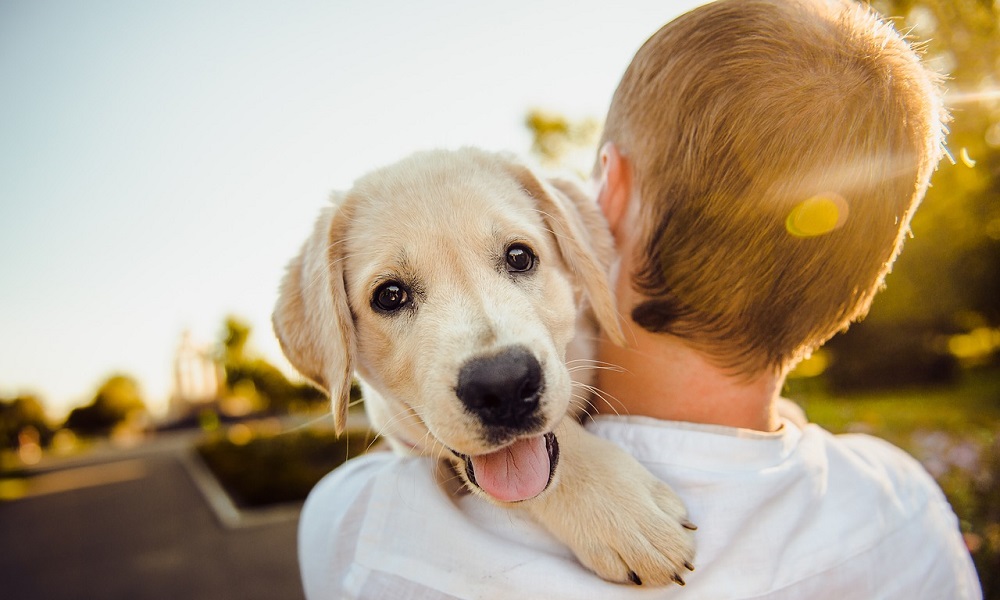 To start off our list, we bring you the most popular selection for boyish male dog names. These have been chosen according to the latest trends and popularity. Most of these carry meanings related to being spirited and energetic. Whether your pet is still a puppy or is a grown-up dog, you will be able to find a suitable moniker for him in this list.
Max
Charlie
Rocky
Buddy
Cooper
Duke
Bear
Zeus
Finn
Milo
Tucker
Bentley
Bailey
Leo
Diesel
Oscar
Rusty
Louie
Murphy
Simba
Unique Boy Dog Names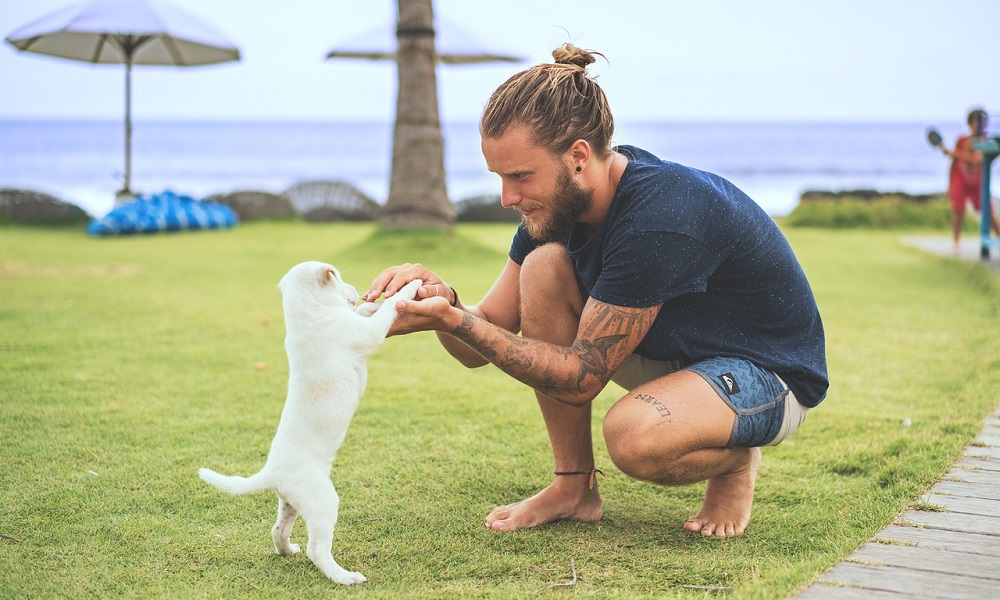 Do you want a dog name that carries the boyish charm but also sounds unique? Rare names are sometimes hard to come by. If you are struggling, consider narrowing the ideas by deciding what type of noun you are looking for. Check out some of the unusual yet cool-sounding ideas here.
Zephyr
Ozymandias
Cosmo
Nimbus
Orion
Atticus
Django
Tofu
Pippin
Azlan
Oberon
Quasar
Thistle
Icarus
Zorro
Seraph
Rembrandt
Sprocket
Sable
Quixote
Fergus
Isidore
Alaric
Sagan
Balthazar
Get more: Unique dog names
Cute Boy Dog Names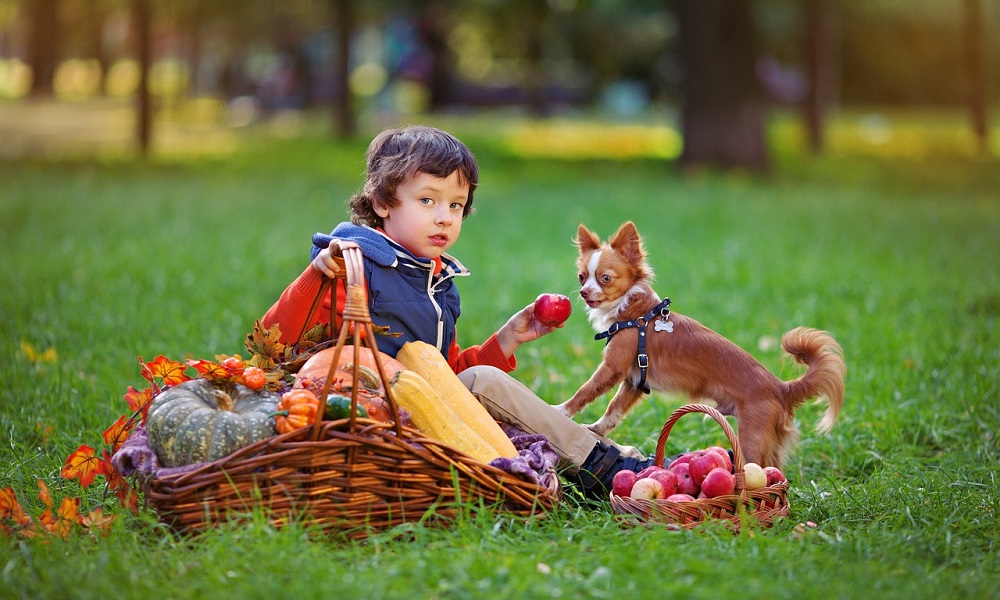 If your furball is a total cutie, a suitable name will be one that reflects that characteristic. The following list has monikers that sound cute and even have similar meanings. Here are some cute boy dog names:
Teddy
Oliver
Pippin
Muffin
Charlie
Waffles
Cupcake
Finnegan
Buttons
Peanut
Biscuit
Marshmallow
Pudding
Snickers
Cuddles
Rascal
Sprout
Peaches
Snuggles
Gizmo
Get more: Cute dog names
Small Boy Dog Names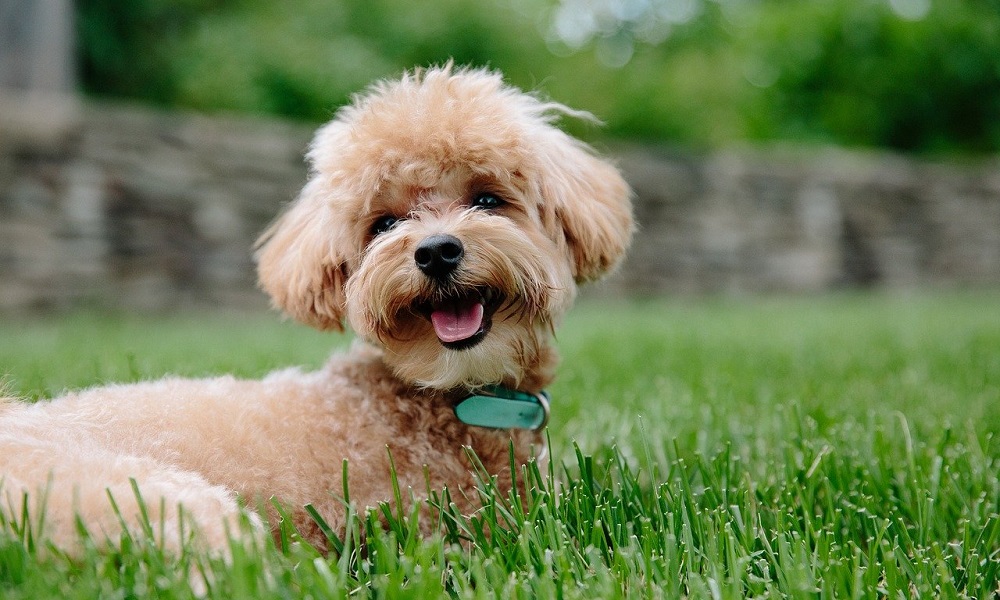 Small breeds like Pomeranians are adorable, and yet these dogs can be tough when they feel like it. When you have a small dog, you might want a name that reflects their petite size or simply sounds charming. Here are some small boy dog names that are well-suited for tiny pups:
Tiny
Peanut
Pip
Mini
Chico
Titch
Nugget
Junior
Squirt
Shorty
Scrappy
Atom
Weezy
Munchkin
Pebble
Twig
Tadpole
Pint
Bitty
Peewee
Get more: Small dog names
Big Boy Dog Names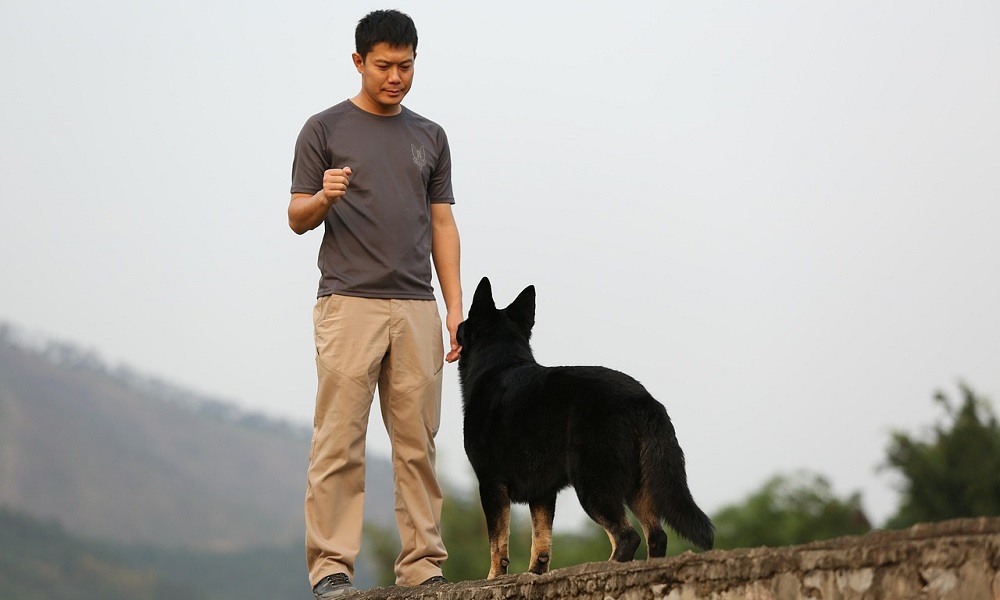 Many active dog breeds love sports and basically anything that involves running and exhausting themselves. For pups that enjoy a good time being energetic, consider the following ideas for naming your pet. If you have a large or powerful dog and want to give them a name that reflects their size or strength, here are some big boy dog names:
Titan
Hercules
Maximus
Thor
Goliath
Bear
Magnum
Brutus
Jumbo
Moose
Tank
Sumo
Atlas
Bruiser
Colossus
Kong
Zeus
Duke
Samson
Bison
Get more: Big dog names
Black Boy Dog Names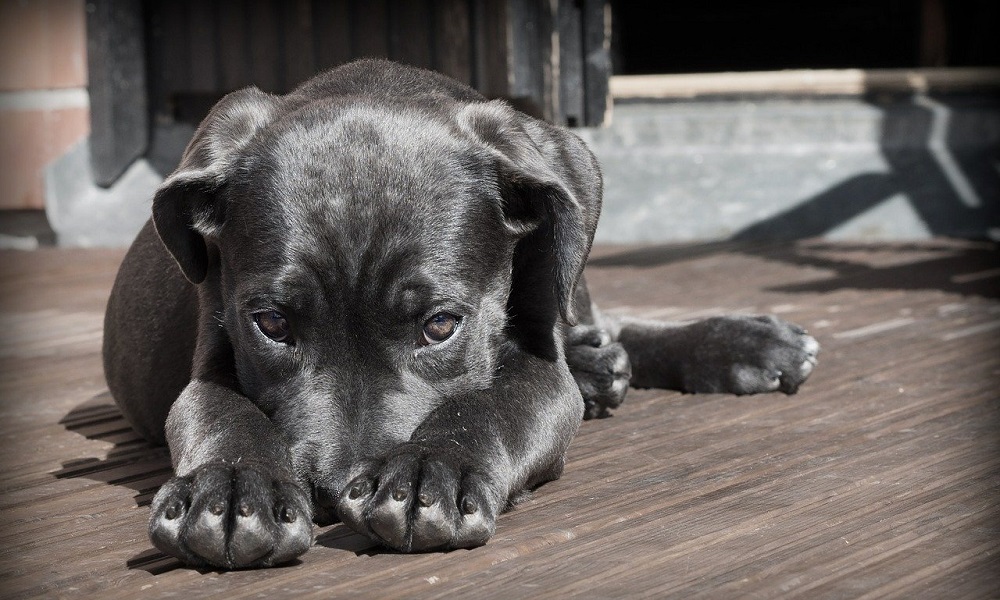 Black dog names based on appearance are pretty common. If you want your pet's moniker to reflect his fur color and overall appearance, This list features words suitable for canines with black coats. Whether you have a large breed or a toy dog, you will like the following:
Shadow
Panther
Jet
Onyx
Midnight
Ace
Coal
Blackjack
Sable
Obsidian
Eclipse
Darth (as in Darth Vader)
Diesel
Raven
Guinness
Carbon
Phantom
Licorice
Tar
Batman
Get more: Black and white dog names
White Boy Dog Names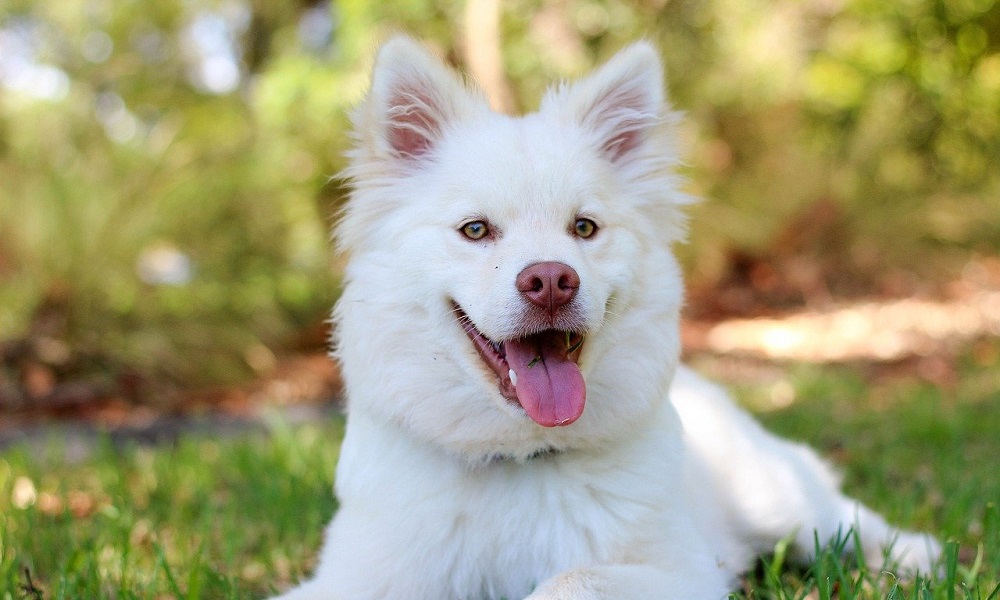 White color is associated with pureness, softness, and peacefulness. Does your dog show any of these characteristics in his personality? If yes, then a title carrying a similar meaning might suit him.
White dogs often have a clean and pristine appearance, so you might want a name that complements their color. Here are some white boy dog names:
Snow
Frost
Casper
Marshmallow
Ice
Cloud
Polar
Cotton
Yukon
Blizzard
Crystal
Ghost
Ivory
Albus
Yeti
Puff
Chalky
Pearl
Glacier
Marsh
Get more: White dog names
Brown Boy Dog Names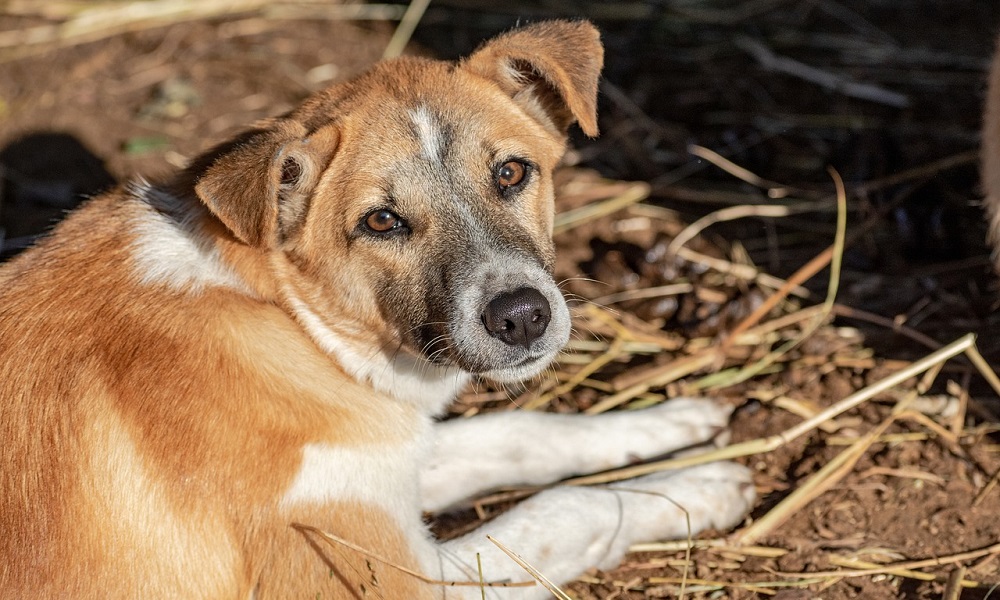 The color brown itself is associated with the earth, nature, and qualities like resilience and strength. For healthy, sports, and activity-loving breeds, It is a good idea to pick a moniker that has a similar meaning. Keeping this in mind, we bring you the following dog names after these qualities:
Rusty
Copper
Mocha
Chestnut
Hershey
Cinnamon
Marley
Woody
Toffee
Hershey
Java
Cola
Peanut
Truffle
Bear
Acorn
Brownie
Nutmeg
Hickory
Sable
Get more: Brown dog names
Funny Boy Dog Names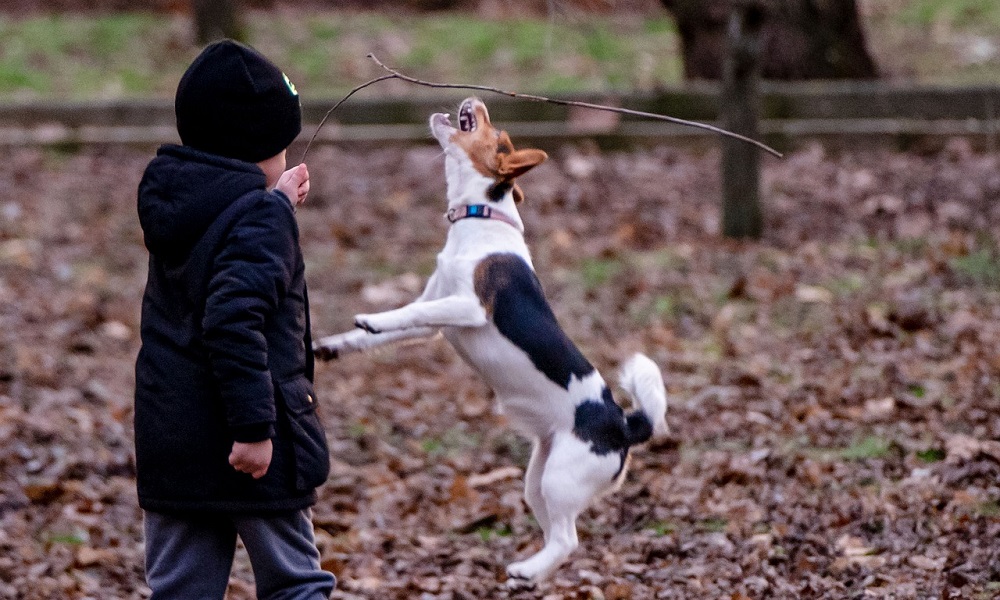 Sometimes a funny name captures your pet's charm the best. So if your pooch is one energetic, adorable one, check out these ideas for silly monikers. From your pet's favorite foods to prominent movie characters, this list contains a variety of themes for you to draw inspiration from.
Chewbacca (Chewy for short)
Sir Barks-a-Lot
Snoop Dog
Paws Malone
Fido Dido
Bark Twain
Barkley
Waffles McSniff
Ruffian
Sherlock Bones
Droolius Caesar
Hairy Pawter
Kanye Westie
Pup Tart
Count Drocula
Wiggles
Macgyver (for the resourceful pup)
Biscuit Butt
Sir Licks-a-Lot
Dog Vader
Get more: Funny dog names
Spotted Boy Dog Names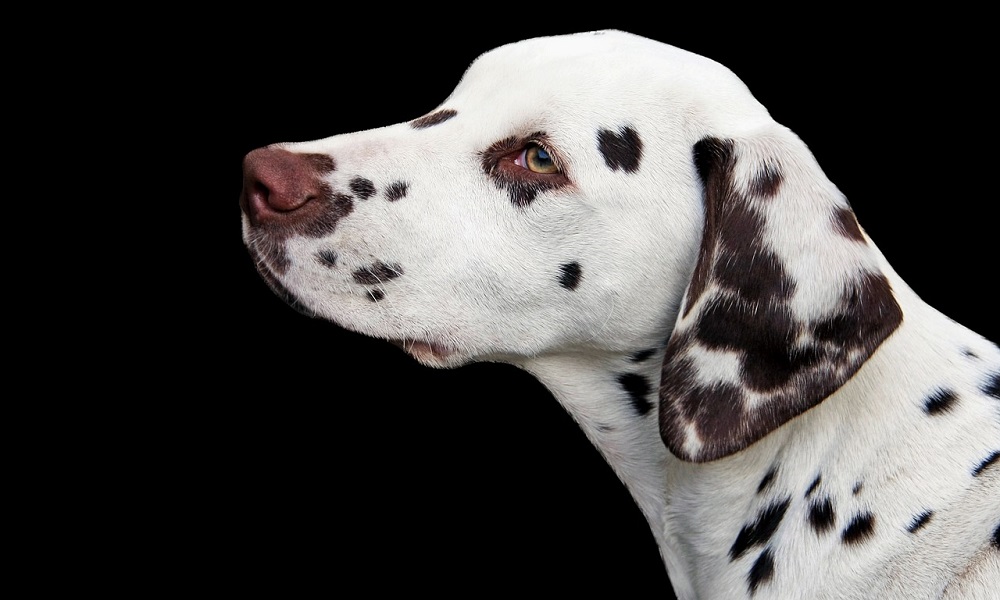 Dalmatians, cocker spaniels, and other spotted breeds are often distinguished from the crowd because of their unique patterns. If your pooch is one such dog, Check out these ideas suited for your spotted friend. If "polka" and "dot" are already taken, pick a unique sounding one instead.
Choosing a name for your spotted boy dog can be a fun and creative process. Here are some spotted-themed names that might be a good fit:
Dalmatian-inspired names:

Spot
Pongo
Domino
Freckles
Checkers
Cruella (for a mischievous pup)

Nature-inspired names:

Pebble
Stone
Rocky
Granite
Marble

Food-inspired names:

Cookie
Oreo
Mocha (like a coffee with cream)
Truffle
Brownie

Weather-inspired names:

Storm
Cloud
Lightning
Thunder

Famous spotted dogs from movies or cartoons:

Patch (from 101 Dalmatians)
Bolt (from the movie "Bolt")
Lucky (from "Pound Puppies")

Art-inspired names:

Picasso
Jackson (as in Jackson Pollock)
Inkblot

Pattern-related names:

Speck
Mottle
Checkers
Marbles

Unique names based on the spots:

Dot
Spotnik
Dotty
Speckles

Animal-inspired names:
Creative and playful names:

Rorschach (after the inkblot test)
Spatter
Quark (a type of particle)
Boy Dog Names Inspired by Food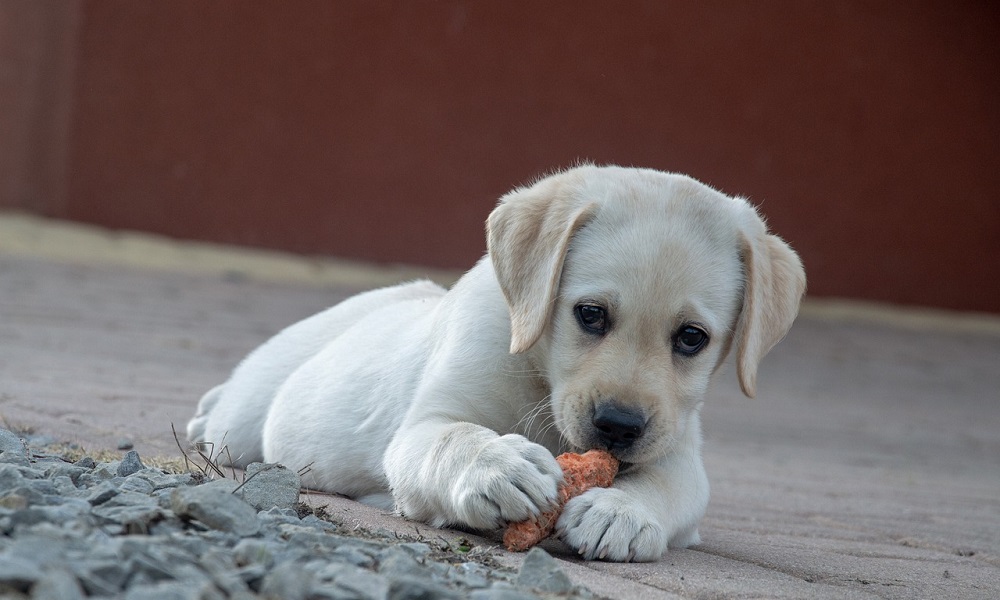 Nothing beats food in being memorable and loved. Are you a fan of a specific type of cuisine? Whether it is native to your country or not, food-themed dog names are quite popular. Below are some of our favorite ideas for boyish snack-related pet monikers that sound both unique and delicious.
Peanut
Taco
Nacho
Waffles
Pickles
Brownie
Biscuit
Meatball
Butterscotch
Basil
Cinnamon
Truffle
Muffin
Cheddar
Colby
Donut
Pretzel
Marshmallow
Tofu
Pesto
Oreo
Guinness
Marmalade
Macaroni (Mac for short)
Sushi
Boy Dog Names Inspired by Pop Culture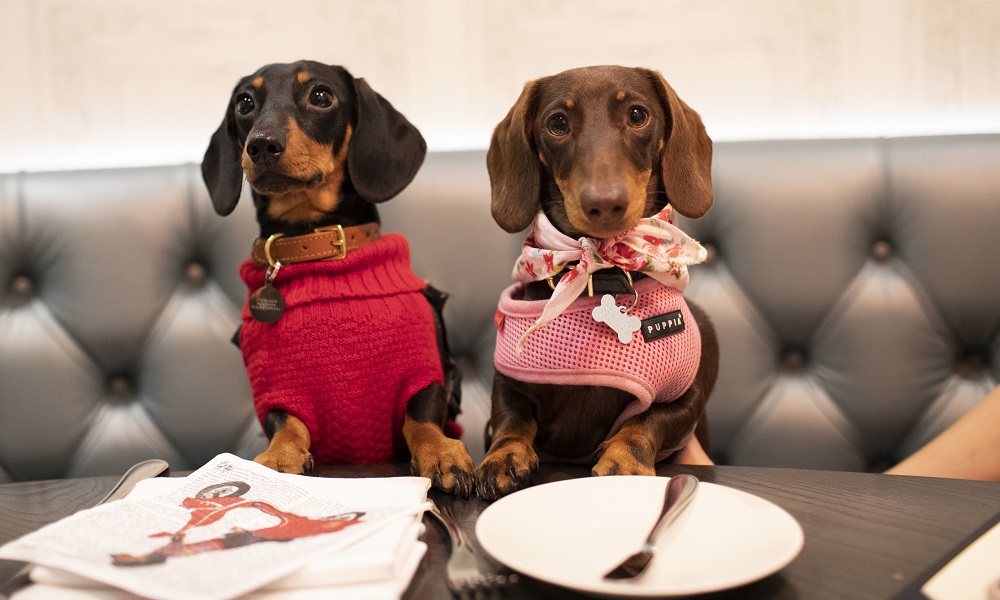 Pop culture covers movies, music, clothing, social media trends, and more. Therefore, it is not surprising that many people name their pets after this culture.
Pop culture offers a wide range of inspiration for dog names. Here are some boy dog names inspired by various elements of pop culture, including movies, TV shows, music, and more:
Neo (from "The Matrix")
Han (from "Star Wars")
Frodo (from "The Lord of the Rings")
Spock (from "Star Trek")
Sherlock (from "Sherlock Holmes")
Dumbledore (from "Harry Potter")
Simba (from "The Lion King")
Groot (from "Guardians of the Galaxy")
Maverick (from "Top Gun")
Thor (from the Marvel Universe)
Aragorn (from "The Lord of the Rings")
Bilbo (from "The Hobbit")
Dexter (from the TV series "Dexter")
Indiana (from "Indiana Jones")
Frodo (from "The Lord of the Rings")
Walter (from "Breaking Bad")
Sherlock (from "Sherlock Holmes")
Jack (inspired by "Jack Sparrow" from "Pirates of the Caribbean")
Hagrid (from "Harry Potter")
Jagger (inspired by Mick Jagger of The Rolling Stones)
Bowie (inspired by David Bowie)
Hendrix (inspired by Jimi Hendrix)
Sinatra (inspired by Frank Sinatra)
Chewie (from "Star Wars" for Chewbacca)
Rocky (from "Rocky" movies)
Frodo (from "The Lord of the Rings")
Dobby (from "Harry Potter")
Wookiee (from "Star Wars" for a furry dog)
Conclusion
It is indeed an exciting moment when a furry companion joins your family. However, while naming your pet is essential for identification, It can be challenging to come up with something on the spot. If that is the case with you, Consider following a few simple steps to find the perfect pet moniker.
Narrow the list of themes that you'd like to go with and choose one that goes best with your canine's personality and appearance.
Lastly, it is important to prioritize words with harder consonants and long vowels as these are easy for your pet to understand. Were you able to find the ideal pet name for your furry companion? Let us know in the comments below!