Young and old dogs both have a spot for cartoons. These are nostalgic for many people who remember their childhood. Now, there are so many modern-day cartoons and children can enjoy any time through YouTube, CD, DVD or another way.
When family members decide to bring a new dog into their home, they desire to return their nostalgic times by giving the dog a cartoon name. Additionally, cartoon dogs are a sweet source for naming your dog. Here is a list of cartoon dog names to help you find the best one.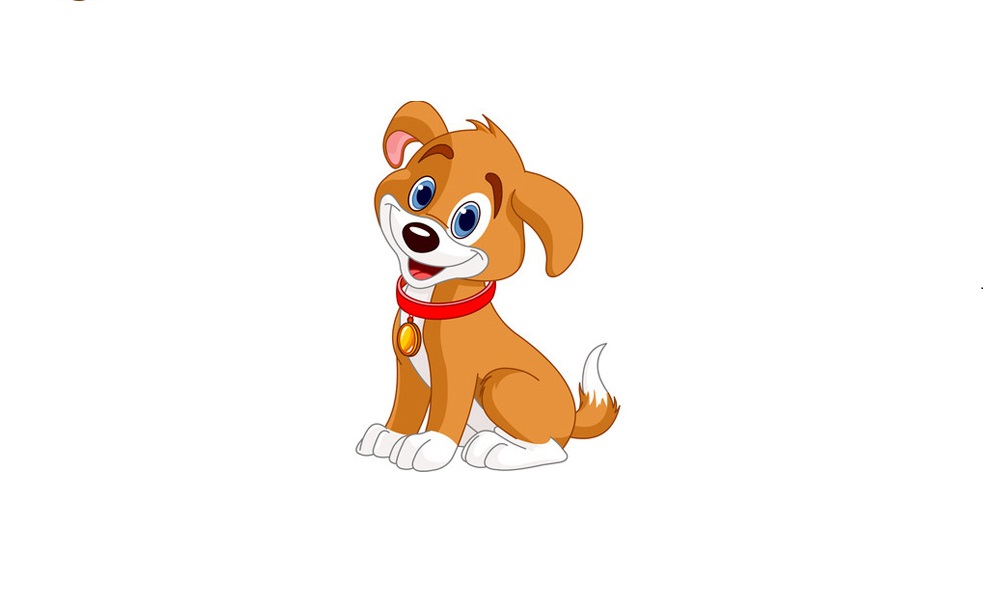 20 Famous Cartoon Dog Names
There are so many cartoon dogs, comics and games rich the history from 1929-2019 and pet proprietors love to naming their dogs with Famous cartoon characters. We have mentioned here in detail about many cartoon dogs those are well renowned for their character and you can take a look to find the favorite one.
1. Astro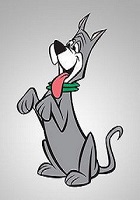 Astro is a canine character on the Hanna-Barbera cartoon designed by Iwao Takamoto and voiced by Don Messick. Astro is the family pet of the Jetsons and very loyal to all particularly George and Elroy. It is a more advanced pet character than present-day dogs. So, for naming your loving dog, Astro is a classic and fun choice.
2. Augie Doggie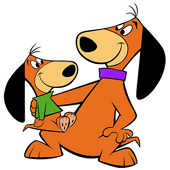 Augie Doggie is a Hanna-Barbera cartoon character appeared in the Quick Draw McGraw show. Augie is highly spirited and ambitious desire to make his father proud. Commonly, Augie wear a green shirt and Doggie is typically seen wearing only a purple collar on his neck. All segments highlighted the misadventures of a father-and-son team.
3. Brian Griffin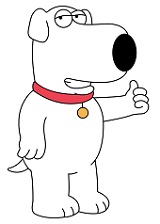 Brian Griffin the talking dog from Family Guy, a fictional character and most popular cartoon dog in recent years. An anthropomorphic white dog can standing up, walk on his leg, and considered as a member of the Grifin family. Famous series creator Seth MacFarlane has provided his voice to Brian, who also provides his voice of many other characters including Glenn Quagmire, Peter Griffin and so on.
4. Clifford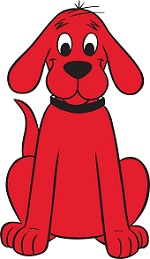 The big red dog is a popular educational animated television series for children. In this cartoon series a loyal, loveable, and friendly dog gets in trouble for his large size. His best friend is Emily Elizbeth also his owner who always support and save him. So, if you have a large dog, you can consider this name to show your love.
5. Copper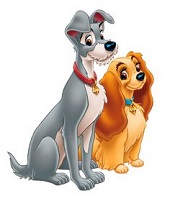 An American comedy based animated drama film The Fox and the Hound produced by Walt Disney Productions. Here the hound is Copper, a young hunting dog who becomes friend of a red fox named Tod. They struggle to preserve their friendship from social pressure and other adversaries.
It is the most expensive animated cartoon film build by $12 million, released on July 10, 1981. The name is best suited for a dog which has extreme hunting experience.
6. Deputy Dawg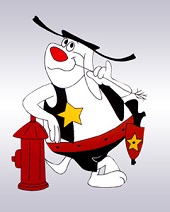 Deputy Dawg is an American animated television series first telecasted from September 8, 1962. The dog is a deputy sheriff in the state of Florida and with the episodes increased the place changed to Mississippi and at last to Tennessee. The total length of each episode was about half-hour which was produced by CBS with professional animation debut of Ralph Bakshi. The famous voice actor Dayton Allen voiced to Deputy Dawg who voiced many Terrytoons characters in television.
7. Droopy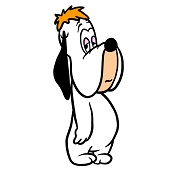 The animated character comes from the Golden Age of American Animation. He has a drooping face, talks with a monotone voice and moves slowly. He is able to beat enemies many times his size with a funny thrashing. Droopy series created by Tex Avery and ran first time in 1943. After running seventeen years in 1958 this famous series ended but the character has been revived several times for new productions.
Read more: Pokemon Dog Names
8. Goofy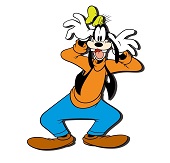 Goofy is one of the most famous funny-dog cartoon character created in 1932 at Walt Disney Productions. He is tall, anthropomorphic, wears a turtle neck, pants, shoes, white gloves and acts like a human. Sometimes Goofy is shown as clever dog, intuitive in his own unique way. He is the close friend of Disney's most recognizable characters like Mickey Mouse, Donald Duck, Gang, and Minnie and others.
9. Huckleberry Hound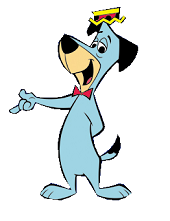 Huckleberry Hound is a fictional dog cartoon character, speaks with a Southern drawl. He is sweet, kind, relaxed and well-intentioned personality always comes out on top. It is the first animated series win Emmy Award in1960. The first episode started on September 30, 1958 and end at December 1, 1961.
10. Mister Peabody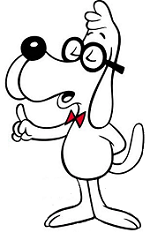 It is an animated dog cartoon series first started on television in the early 1960, produced by Jay Ward. The cartoon is based on "Peabody's Improbable History" and voiced by Bill Scott.
Mr. Peabody, who is the smartest being, has accomplished many things in his life as Noble Laureate, Gourmand, Business magnate, inventor, scientist and two-time Olympic medalist. He becomes sad and adopts a human companion as his pet.
11. Pluto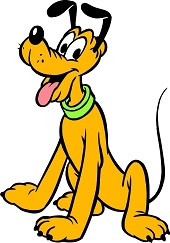 Pluto, also renowned Pluto the Pup, actually acts like a dog. This dog cartoon is a Walt Disney Production created in 1930. Here Pluto is a yellow-orange color, medium-sized, short-haired dog with black ears. He is Mickey's pup and acts as a genuine Disney character since the beginning of this series. Pluto appeared in animated cartoons and works in Mickey Mouse films before receiving this series.
12. Odie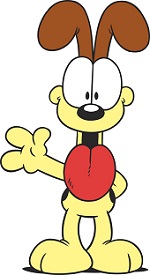 Odie is a fictional dog character appears in the comic strip Garfield by Jim Davis. He is a brown-eyed, yellow-furred dog, has a large tongue and slobbers in his appearances. This character also appeared in the animated television series Garfield & Friends, The Garfield Show, and two live computer-animated feature films.
13. Santa's Little Helper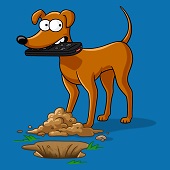 It is a recurring character in the famous American animated television series. Santa's Little Helper is the pet greyhound of the Simpson family and often be seen on the show in minor appearances, though some episodes featured him heavily. Santa's Little Helper has fathered several puppies and has been neglected critically by the family in some episodes.
14. Scooby-Doo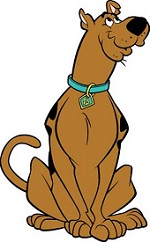 An American animated television series originally broadcasted on CBS from 1969 to 1975. Later on, some versions of Scooby-Doo feature different variations through supernatural theme and include other characters like Scooby's cousin Scooby-Dum and nephew Scrappy-Doo.
15. Snoopy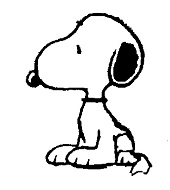 Snoopy is an innocent, loyal, imaginative and good-natured dog. It is a most recognizable and iconic character in the comic strip. The actual drawings of this character were inspired by Spike. Sometimes, snoopy can be selfish, gourmand, and lazy dog but on the whole he is a symbol of love, care and loyalty for his owner.
16. Underdog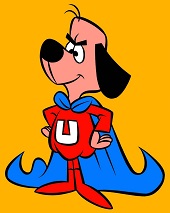 The American animated television series ran on October 3, 1964 and continued in syndication until 1973. Underdog acts as a truth super hero and has used the voice of George S. Irving and famous comedy actor Wally Cox provided the voice of both Underdog and Shoeshine Boy. Underdog also telecasted on Australia on February 18, 1966.
17. One Hundred and One Dalmatians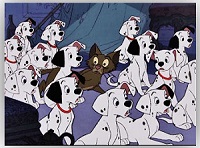 It is an American animated adventure film produced by Walt Disney Productions in 1961 based on 1956 novel The Hundred and One Dalmatians by Dodie Smith. The film shows the story of a litter of Dalmatian puppies who are kidnapped by the Cruella de Vil. It was a box office success and its commercial success was due to the employment of inexpensive animation techniques.
18. Balto and Beethoven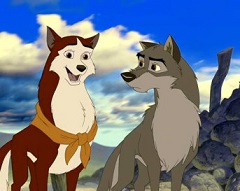 An American animated television series produced by Northern Lights Entertainment, Universal Cartoon Studios and broadcasted for 1 year (1995) on CBS. It is designed based on the true story of a sled dog. The real Balto is honored with a statue. The animated version of Beethoven features a St. Bernard named Beethoven who speaks and finds his way into mishaps.
19. Lady and the Tramp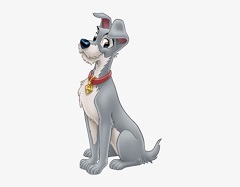 An American animated musical romance film produced by Walt Disney released to theaters on 22nd June 1955. Here, Lady is a well-healed purebred Cocker Spaniel, lives with a refined, upper-middle-class family and Tramp is her mixed-breed fan, always on the move from dog catchers or in search of his next meal. It was the first animated feature filmed in CinemaScope widescreen.
20. Mumbly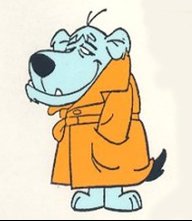 The Cartoon Show where Mumbly a crime-fighting doggy detective often confused with Muttley. They looked same and similar to laugh but their ears were different and Mumbly had blue fur and wore a trench coat. Here Mumbly is a very apt detective and crime-solving character while his boss tries to take credit for Mumbly's activity.
PAW Patrol Dog Names
PAW Patrol is a Canadian animated television series created by Keith Chapman. This TV series primarily broadcast on TVOntario in Canada in August 1013. It is designed based on a boy named Ryder who leads a pack of search and rescue dogs known as the PAW Patrol. Here we have listed a few names of PAW Patrol based on a different characters, locations, used a weapon and more so that you can select the best one for your dog.
Apollo

: A strong dog, like a superhero which has extreme power and super strength even can fly.
Everest

: The Siberian snow rescue dog ride in a snowmobile.
Marshall

: Serves as a medic and firedog because his vehicle is a fire engine that transforms into an ambulance.
Robo-Dog

: The Robotic dog who acts as the driver of the PAW Patrol's multi-member vehicles.
Skye

: A Cockapoo pilot with a helicopter.
Zuma

: An aquatic rescue dog with hovercraft that can convert into a submarine.
Male Cartoon Dog Names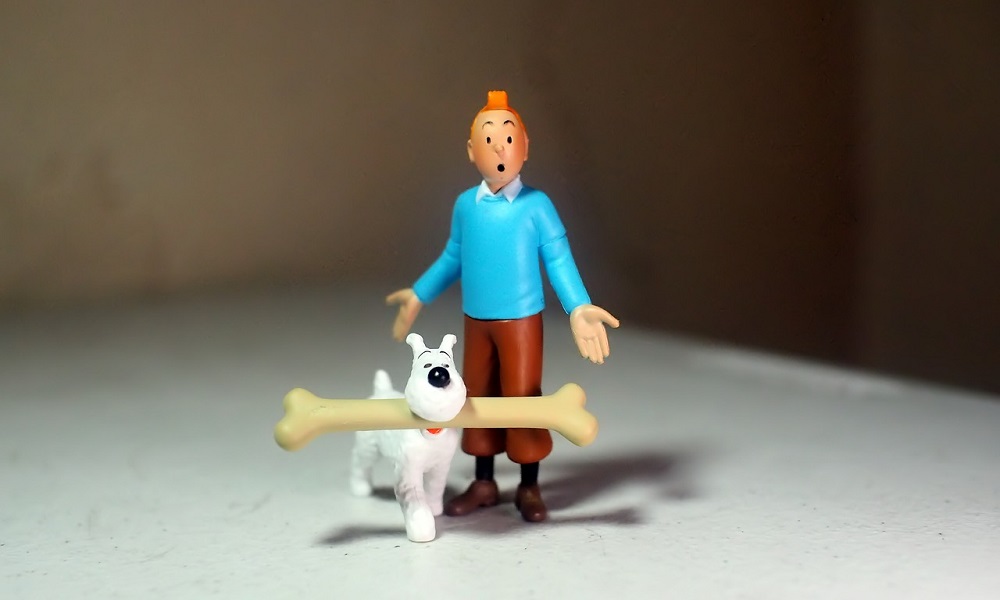 It is hard to choose a suitable cartoon male dog name whether it's a boyish, handsome and nice-looking pooch. In this case, some famous cartoon characters could be a great option for you. So, we have narrowed down a few dog characters from famous American cartoon series to naming your dog.
Bamm Bamm: The extremely powerful toddler act in The Flinstones, great name for large breed puppy
Bandit: The French Bulldog companion on The Adventures of Jonny Quest.
Buster: Andy Davis' dachshund in Toy Story.
Dino: The family dog who barks and generally acts like a real dog.
Simba: The Lion King a cartoon character first released in 1989. Here a young lion cub exiled from his homeland.
Slick: Collected from Tom Slick, a race car driver and all-around good guy.
Yogi: The picnic basket-stealing bear in Jellystone National Park. A fast talking dog act in Yogi Bear Show.
Augie: A cartoon dog mentioning Hanna-Barbera
Abu: The monkey sidekick of Aladdin
Daffy: Mentioning to Daffy Duck
Clifford: A big red dog names
Ranger: Ranger Smith a cartoon character from the Yogi Bear Show
Stitch: Lilo's alien companion
Brian: A white Labrador which is intelligent, opera-loving and can speak in English.
Thumper: The best friend of Bambi
Bolt: A Walmart Disney Dog cartoon with Superpower
Magoo: A cartoon dog who doesn't see very well
Blaze: A giant Truck cartoon
Astro: The Great Dane of Jetson
Casper: An amicable phantom for a white dog
Marvin: The Martian and Pug-like in feature
Beast: The princes from Beast
Dodger: An incomplete stray from Oliver and Company
Little foot: A giant Dinosaur from the Land Before Time
Flash: Mentioning to Flash Gordon
Buzz: "To infinity and beyond" with humming
Scooby: Most famous Great Danes in history
Marmaduke: A renowned comic strip Great Dane
Nemo: A daring little clown fish which gets lost
Mogli: A brave boy lives in the jungle
Spike: A polite but giant dog from the Land Before Time
Ninjago: A children's Cartoon show
Female Cartoon Dog Names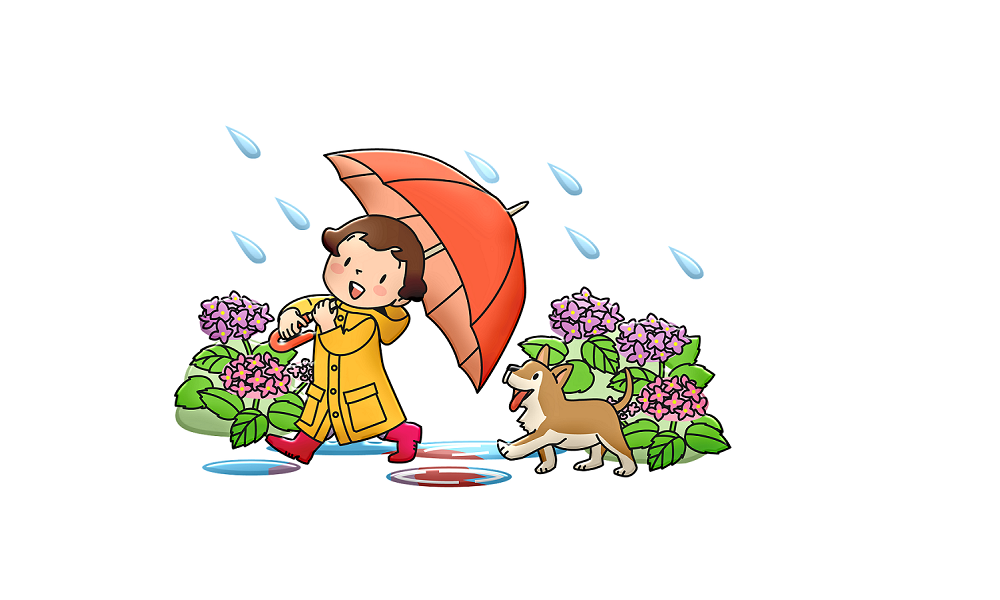 In the USA, a canine can be male or female in sex and you can identify the pooch by the name. So, it is important to provide name your furry friend by a cute Chihuahua name. In this case, some cartoon female dog names can assist you to take the right decision. Here we have listed some female dog names according to all famous cartoon character with proper meaning for you.
Angel

: According to Scamp's Adventure, Angel is Scamp's love interest. Scamp is the son of Lady and Tramp.
Colleen

: A female dog in Road Rovers which is trained with martial arts skills.
Pebbles

: A cute little girl of Fred and Wilma Flintstone who is always dressed with a bone tied in her hair.
Smurfette

: The character was mainly created by the Smurfs' arch enemy to create strife among their all-male community. In the genuine Belgian series, she leaves the community to restore agreement.
Ariel

: The mermaid princess of King Triton
Jasmine

: Aladdin's Princess in Disney
Penny

: The reference to The Rescuers, a cute girl
Dixie

: A "Singing Stray Dog" of "Fox and the Hound 2"
Lilo

: A orphaned girl on Hawaii
Babs

: A chicken from Chicken Run
Alice

: Alice in Wonderland
Dutchess

: A cat from Aristocats also famous as a dog too
Wilma

: Wife of Fred Flintstone
Nala

: The Lion King Simba's love interest
Lady

: The scoured Cocker from Lady and the Tramp
Dale

: Best friend of Chip
Crysta

: A beautiful rainforest in Fern Gully
Fergie

: An alien creature
Fern

: Mentioning Fern Gully
Poppy

: Mentioning Princess Poppy from Trolls
Moana

: A beautiful dog are Disney princes devoted to saving her people
Elsa

: The ice queen in Frozen
Anna

: The younger princess sister of Elsa in Frozen
Tiana

: A reference to Princess and the Frog
Astrid

: A reference to "Sofia the First", princess on the cartoon show
Cinderella

: A small feeted princess from Disney
Nana

: The Oldest dog of the Darling children in Peter Pan
Choosing a Suitable Cartoon Dog Names
Choosing a suitable cartoon dog name can be a fun and creative process. Whether you're naming a real dog after a beloved cartoon character or just looking for a unique and playful name, here are some tips to help you pick the perfect one:
Character Traits: Consider the personality and traits of your dog. Is your dog playful, mischievous, loyal, or brave? Try to find a cartoon character with similar characteristics.
Pop Culture References: Think about your favorite cartoon shows, movies, or comic strips. If you have a particular favorite, look for dog characters in those works. For example, if you love "Scooby-Doo," you could name your dog Scooby.
Appearance: Take your dog's physical appearance into account. Names like Spot, Fluffy, or Sandy might be fitting if your dog has distinctive features.
Cartoon Icon Names: Some cartoon dogs are iconic and universally recognized. Names like Snoopy (from "Peanuts"), Pluto (from Disney), or Odie (from "Garfield") are classics.
Quirky and Unique: If you prefer a more unique name, consider lesser-known or obscure cartoon dogs. For instance, if you're a fan of "Rocko's Modern Life," you could name your dog Spunky.
Play with Puns: Puns can be a fun way to name your dog. For example, if your dog is always chasing its tail, you could name it Cyclone.
Family Favorites: Involve your family or household members in the naming process. Get their input and consider their favorite cartoon characters.
Consider Longevity: Think about whether the name will still be suitable as your dog ages. Names that are too cutesy might not suit an older dog.
Research the Character: Make sure you're comfortable with the character you're naming your dog after. You wouldn't want to choose a name associated with a character you don't like or one with negative traits.
Conclusion:
Selecting a cartoon dog name for your furry friend is a delightful and personal endeavor. The name you choose should reflect your dog's personality, appearance, and the connection you share with them.
Whether you opt for a classic and universally recognized cartoon dog name or something more unique and playful, the key is to ensure it's a name you and your dog both love.
Take your time, involve your family or household members if desired, and remember that the perfect cartoon dog name will make your pet even more special and endearing in your eyes. Enjoy the process, and may your chosen name bring joy and character to your canine companion!