The Kingdom of Norway is the crowning northern side of Europe. Norway is known for its own beauty and rich culture. People from every corner of the world brought their own aspects of culture to make Norwegian culture the most inclusive and unique of all.
Norwegian dog names are not new for people who love adopting dogs. It's been decades and since then the popularity of nomenclature has only risen. People love to name their pooch with this name from all over the world. These dog names are best fit for breeds, especially which are native norwegian such as the elkhound, buhund, or lundehund.
To make the search easier for you we did our research and compiled all the popular and most searched Norwegian dog names under this heading for you to choose the best one from. So keep reading and you might return with the best pick for your pup.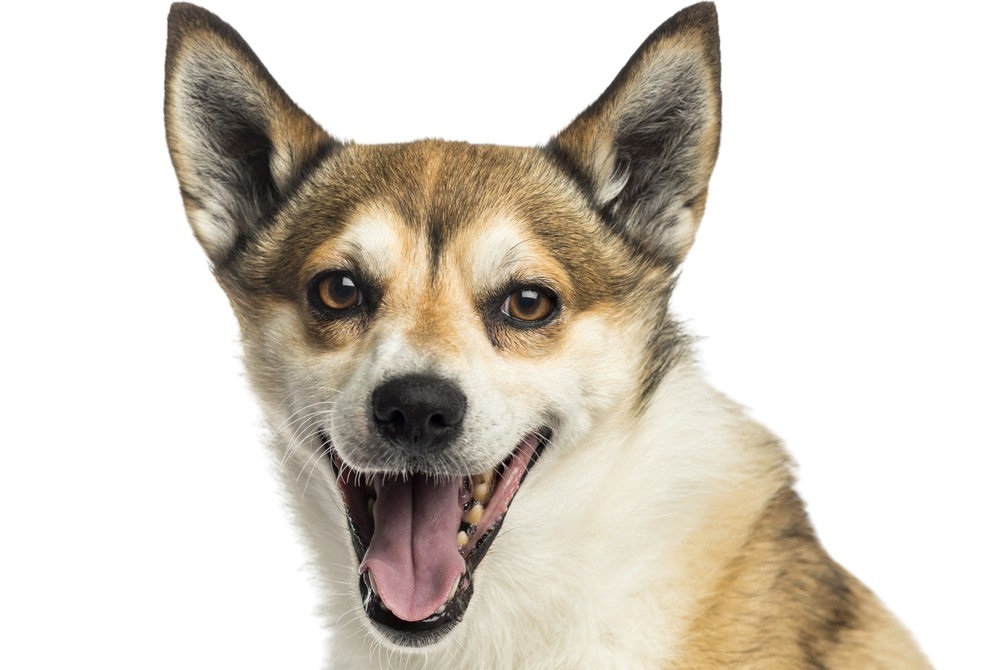 Best Norwegian Dog Names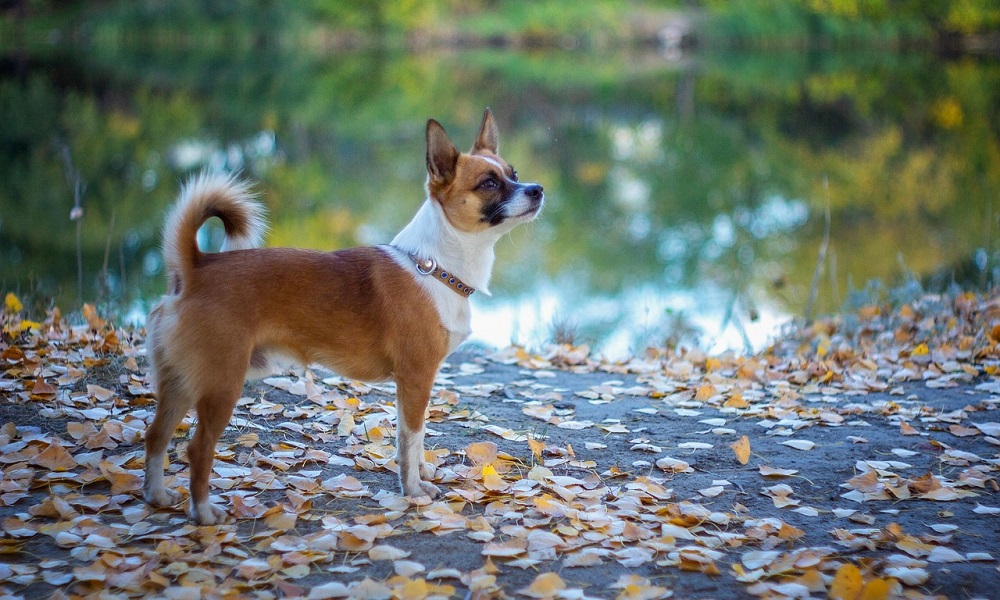 Norwegian culture is unique and aesthetic on its own without even being repetitive. It has the best vocabulary, best heritage, and best literature which in turn brings out the best nouns for both human naming and pets. Here are the best dog names that you will definitely find as an interesting suggestions for your dog.
Odin
Thor
Loki
Frey
Bjorn
Magnus
Nils
Leif
Gunnar
Lars
Finn
Haldor
Sven
Frode
Einar
Astrid
Freya
Ingrid
Sigrid
Solveig
Greta
Thyra
Hilda
Gudrun
Maren
Runa
Tora
Eira
Liv
Laila
Most Loving Norwegian Dog Names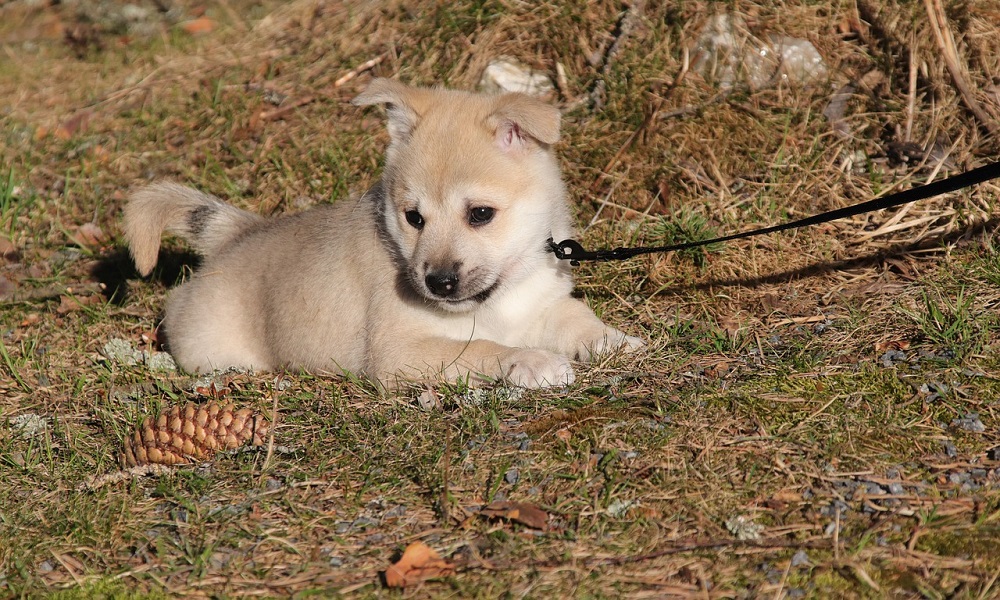 Pups are the symbol of love and care when it comes to being a family member and a lifelong companion. For such a fellow, it can be difficult to pick the right name and associate its loving nature with the noun you are going to use for the rest of your life. So keep reading to go through the most loving Norwegian dog names that you have ever come across.
Kjærlighet means "love" in Norwegian
Hjerte means "heart" in Norwegian
Venn means "friend" in Norwegian
Kose means "cuddle" in Norwegian
Snill means "kind" or "gentle" in Norwegian
Glede means "joy" in Norwegian
Trygghet means "security" in Norwegian
Lykke means "happiness" in Norwegian
Trofast means "loyal" in Norwegian
Ømhet means "tenderness" in Norwegian
Klem means "hug" in Norwegian
Smil means "smile" in Norwegian
Elskling means "darling" or "beloved" in Norwegian
Søtnos means "sweetie" in Norwegian
Solstråle means "sunbeam" in Norwegian
These names not only sound affectionate but also reflect the love and bond you share with your dog. Choose the one that resonates with you and your furry companion the most.
Female Norwegian Dog Names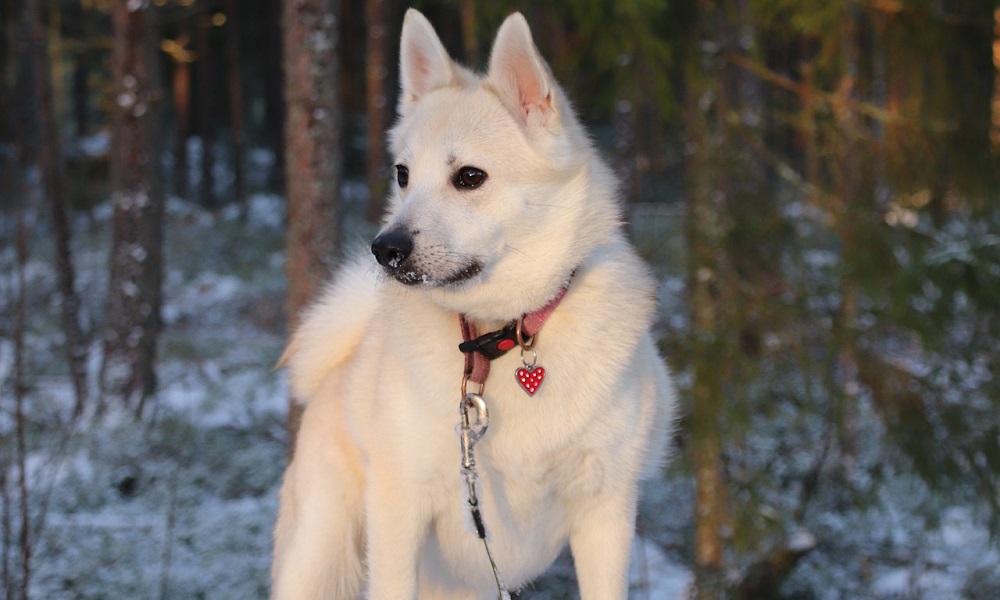 A culture or literature is known to be inclusive and rich when it covers almost everything a person needs to look for. Norwegian culture is known best for its inclusiveness of best female nouns that can serve the purpose of a good name for your female dog. Below listed are the top norwegian female dog names you might be interested in considering for your pooch.
Astrid
Freya
Ingrid
Sigrid
Solveig
Greta
Thyra
Hilda
Gudrun
Maren
Runa
Tora
Eira
Liv
Laila
Helga
Sigrun
Elin
Vilja
Dagmar
Male Norwegian Dog Names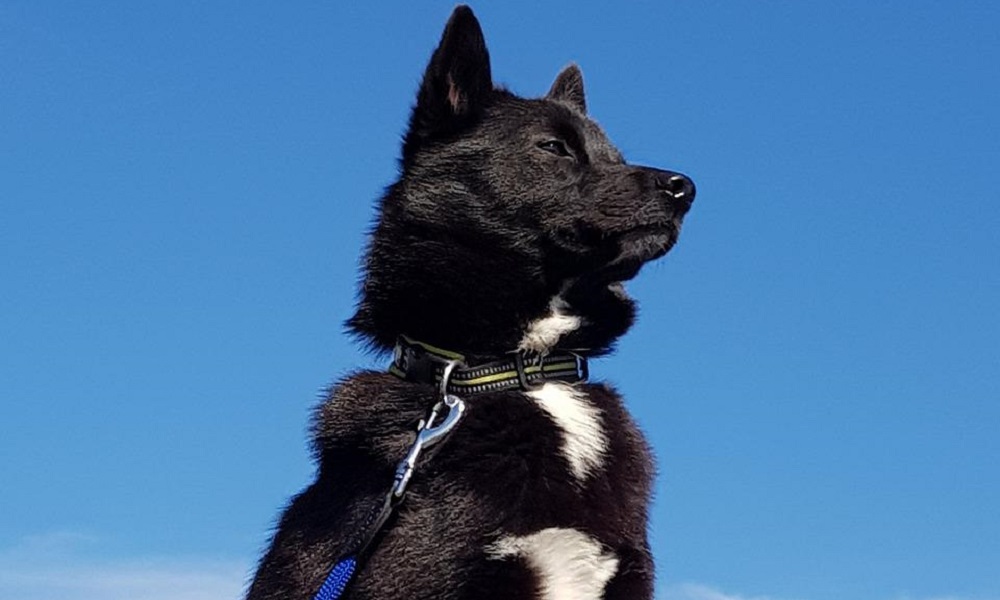 If you're looking for Norwegian male dog names, here are some strong and masculine options inspired by Norwegian culture and heritage:
Odin
Thor
Loki
Frey
Bjorn
Magnus
Nils
Leif
Gunnar
Lars
Finn
Haldor
Sven
Frode
Einar
Harald
Ragnar
Ulf
Olaf
Sigurd
These names carry a sense of history and strength, making them great choices for male dogs. Remember to consider your dog's personality and appearance when choosing the perfect name.
Boy Norwegian Dog Names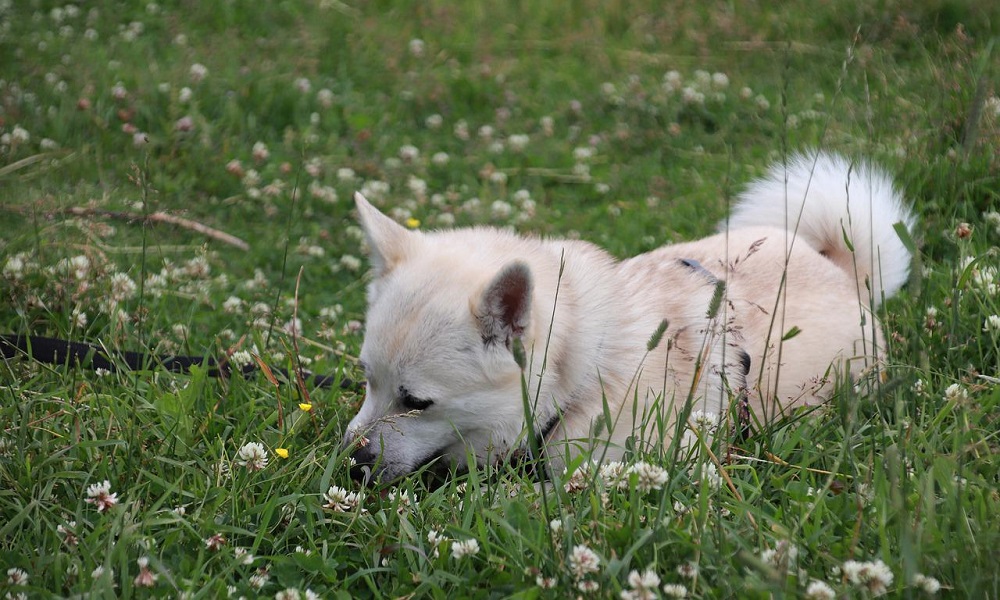 Boyish dog names are not hard to find but to look for the ones that have a Norwegian tone to it or somehow reflect Norwegian heritage in any way can be a bit tricky. For that matter, we did our search and made sure to enlist all the famous boy Dog names for you to choose the best one from without the hassle of visiting hundreds of sources.
Leif
Bjorn
Thor
Odin
Erik
Nils
Gunnar
Lars
Magnus
Sven
Haldor
Finn
Knut
Olaf
Einar
Torstein
Haakon
Harald
Sigurd
Trygve
These names draw inspiration from Norwegian history, mythology, and culture, and they can add a unique and meaningful touch to your dog's identity. Choose the one that resonates with you and your pup the most!
Girl Norwegian Dog Names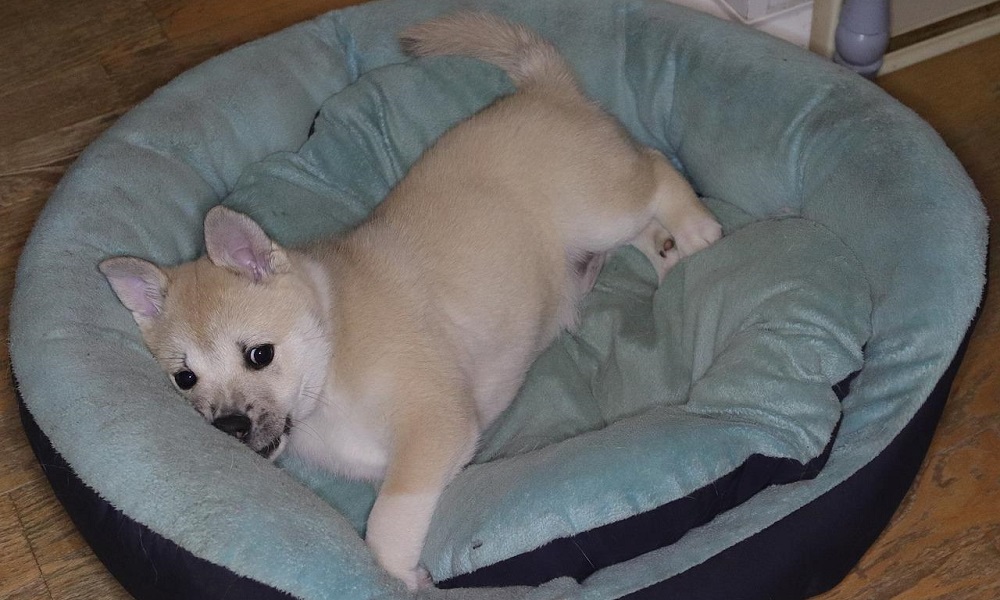 For a pup that is a cute little missy, a cute-toned name would add to her whole personality. If the breed is Norwegian or you want to reflect your heritage in some manner then what better way to do it than naming your pup with the best girl dog name? Keep reading to find out the best-searched names from all over the internet at one place for your convenience.
Astrid
Freya
Ingrid
Sigrid
Solveig
Greta
Thyra
Hilda
Gudrun
Maren
Runa
Tora
Eira
Liv
Laila
Siri
Elin
Idun
Vilja
Sif
Dog Names from Norwegian and Norse Words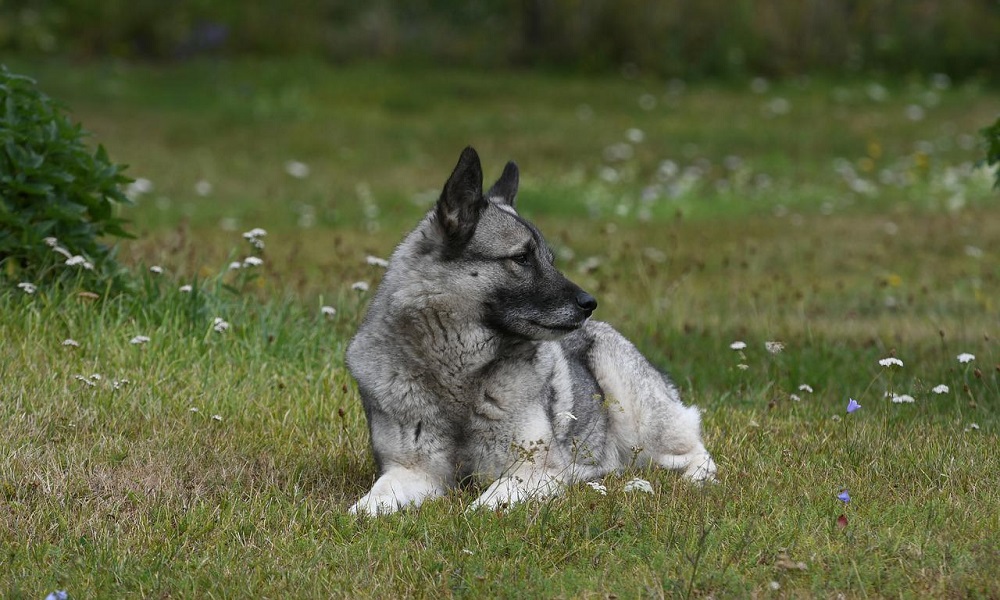 People of Norwegian heritage are found to be very particular about the words and vocabulary they are used to using in their lives. If you are also one of them and are looking for a very native dog name from Norwegian and Norse words only then you are searching at the right place as below enlisted are the names particularly picked for this category.
Skog (means "forest" in Norwegian)
Fjell (means "mountain" in Norwegian)
Hav (means "ocean" in Norwegian)
Vinter (means "winter" in Norwegian)
Snø (means "snow" in Norwegian)
Himmel (means "sky" in Norwegian)
Stein (means "stone" in Norwegian)
Foss (means "waterfall" in Norwegian)
Brann (means "fire" in Norwegian)
Runestone (inspired by Norse runic stones)
Odin (the Norse god of wisdom and war)
Freyja (the Norse goddess of love and fertility)
Mjolnir (Thor's hammer)
Valkyrie (female warrior spirits in Norse mythology)
Skald (a Norse poet and storyteller)
Berserker (fierce Norse warriors)
Ginnungagap (the primordial void in Norse cosmology)
Draugr (an undead creature in Norse folklore)
Yggdrasil (the World Tree in Norse mythology)
Huginn (one of Odin's ravens, meaning "thought")
These names have strong connections to Norse and Norwegian culture and can be a great way to celebrate their heritage. Choose the one that resonates most with your dog's personality and characteristics.
Cute Norwegian Dog Names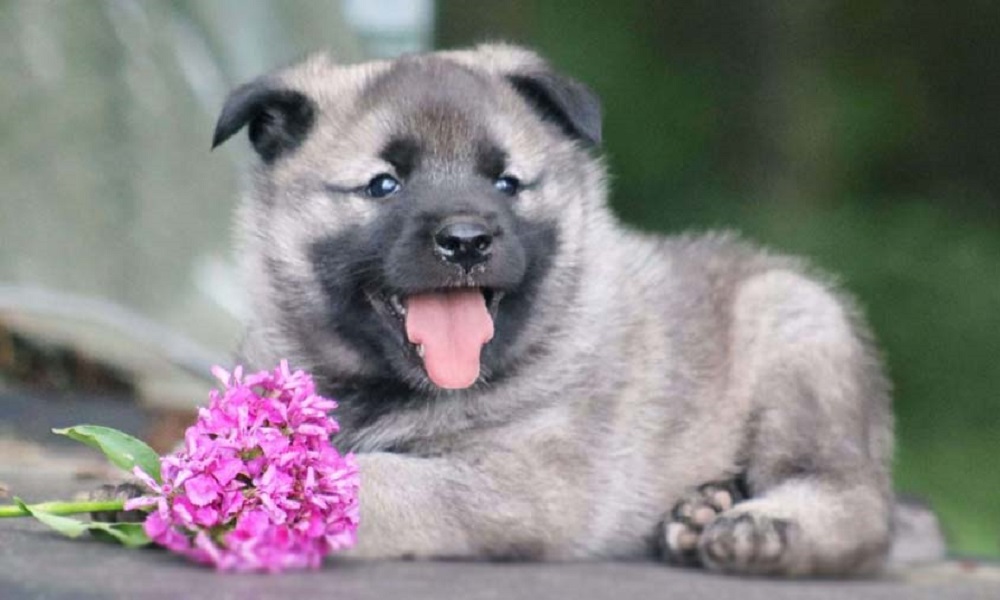 Every dog is cute and lovable but some possess very distinctive features of overloaded cuteness that you just can't resist. If your pup is also the same then finding the best cute dog name from the list below of top-rated names from all over the internet is the best place for you to look into.
Smulan means "crumb" or "little piece" in Norwegian
Snøfnugg means "snowflake" in Norwegian
Lille means "little" in Norwegian
Solskinn means "sunshine" in Norwegian
Hjertevenn means "sweetheart" or "heart friend" in Norwegian
Pus a common term of endearment for pets, similar to "kitty" in English
Godbit means "treat" in Norwegian
Kosete means "cuddly" in Norwegian
Vennlig means "friendly" in Norwegian
Bamsen means "teddy bear" in Norwegian
Blomst means "flower" in Norwegian
Nusse means "cuddle" in Norwegian
Gullunge means "golden child" in Norwegian
Liten means "little" in Norwegian
Himmelblå means "sky blue" in Norwegian
Things to Consider While Choosing Norwegian Dog Names
Naming a new dog is an exciting time for any pet owner. But with so many options out there, it can be tough to choose the perfect name. If you're looking for something unique, consider a Norwegian name for your pup. Here are a few tips to help you find the perfect Norwegian dog name:
1. Consider your dog's personality and appearance. What kind of personality does your dog have? Is he or she playful and energetic? Or calm and laid-back? Choosing a name that reflects your dog's personality can make it easier to train them and bond with them.
Likewise, consider your dog's physical appearance when choosing a name. For example, if your pup has long, flowing fur, you might want to choose a name like "Freya" or "Bjørn."
2. Think about what meaning you want the name to have. Do you want it to be simple and straightforward? Or more complex and meaningful? Names like "Thor" or "Odin" carry a lot of weight in Norse mythology, so they might not be suitable for every dog (or owner!). On the other hand, simpler names like "Kari" or "Loki" are still beautiful and unique without being too overbearing.
3. Ask friends and family for their input. Once you've narrowed down your list of potential names, ask those closest to you for their opinion. After all, they'll be spending time with your new furry friend as well! Ultimately, though, the decision should be yours – after all, it's YOUR dog!
What is a Typical Norwegian Name?
Norwegian names are a bit different than other Scandinavian names, in that they often include farm names. Most Norwegian names have two parts, the first being the given name, and the second being the farm name. For example, a typical Norwegian name might be Lars Olsen.
Norwegian naming traditions actually go back even further than that. In ancient times, people were known by their patronymic or father's name. For example, if your father's name was Erik, your last name would be Erikkson or Erikson.
If you were female, it would be Erikksdatter or Eriksdotter. The patronymic tradition began to die out in the late 1800s as last names became more standardized. Nowadays, most Norwegians have a given name and a surname (last name), but there are still some people who cling to tradition and go by their patronymics instead of surnames.
It's not at all uncommon to hear someone introduce themselves as "Lars Olsen" even though their full legal name might be something like Lars Erikkson Olsen!
How Do I Pick a Good Dog Name?
Assuming you would like tips on how to choose a name for your new puppy, here are a few things to consider:
1. Pick a name that is two syllables or less. This will be easier for your dog to learn and respond to.
2. Avoid names that sound like common commands (e.g. "boo" or "jolly"). You don't want your pup getting confused when you're trying to give them a command.
3. Consider your dog's personality and appearance when choosing a name. A big, goofy dog might not suit a regal-sounding name like "Prince" while a small, shy dog might do well with something bolder like "Bam-Bam."
4. Have fun with it!
Conclusion
Choosing a dog name can be a fun and meaningful process. Whether you're looking for Norwegian-inspired names, Norse-themed names, or cute and endearing options, there are plenty of choices available.
Remember to consider your dog's personality, appearance, and the meaning behind the name to find the perfect fit for your furry friend.
Whether you choose a name from Norway's rich culture and history or opt for something entirely unique, the most important thing is to pick a name that resonates with you and your dog, creating a special bond between you and your beloved companion.