Whenever you think of adding a new canine member to your family, you need to think in advance about the name you will call your furry friend. Especially if you have one with pure white fur, it can be quite a trick to think of a name. You may have to search different options to find a perfect name for your pet.
It is an exciting thing for every dog owner to give a perfect name to their pet. At times it can be overwhelming. You can take inspiration from serious things, including nature, food, drinks, or even precious stones.
The list contains some of the most exciting white dog names that you can provide to your furry four-legged friend. Whether you have a white boy dog or a white girl dog, you can try these names for your canine friend.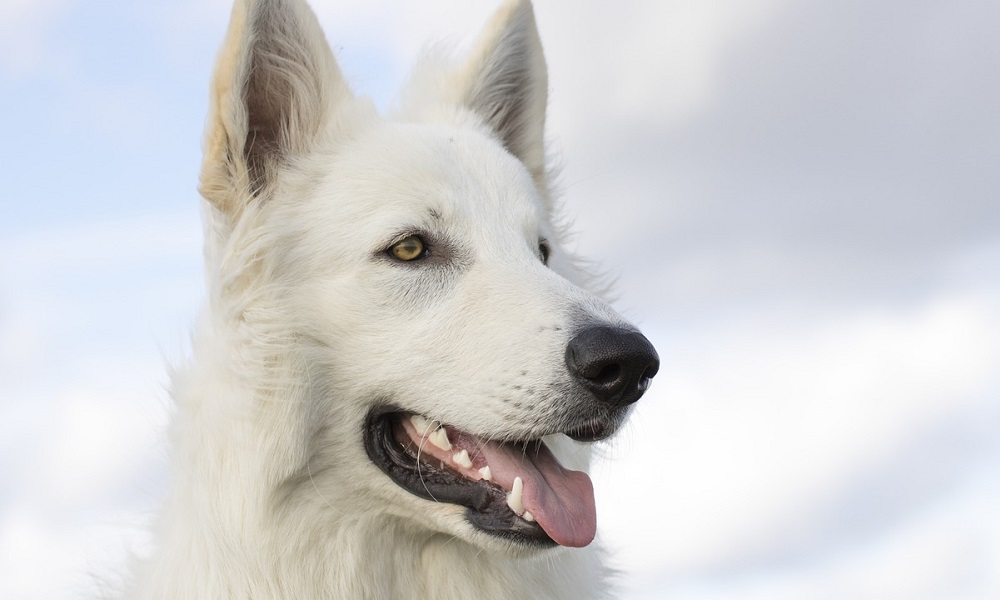 Popular White Dog Names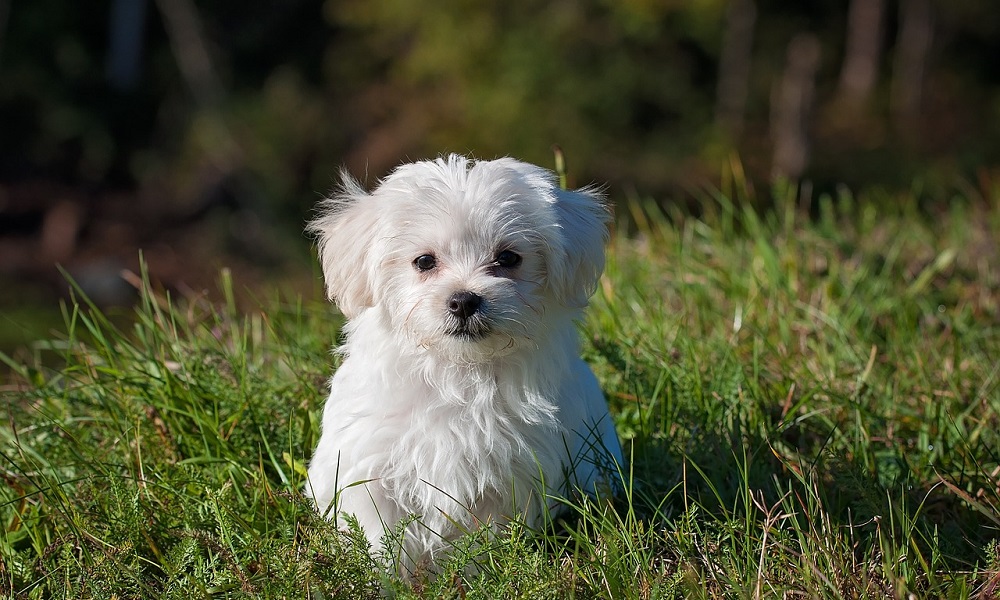 While we welcome new members into our family, we need to provide an appropriate white name. It is not a difficult task to find a name for a white dog. All these popular names inspire weather and nature. List of popular white dog's names:
Alaska

: Alaska has plenty of white snow, making it an appropriate name for your rugged textured, athletic and robust white dog.
Artemis

: Artemis is the goddess of the moon for Greek.
Aspen

: Aspen is a ski resort town of Colorado capped with lovely snow.
Blizzard

: Great choice for an energetic and large white dog, just like a blizzard.
Bolt

: A white dog or white balls of lightning from any Disney film.
Cloud

: The most earthy name for any white furball.
Comet

: A white streak that one can see through the sky.
Everest

: Topped with white snow, which can be perfect for or a white dog
Frosty

: Isn't this name spirited and cute at the same time?
Glacier

: Mass of ice as big as an ocean.
January

: It is the time when you get the maximum amount of snow. Perfect for cold weather-born dogs.
Lunar

: A term for the moon having an iridescent white glow.
Luna

: Another term for the moon.
Misty

: When it gets all white, and makes it difficult to see.
Moon

: Typically a white glow in the darkest night sky
Nimbus

: A hollow or a luminous cloud that surrounds a saint or any supernatural being. It stands as a perfect name for any white dog.
Polar

: Like the polar bears or white bears from the north pole or the South pole.
Snowball

: It can be an adorable name for your small white dog. Also, you can call by the name snowy
Winter

: Synonyms with white because of the snow and makes it perfect for a beautiful dog.
White Male Dog Names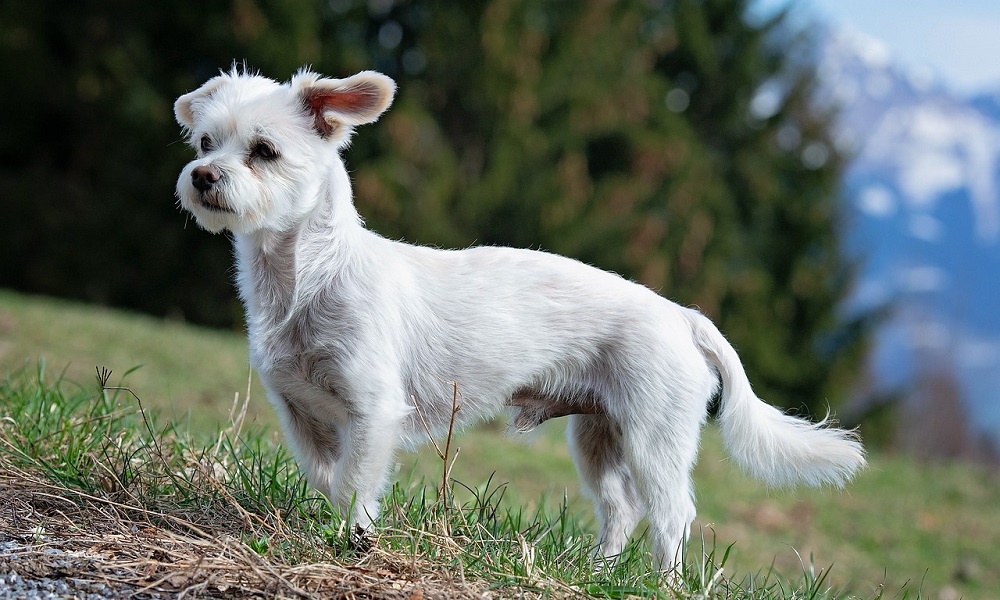 If your dog is white and is a boy, then you can call your dog a name that is a perfect mixture of love ability and masculinity. Here are some strong and masculine white dog names.
Max
Charlie
Rocky
Duke
Zeus
Hunter
Maverick
Finn
Thor
Bear
Diesel
Simba
King
Apollo
Rocco
Jackson
Bentley
Gunner
Hank
Ranger
Ace
Jax
Titan
Mason
Orion
Get more: Swedish dog names
White Female Dog Names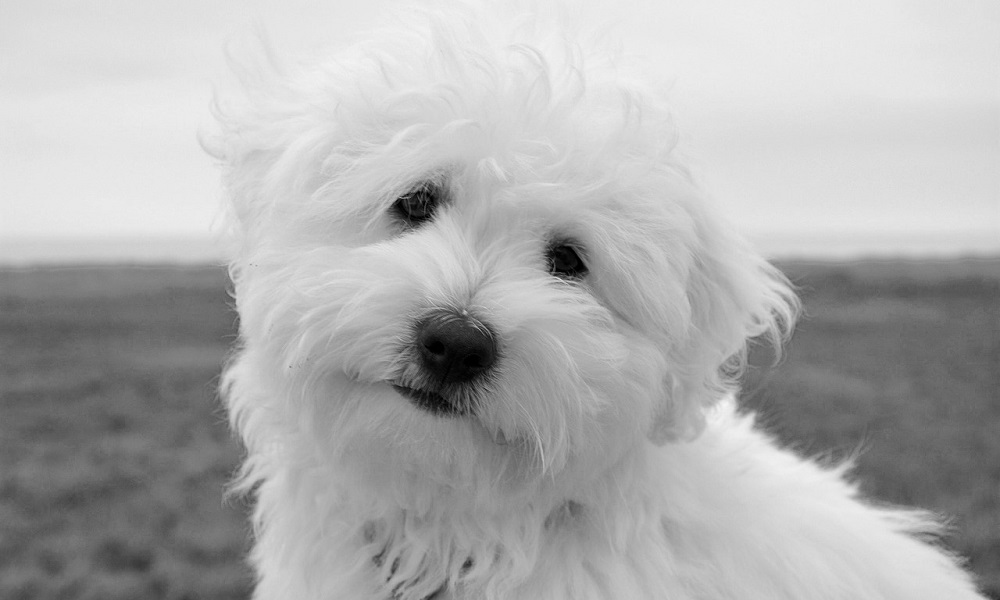 Naming a white female dog can be a delightful experience. Here are some elegant and feminine white dog names for your lovely companion:
Bella
Daisy
Lily
Angel
Pearl
Luna
Chloe
Zoey
Sophie
Rosie
Ivory
Snowflake
Misty
Willow
Coco
Mia
Grace
Stella
Mia
Bella
Gigi
Lily
Sadie
Ruby
Olivia
Get more: Brown dog names
Funny White Dog Names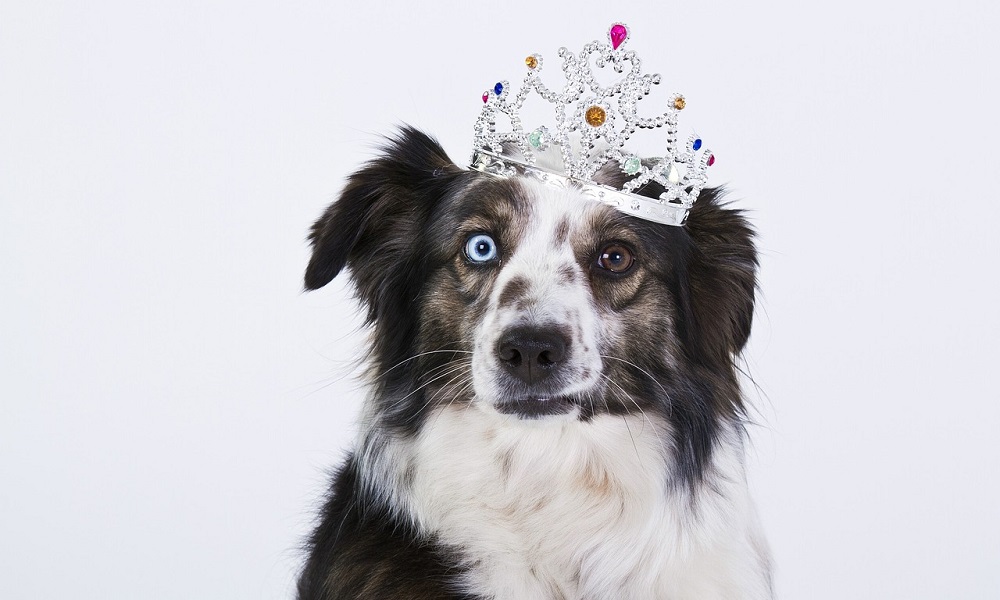 Our little fairy friend can be our best companion. Just by calling their name, you can enlighten your mood. Here are some of the funny names that you can give to your white dogs.
Alabaster: This white material can also sound like a friendly dog name that can suit your dog's color.
Albino: A positively punny name for your white dog
Betty: Betty happens to be the white actress who starred in The Golden Girls.
Blondie: A name for the famous singer and a general term for a person who has lighter hair.
Charmin: A name that is as soft as toilet paper.
Cotton: Another funny name for your white fluffy.
Domino: A nod to that old classic game.
Harvey: Mr. White or Harvey Keitel from the Reservoir Dogs.
Jack: The name of the character who is known to represent the winter dog.
Powder: Cute name that hints at one of the nineties movies with the same name.
Q-tip: You'll simply love to call this name.
Vanna: Straight from the wheel of fortune, you can have the Vanna white hostess.
Whitey: Just like the color, you can simply call your puppy whitey.
White Cute Dog Names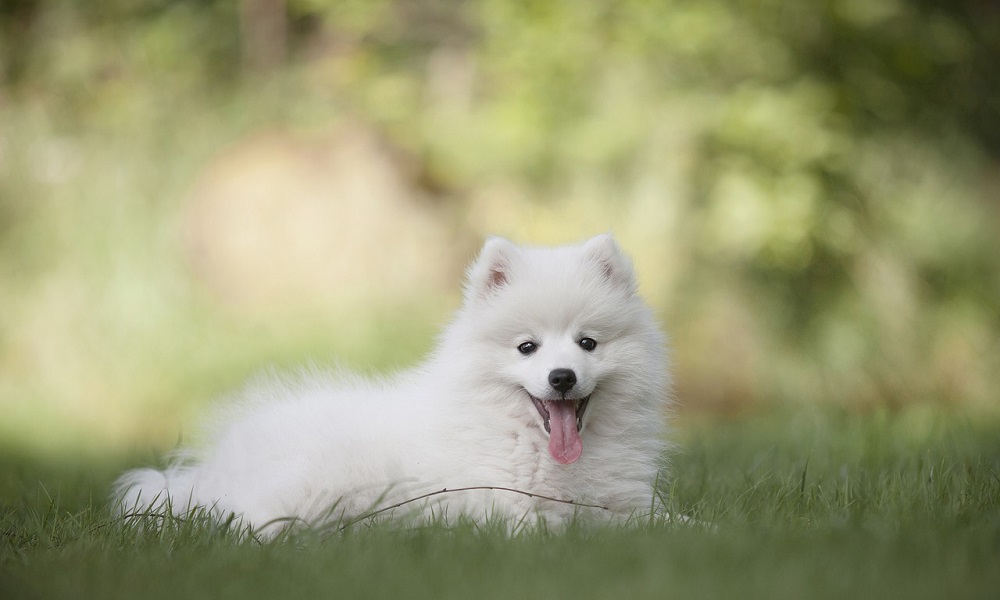 Naming a cute white dog can be a fun and creative process. Here are some adorable white dog name ideas:
Snowball
Marshmallow
Cotton
Coconut
Pearl
Angel
Frosty
Ivory
Blizzard
Crystal
Luna
Sugar
Daisy
Flurry
Ghost
Lily
Cupcake
Puff
Winter
Vanilla
Casper
Cloud
Dove
Noodle
Muffin
White Big Dog Names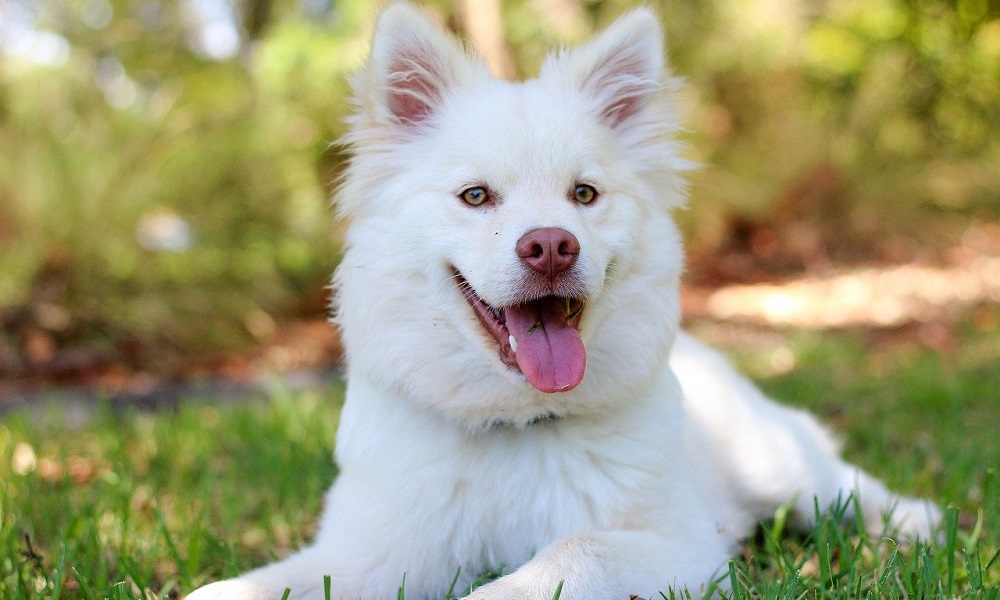 If you have a big, white dog, you might want a name that conveys their size and strength. Here are some white big dog name ideas:
Avalanche
Goliath
Yeti
Titan
Glacier
Polar
Everest
Albino
Summit
Hercules
Caspian
Yukon
Frostbite
Thunder
Zeus
Thor
Bear
Casper
Ivory
Ghost
Avalanche
Cloud
Luna
Pegasus
Storm
Read more: Big dog names
White Small Dog Names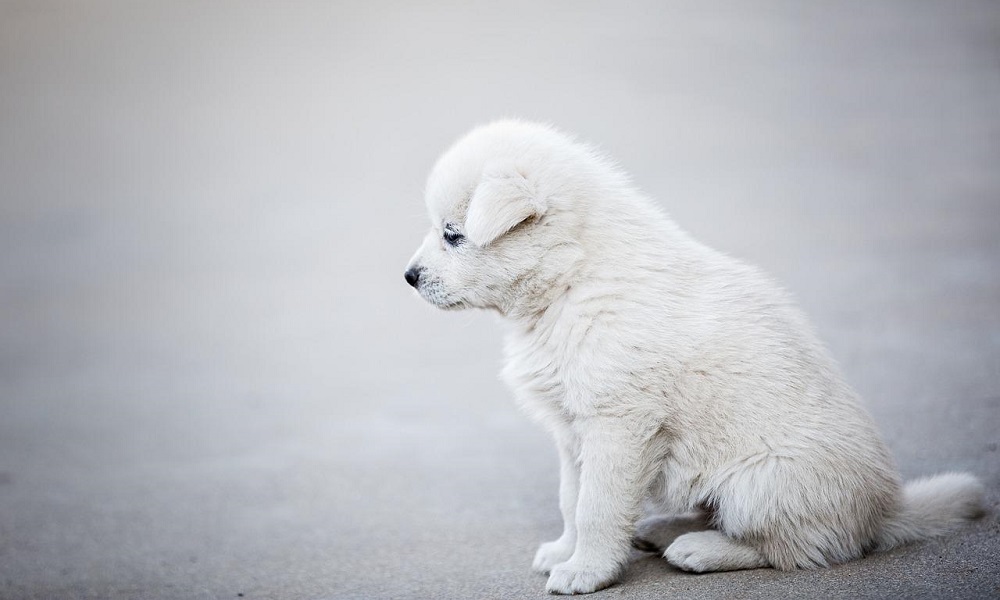 Naming a small white dog can be a delightful task. Here are some adorable and fitting names for small white dogs:
Snowflake
Marshmallow
Vanilla
Cotton
Pearl
Cupcake
Sugar
Chalky
Ivory
Flurry
Puff
Biscuit
Noodle
Daisy
Coconut
Crystal
Pearly
Lily
Angel
Mochi
Tofu
Bunny
Casper
Cloud
Gizmo
Read more: Small dog names
Fancy White Dog Names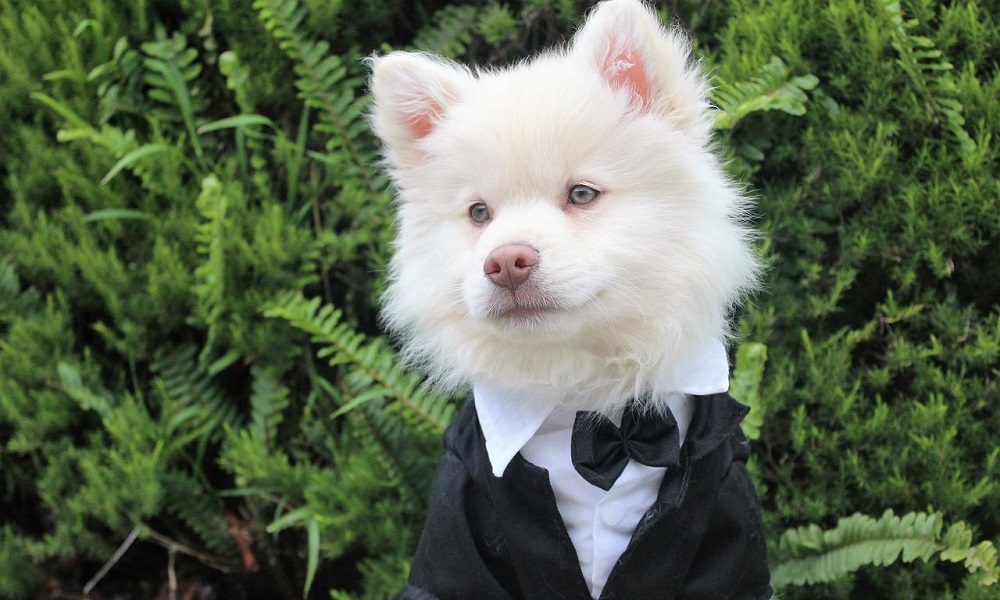 You might want to call your dog by a fancy name that can go with your furry friend's personality. Some can be even regal, while others can exude luxury in the title. Check the list below for some of the white fancy dog names.
King: When your white dog has some royalty as if they are the king.
Queen: Simply the queen lady.
Prince: Most dotted name, exactly like a prince.
Princess: A fancy name for your white female dog
Duke: Duke can be a match for your puppy's name
Dutches: Dutchess could fit well for your pup.
Lux: Short form for luxury.
Halloween White Dog Names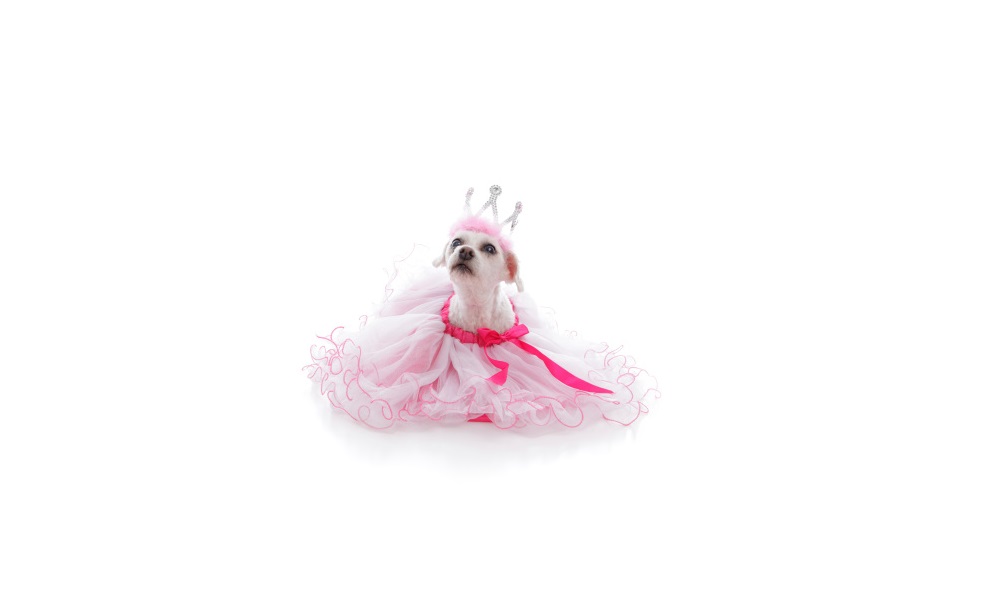 Those people who believe in Gothic style and have immense love for Halloween costumes and Halloween parties can also name their white dog with a similar name to Halloween. Check the list to get some ideas on dog names based on Halloween
Bones: It is perfect and goes with your dog, who loves to chew bones all the time.
Buffy: Like the one who slays vampires.
Boo: It is one of the playful and cute names. It matches with a white ghost.
Casper: A cute and beloved friendly ghost can be a sweet name for your four-legged little furry friend.
Ghost: It is the name of Mr. Jon snow's dire wolf in the series game of thrones. A prominent name for your big white furry dog.
Phantom: A spooky little ghost but is a perfect match for your fur ball's name.
White Dog Names Grounded on Faith
Dogs are known to be faithful animals. You can simply relate their faith with some of the names that signify the meaning of faith. The list given below is some of the terms of white dogs based on faith.
Angel: The spiritual beings can be spotted wearing white garb and have a heavenly feel—a perfect name for your pet.
Dove: The beautiful white creature like that of your dog.
Eve: You can also go biblical and end up naming your dog Eve.
Faith: A soft and sweet name that implies the purity that one can find in the color white.
Harmony: A gorgeous name that systematically graphs the meaning of love, purity, and grace.
Heaven: It is the Kingdom of heaven that signifies the bright white light.
Love: Another name that implies purity and preciousness lies within it.
Get more: Cartoon dog names
White Dog Names by Food and Drinks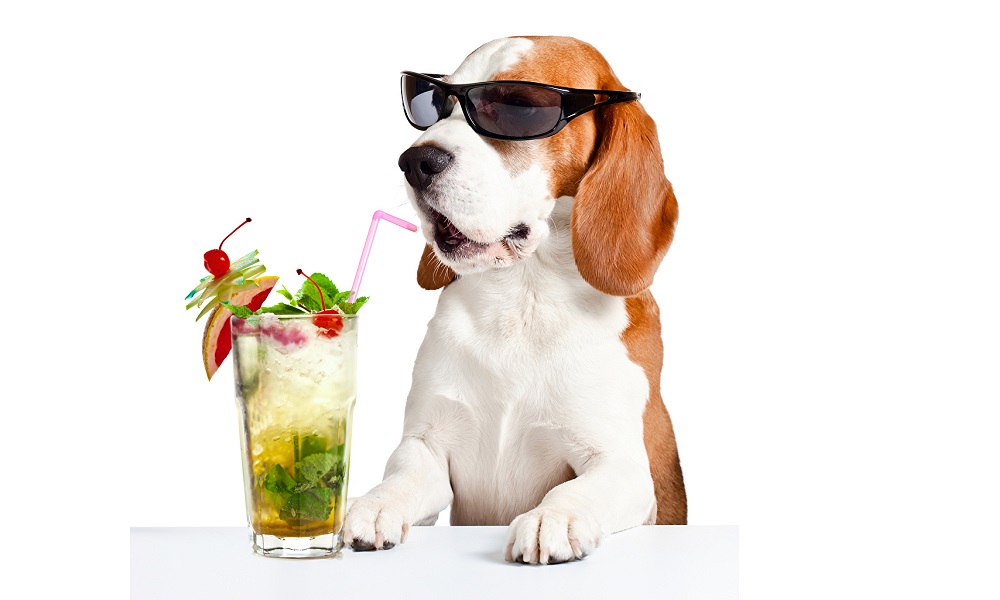 The list below can be a perfect treat for any foodie. These are the names of dogs based on drinks and food. Name your white dog in one such title and stay connected forever.
Altoid: Also known as a white color mint, it stands perfect for your white fur friend.
Brie: A fancy-looking creamy cheese that can be an elegant name for your pet.
Coconut: Pure white color exists on the inner part of the coconut, just like the white fur of your dog.
Eggy: Cheeky and cute, that happens to be a staple of most people's diet.
Milky: The best way that can describe your dog's color.
Marshmallow: White, fluffy, and sweet: sounds more like your dog.
Oreo: A famous cookie that comes with white filling.
Peppermint: A white treat; can also act as a suitable name for your four-legged white furry friend.
Popcorn: A delicious white-colored snack generally people eat during movie time.
Porkchop: A slice of white meat that stays dear and can be a suitable dog name.
Salt: Something to the point and shirt proves perfect as a name for your white dog.
Sprite: The clear soda gets rid of your stomach irritation.
Spud: They are typically white-colored potatoes. Perfect for your lazy dog.
Tofu: A cute and one of the funny names for your small dog.
Vanilla: A sweet and pretty name for your little white dog.
White Dog Names Covered by Flowers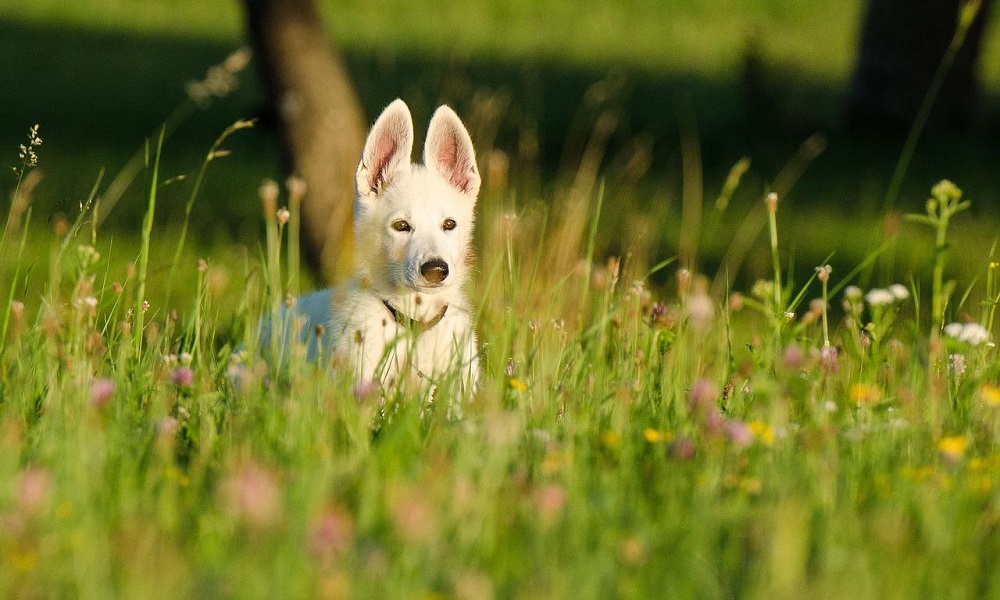 Especially if you have a white female dog, this list of dog names based on white flowers can be perfect. It can just put an edge on the name of your white dog.
Daisy

: A typical flower is often white.
Gardenia

: Gardenia is one such beautiful flower that one can get in the natives of Asia, Africa, and the Pacific Islands.
Jasmine

: A white flower from the early family known for its fragrance.
Lily

: A herb with large and prominent white flowers.
Magnolia

: A flowering plant that yields beautiful flowers in white hues.
Oleander

: A white color evergreen shrub fits perfectly for a white dog name.
Peony

: A white flower that is native to the Western US, Europe, and Asia.
Get more Shih Tzu names
White Dog Names Through Precious Stones
You know how precious any gem can be. Similarly, your pet is as unique as any precious stone. If this stands true for you, then the list below would be a perfect place where you can find names for your furry friend. Check the list below to get some ideas for naming your white dog inspired by precious stones.
Crystal: A beautiful-looking bright glass stone that has a lighter shade.
Diamond: Diamonds can be a girl's best friend, just like dogs
Ivory: A whitish and rugged material that one can acquire from tusks.
Opal: It is often milky and white.
Pearl: A perfect name that can sum up the color of your dog's white fur.
White Dog Names Based on Other Languages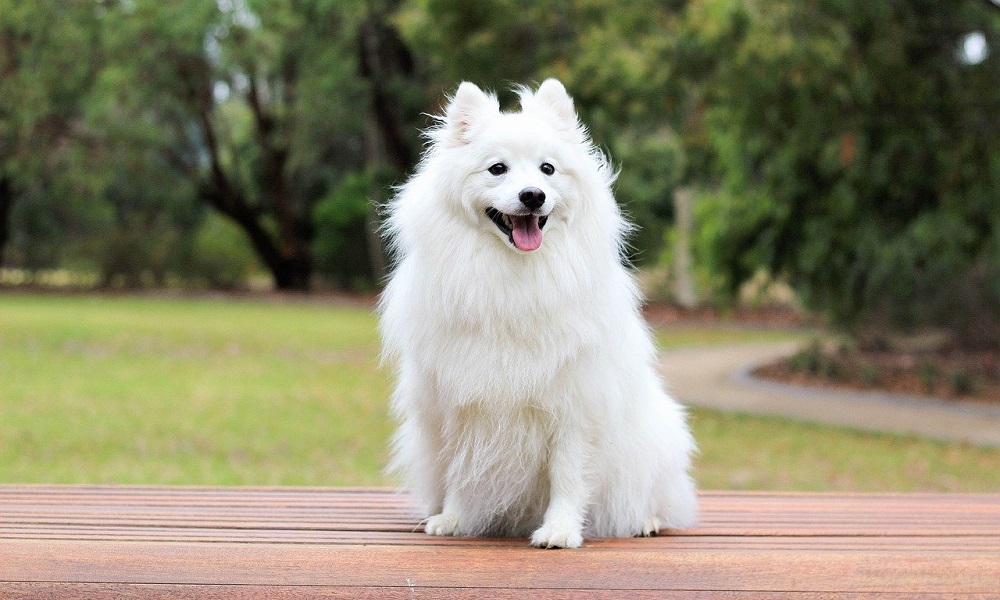 Love for language remains immense in any country. Especially when you can name your pet in some other language, the name just stands apart. There are some of the terms that you can call your white furry dog. You will love the idea of naming your dog white in some other language.
Anjo

: It means Angel in the Portuguese language. A name that suits the angel of your life.
Bianco/Bianca

: It means the color white in the Italian dog language.
Blanco

: Blanco is the Spanish word for the color white dog.
Wit

: It is white in the Dutch language and can be perfect for a pure white furball.
Blanc

: The French word for the color white dog.
WeiB

: A German name that suits your dog perfectly.
Conclusion
The name by which you call your dog follows him until his lifetime. Therefore, finding a word according to your dog's personality and characteristics becomes significant. Whatever you call at the end will settle as your funny friend's name.
It can be one extreme task to find the name for your furry friend. Choose a character from this list and quickly associate it with your pet. Enjoy building an incredible bond with your pet.