Baseball is a sport that no individual is unfamiliar with. Being known as the most popular sport of America, everyone's childhood was dedicated to this sport in one way or another. As a child who wouldn't have loved to be on the school team, some also took it to another level and pursued it as a career of their interest. This sport has been more than just an activity for all the children of the United States especially.
As a pet owner, who wouldn't love to play fetch and ball with their dogs. This game might bring you back some memories of your baseball days or your current interest being reflected as a baseball fan. In such cases, it is not odd to think of naming your dog with something that reminds you of baseball or is associated with it in some way.
So for ease of search, we compiled all the top trending baseball-inspired dog names for you to choose the best one for your pup.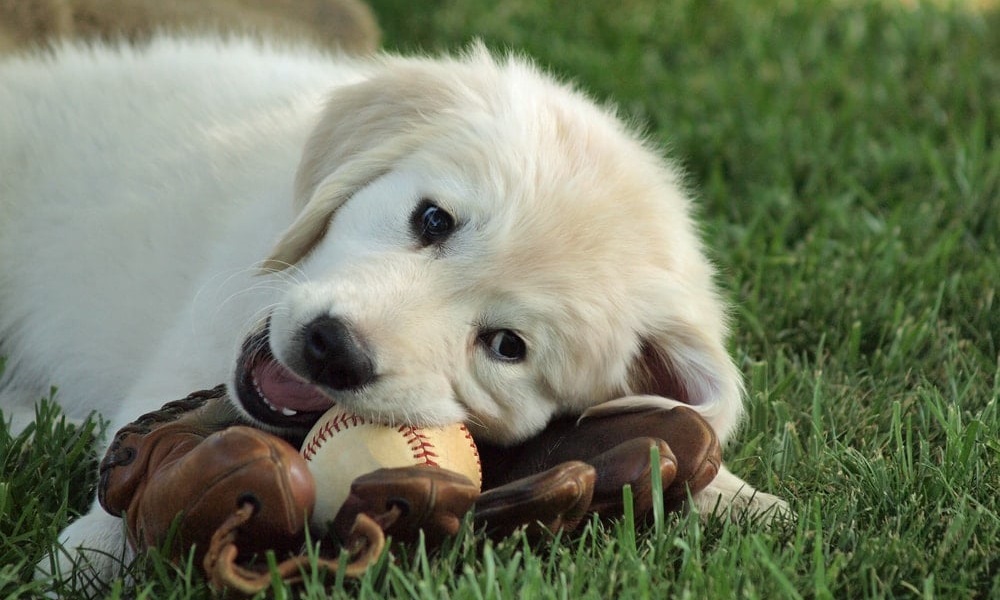 Female Baseball Dog Names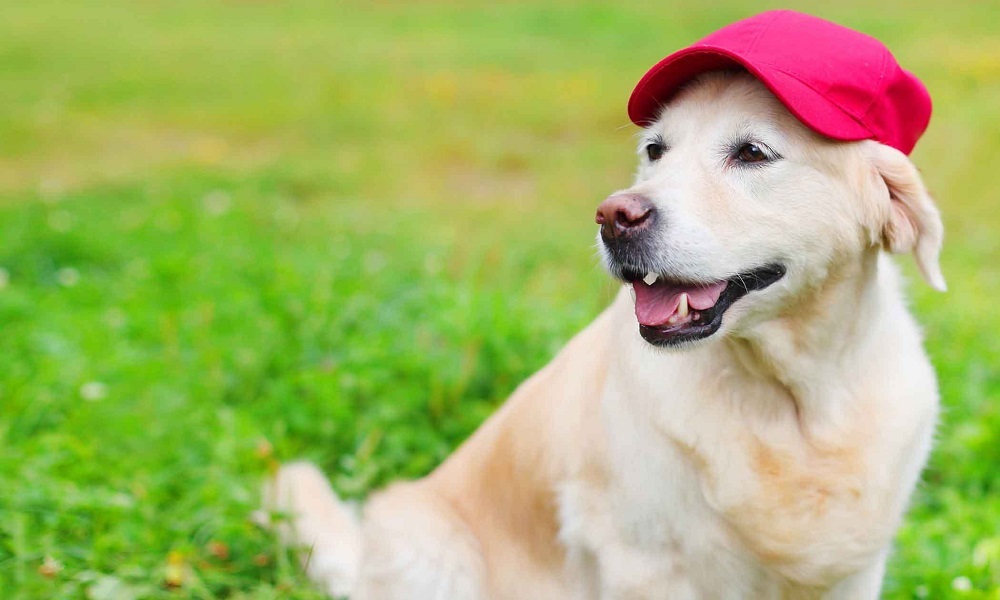 Baseball has mostly been associated with boys and has had a masculine effect overall. But even then we managed to extract some amazing and interesting female dog names. Check the given lists for the top-rated suggestions which might end your name search for your pooch.
Curveball
Diamond
Slider
Jackie (inspired by Jackie Robinson)
Daisy Dukes (a play on the famous baseball shorts)
Rosie (as in "rosin bag")
Willow (for a graceful pup, like a willow bat)
Fen (inspired by Fenway Park)
Cleo (short for "Cleats")
Piper (inspired by Wrigley Field)
Sandy (inspired by Sandy Koufax)
Rosie (as in "Rosin bag")
Hally (short for Hall of Fame)
Derby (like a home run derby)
Catcher
Soxie (inspired by the White Sox)
Sluggette
Stella (for a star player)
Dottie (inspired by Dottie Hinson from "A League of Their Own")
Rally (for a spirited pup)
Male Baseball Dog Names
Sporty names have always been so in fashion when it comes to naming cute male pups. If you are also looking for cool suggestions for naming your dog related to baseball, then keep reading to find out the most top rated male baseball dog names for you to choose one from.
Slugger
Ace
Rookie
Griffey (inspired by Ken Griffey Jr.)
Jeter (inspired by Derek Jeter)
Ripken (inspired by Cal Ripken Jr.)
Slider
Knuckle (inspired by the knuckleball pitch)
Mookie (inspired by Mookie Betts)
Curve
Strike
Kershaw (inspired by Clayton Kershaw)
Wrigley (inspired by Wrigley Field)
Fenway (inspired by Fenway Park)
Rizzo (inspired by Anthony Rizzo)
Big Papi (inspired by David Ortiz)
Griff (short for Griffey)
Cutter
Bambino (inspired by Babe Ruth)
Coach
Puppy Baseball Names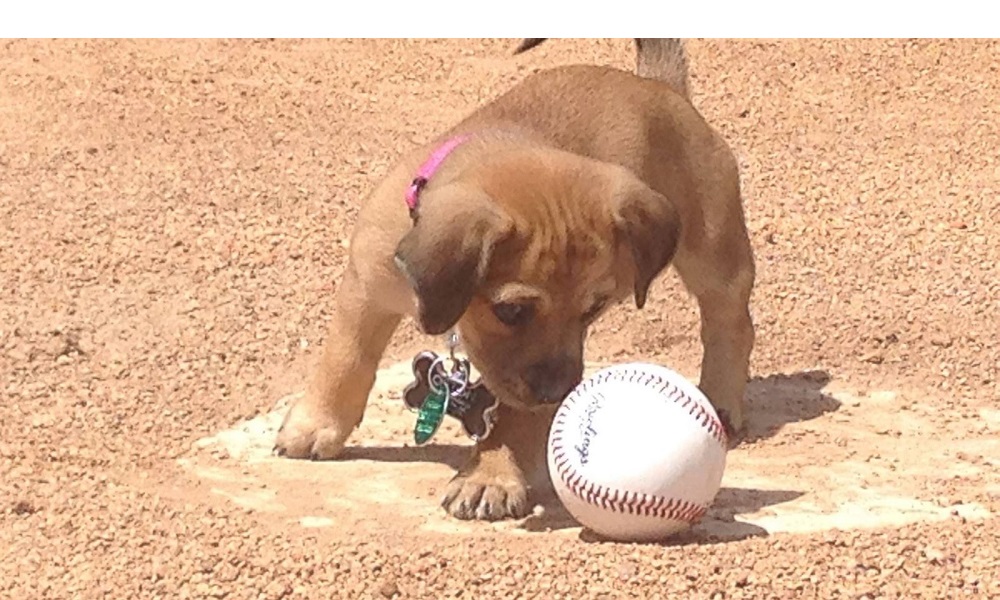 It is essential to choose the right name for your new puppy. This should sound good, match the dog's personality, and the whole family agrees with it. If you are looking for like this, then do give this list a read for an open suggestion for your puppy's name.
Rookie
Slider
Wiffle (like a wiffle ball)
Rookie
Bunt
Slugger
Mitt
Curve
Stitch
Remy (short for "home run")
Rally
Dash (for a speedy pup)
Fenway
Dinger
Skipper
Astro (inspired by the Houston Astros)
Baxter (inspired by Baxter the Bobcat, the mascot of the Arizona Diamondbacks)
Derby (like a home run derby)
Buddy (baseball buddy)
Scoop (as in scoop catch)
Baseball Lingo Dog Names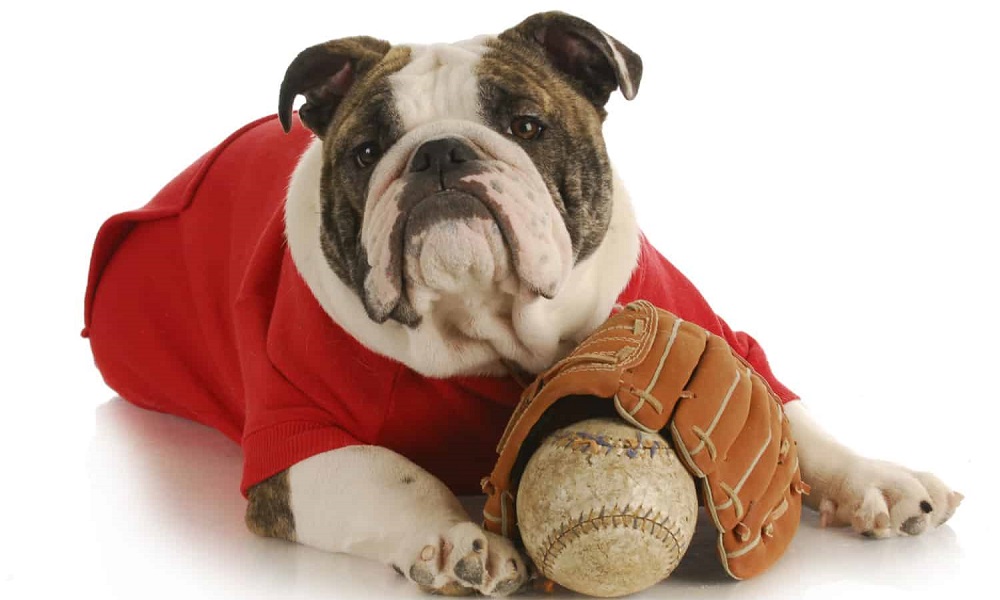 Baseball vocab is a whole new world that you need to be familiar with if you are new to baseball fandom. Many get inspired by these specific nouns used in baseball so much so that they want to adopt something as a noun for their pup. Naming your dog after baseball lingo can be a creative and fun choice. Here are some baseball lingo-inspired dog names:
Slider
Curve
Slugger
Knuckle
Rally
Ace
Homer
Cutter
Rally
Steal
Catcher
Dinger
Bunt
Inning
Skipper
Rookie
Pickoff
Fastball
Derby
Closer
Baseball Team Dog Names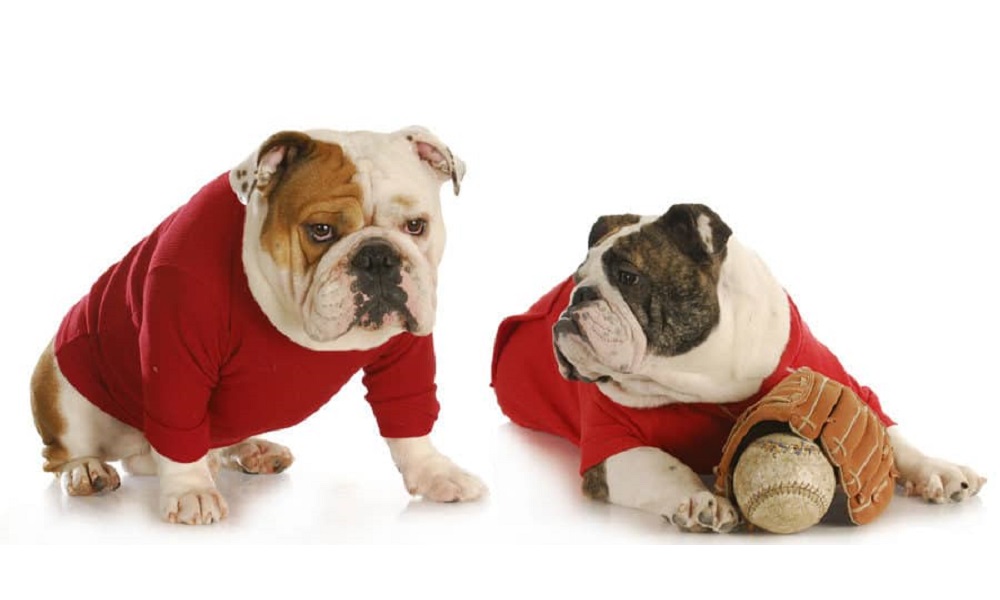 If you're a fan of a specific baseball team, naming your dog after that team can be a great way to show your allegiance. Here are some dog names inspired by various baseball teams:
Astro (Houston Astros)
Cubby (Chicago Cubs)
Ranger (Texas Rangers)
Dodger (Los Angeles Dodgers)
Yankee (New York Yankees)
Mariner (Seattle Mariners)
Royal (Kansas City Royals)
Philly (Philadelphia Phillies)
Brewer (Milwaukee Brewers)
Red (Cincinnati Reds or Boston Red Sox)
Brave (Atlanta Braves)
Ray (Tampa Bay Rays)
Met (New York Mets)
Blue Jay (Toronto Blue Jays)
Giant (San Francisco Giants)
Twin (Minnesota Twins)
Padre (San Diego Padres)
Cardinal (St. Louis Cardinals)
Indian (Cleveland Guardians)
Oriole (Baltimore Orioles)
Baseball Food Dog Names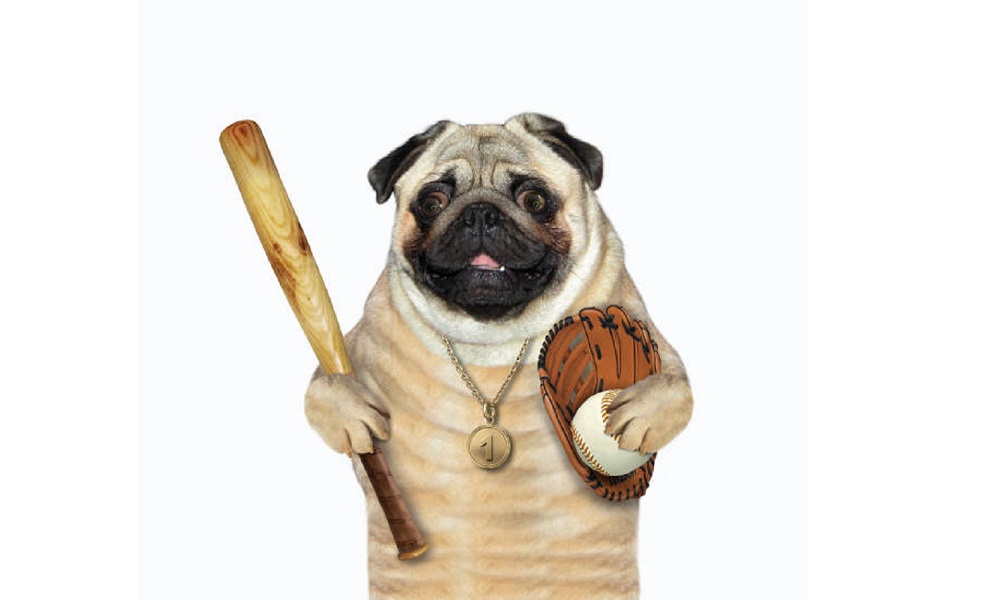 Baseball food is something that is not very rare when it comes to exploring all the categories you might find under baseball for naming your dog. Check out our collection of baseball food dog names for you to choose the best one from.
Popcorn
Crackerjack
Pretzel
Nacho
Churro
Slushie
Peanut
Caramel (as in caramel corn)
Hotdog
Mustard
Ketchup
Chili
Pickle
Sundae
Lemonade
Waffle (as in waffle cone)
Muffin (as in English muffin)
Cheesesteak
Slider
Taco
Baseball Dog Mascot Names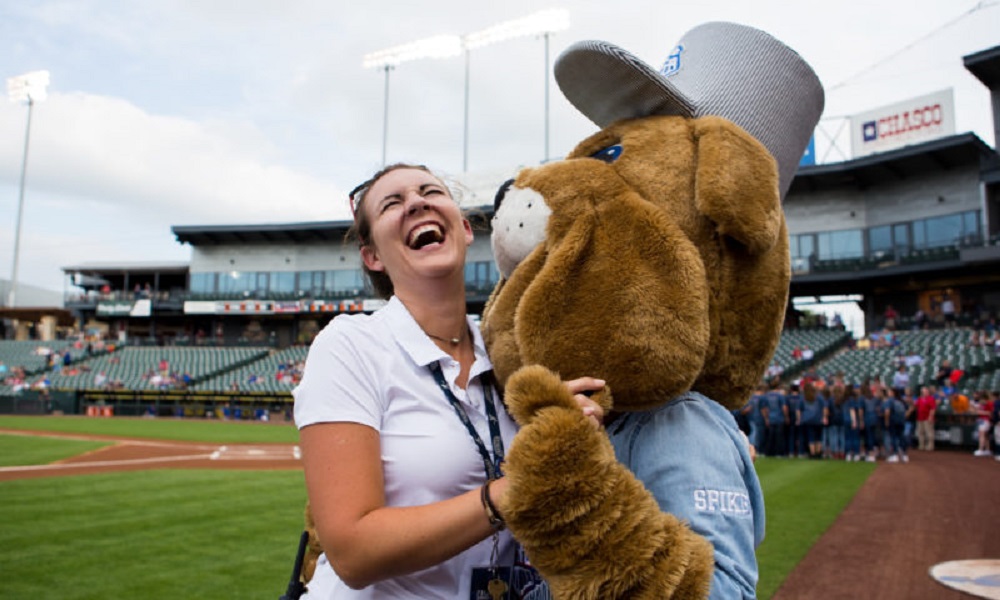 Sport is incomplete without a mascot and that being said mascots have always been known to have fun and interesting names.
If you're looking for names inspired by baseball team mascots, you can draw inspiration from the mascots of various teams. Here are some dog names inspired by baseball mascots:
Orbit (Houston Astros)
Wally (Boston Red Sox)
Dinger (Colorado Rockies)
Louie (St. Louis Cardinals)
Slider (Cleveland Guardians)
Clark (Chicago Cubs)
Swinging Friar (San Diego Padres)
Ace (Toronto Blue Jays)
Raymond (Tampa Bay Rays)
Paws (Detroit Tigers)
Slugger (Kansas City Royals)
Rally (Oakland Athletics)
Bernie (Milwaukee Brewers)
Mr. Red (Cincinnati Reds)
Billy the Marlin (Miami Marlins)
Baxter (Arizona Diamondbacks)
Gapper (Cincinnati Reds)
Southpaw (Chicago White Sox)
Screech (Washington Nationals)
Thunder (New York Yankees)
Get more: Basketball dog names
Baseball Dog Names Inspired by Famous Players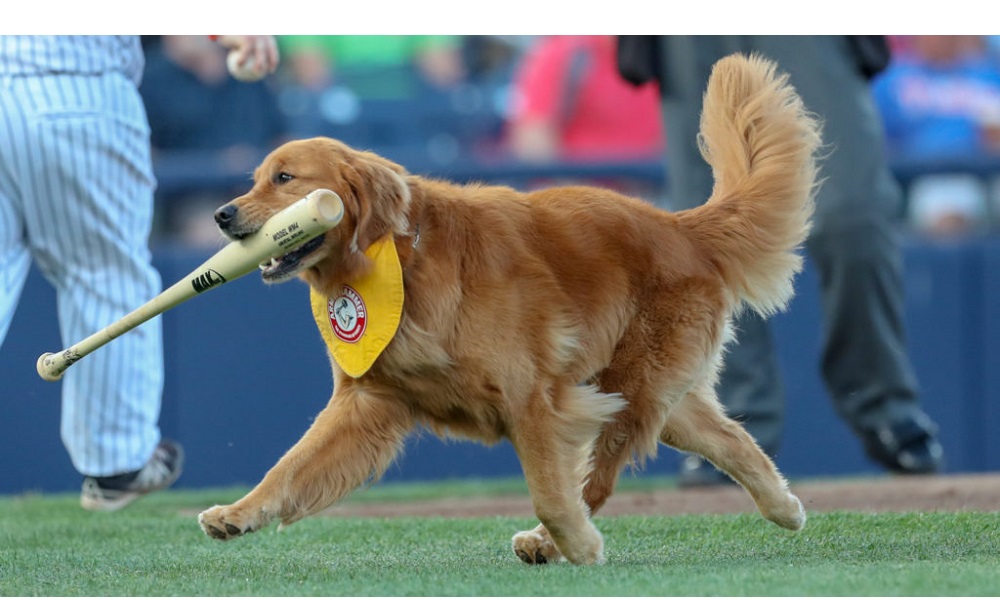 Famous players in every sport have always been a great inspiration when it comes to naming children or pets for sport lovers. So if you are also looking for an amazing collection of baseball dog names inspired by famous players then this is the right place to search which might end your search with the best pick.
Babe (inspired by Babe Ruth)
Jeter (inspired by Derek Jeter)
Mookie (inspired by Mookie Betts)
Griffey (inspired by Ken Griffey Jr.)
Koufax (inspired by Sandy Koufax)
Hank (inspired by Hank Aaron)
Jackie (inspired by Jackie Robinson)
Willie (inspired by Willie Mays)
Cy (inspired by Cy Young)
Nolan (inspired by Nolan Ryan)
Reggie (inspired by Reggie Jackson)
Maddux (inspired by Greg Maddux)
Ozzie (inspired by Ozzie Smith)
Pedro (inspired by Pedro Martinez)
Sandy (inspired by Sandy Alomar Jr.)
Chipper (inspired by Chipper Jones)
Ripken (inspired by Cal Ripken Jr.)
Ichiro (inspired by Ichiro Suzuki)
Biggio (inspired by Craig Biggio)
Pudge (inspired by Ivan Rodriguez)
Cute Baseball Dog Names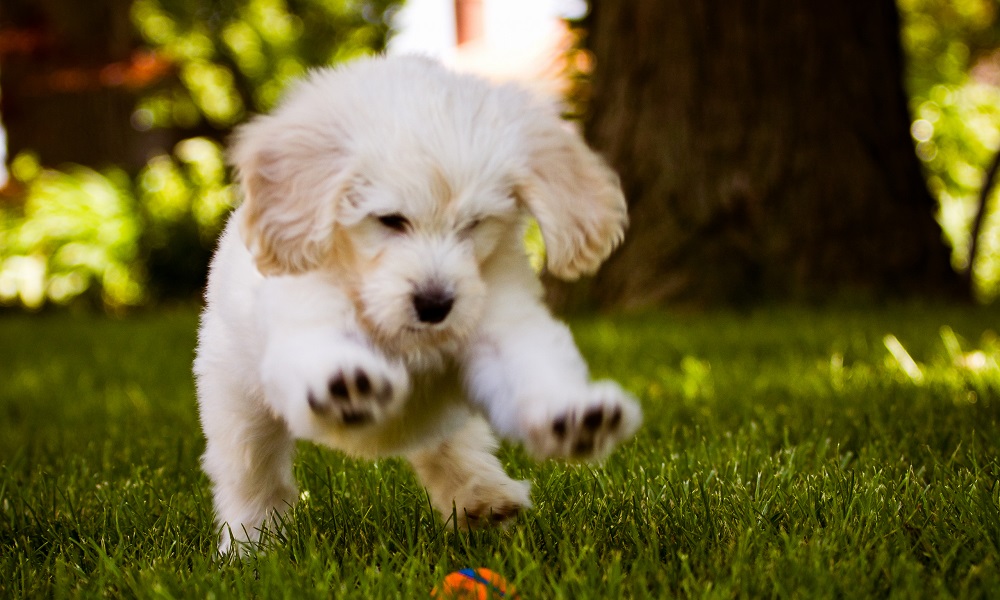 Obviously, a cute dog deserves a cute and unique moniker. Cute names are very sweet, sparkly, and definite to tug on our heartstrings. These titles are perfect for small, fluffy, and any family dogs because of their cuteness. Here we are assisting you to collect the cutest baseball-inspired name for your loving friend.
Rookie
Wiffle
Bunt
Snickers (for a pup with quick moves)
Tater Tot (a playful take on "home run")
Dizzy (inspired by Dizzy Dean)
Rascal (for a mischievous pup)
Cupcake (sweet like victory!)
Slippy (for a quick and agile dog)
Pippin (inspired by the baseball term "piping hot")
Snack (for your little snack-sized friend)
Sparky (for a lively and energetic pup)
Jellybean (sweet and small)
Twixie (quick and agile, like a double play)
Sunny (for a dog that brightens your day)
Whisker (playful and agile)
Sprout (for a small and growing pup)
Niblet (small and cute, like a corn kernel)
Peaches (sweet and delightful)
Puddle (for a dog that loves to play in puddles)
Conclusion
Baseball is a fun sport not only if you play it, but also if you are a big fan of watching it live or on your TV. Baseball has many aspects of nouns one could imagine to be associated with your pet. Dogs have been named with nouns inspired by baseball for a long time the idea has always been found to be new and cool.
The categories discussed here are ones that were most searched on the internet and hence were divided for you to save time and the hassle of going through hundreds of names without proper categories. So look it all up and you might end up with the perfect pick for your dog.