The Bulldog is very amazing breed, dog lover's favorite, famous as both watchdog and fighting dog at the same time. These are generally known as English Bulldogs or British Bulldogs.
There are other two famous Bulldog breeds are the "American Bulldog" and the "French Bulldog." Though they have a few differences in their appearance and habits but they are very friendly and social.
So, for naming a bulldog you should consider its physical structure, behavior, and habits to get the best match. Here is the ultimate list of Bulldog names. I recommend you look through our list of chosen for this breed and make a remarkable moment to pick one out of it.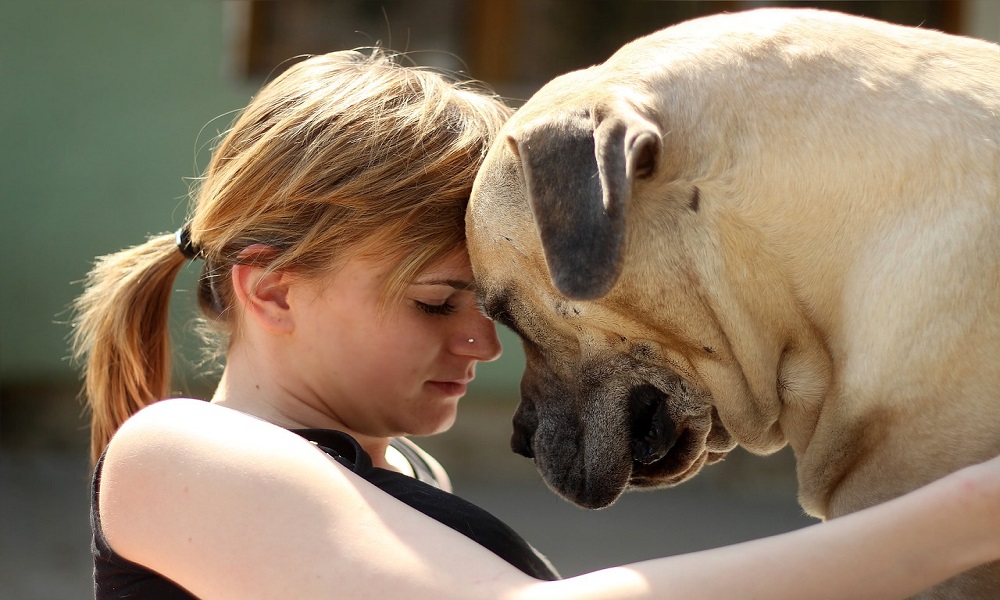 Famous Bulldog Names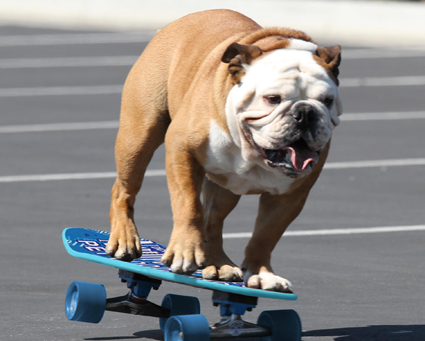 It's fun to name your bulldog by famous characters. There are more than 400 exciting possibilities to choose canine stars from Books, Comic Strips, TV, Movie, and Politics. Dogs are famous because we make them so. Sometimes we like to call them by the name of our president's dog. Here we have narrow down a vast list to assist when you desire to enlisted your dog with all other famous dogs.
Angus: The popular character comes from the famous movie "Mr. Magoo". The role of "Angus" is played by three female and one male Lili, Cissy, Lazania and Billy.
Adonis: A famous American Bulldog, and the name of an English Setter.
Belvedere: The character is picked from the comic strip created by "Nat Greenwood and George Crenshaw".
Bear: The dog character has been chosen from the famous movie "Crimson Tide."
Butch: A popular Bulldog cartoon first appeared in the "Pluto cartoon" in the 1940s.
Colossus: The character comes from the Romantic comedy "Van Wilder." The main role played by the dog named Taker.
Fifi: The name is from the Nickelodeon TV series Rugrats.
Fuzz: The name of character picked from the comic strip "Ziggy", which is published in the late 60s.
Fala: Scottish Terrier Fala was U.S. President Franklin D. Roosevelt's pet from 1940 to 1952.
Grimm: The name is picked from the famous comic strip "Mother Goose and Grimm."
Hector: The charter comes from the famous Bulldog cartoon in the "Tweety and Sylvester."
Max: The character comes from a detective US TV series "Jake and the Fatman" run from 1987 to 1992.
Martha: The name comes from the character from the book "Martha Speaks."
McBarker: The main character of a famous short cartoon film broadcasted on TV in the 1960s.
Marmaduke: The famous character comes from the comic strip "Marmaduke".
Rocky: Rocky is the famous character of the American Sports Comedy Movie "Leatherheads."
Samantha: The character picked from the highly popular film "I Am Legend."
Sam: The character is chosen from the popular character of the famous comic strip Family Circus.
Spike: The popular character comes from the cartoon series "Tom and Jerry."
Get more: Swedish dog names for your dogs.
Male Bulldog Names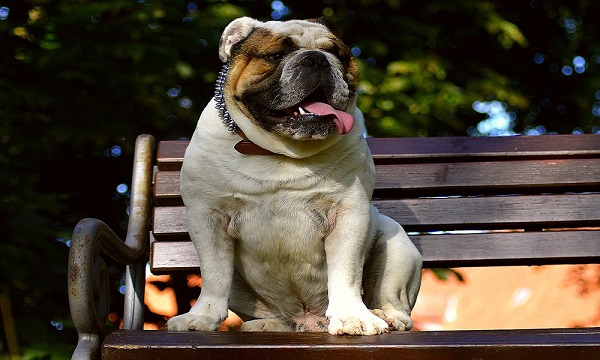 Male Bulldogs are the most popular breeds in the world. The more popular the breed the more fun it is to make with a great unique name. Below we have arranged a vast list of names from the most popular male bulldog names for you to choose from. Here is the opportunity if you are also interested to learn the variety of different names.
Max
Rocky
Winston
Duke
Bruno
Oliver
Tank
Gus
Hank
Zeus
Boris
Diesel
Butch
Rocco
Rex
Spike
Murphy
Frank
Harley
Otis
Remember to choose a name that suits your Bulldog's personality and appearance. Whether you want a tough-sounding name or something more playful, there are plenty of options to consider.
Get more Cartoon Dog Name
Female Bulldog Names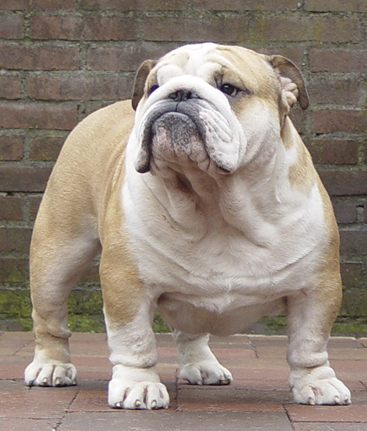 Female dogs are one of the most adorable breeds on the planet. These are not only highly affectionate to their owners also a loyal companion. They have a very meticulous personality when it comes to dealing with children of all ages. So, a suitable name obviously can add glory with their attitude. Here is a list of female bulldog names for you to choose your favorite one.
Bella
Daisy
Roxy
Ruby
Lola
Lucy
Rosie
Zoe
Mia
Lily
Georgia
Sadie
Nala
Gracie
Chloe
Olive
Penny
Stella
Lulu
Harper
These names can reflect a wide range of personalities and styles, so choose the one that suits your Bulldog's character and charm.
Get more Chihuahua Names for your Bulldog.
Unique Bulldog Names for Male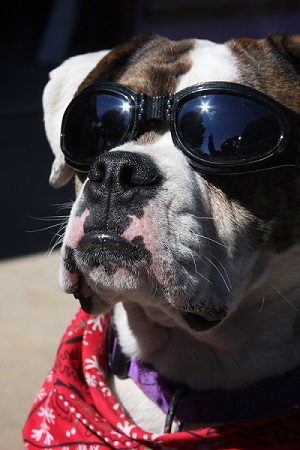 Certainly, Bulldogs have a unique look from their smooched nose to their splendidly wrinkly skin and chunky body to the prominent jaw. The most popular unique bulldog names include "Max", "Rocky", "Winston", and "Tank".
Here we have also included a few more unique names for your special Bully that will stand out from the crowd. If you're looking for unique names for your male Bulldog, consider the following options that set your dog apart from the crowd:
Atticus
Brawny
Capone
Fergus
Iggy
Jagger
Kepler
Nimbus
Quasar
Riptide
Sable
Thunderbolt
Ulysses
Xerxes
Zephyr
These names can make your Bulldog stand out and show off their individuality. Choose a name that resonates with you and your dog's personality.
Get more Native American Dog Names for your Bulldog.
Unique Bulldog Names for Female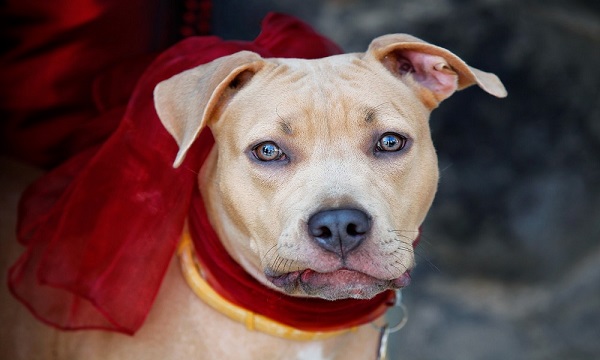 Whether a dog is male or female but each dog is unique and different from their personality and behavior. Choosing a uniquely female name can help to identify your dog as more unique. From this consideration, we have added here a list of unique names for your female bulldogs. Here are some unique and distinctive names for your female Bulldog:
Seraphina
Calypso
Pandora
Zephyra
Mystique
Nebula
Sapphira
Valkyrie
Vesper
Yara
Tempest
Ondine
Artemis
Nyx
Andromeda
These unique names can help your female Bulldog stand out and showcase her special personality. Choose the one that resonates with you and your dog's characteristics.
Get more Pitbull Names for your dogs.
Bulldog Names from Movies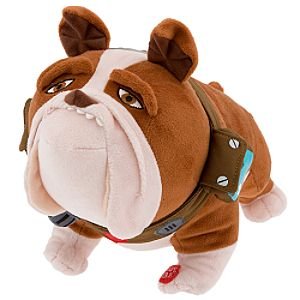 It is the best way to naming your Bulldog by a character in a movie or a doggie from a famous film that is unique, celebrated, fashionable, and familiar by all. Here we have picked some names from famous movie characters like Rocky and Maverick, and famous Disney characters like Jasmine and Belle.
If you're a movie enthusiast and want to give your Bulldog a name inspired by films, here are some Bulldog names from movies:
Hooch (from "Turner & Hooch")
Beethoven (from "Beethoven")
Remy (from "Ratatouille")
Gizmo (from "Gremlins")
Simba (from "The Lion King")
Balto (from "Balto")
Stitch (from "Lilo & Stitch")
Marley (from "Marley & Me")
Toto (from "The Wizard of Oz")
Gromit (from "Wallace & Gromit")
Scooby (from "Scooby-Doo")
Hagrid (from "Harry Potter")
Pongo (from "101 Dalmatians")
Tramp (from "Lady and the Tramp")
Gidget (from "The Secret Life of Pets")
Ellie (from "Up")
Lassie (from "Lassie")
Shrek (from "Shrek")
Rex (from "Toy Story")
Sully (from "Monsters, Inc.")
These movie-inspired names can be a fun and unique way to give your Bulldog a name that has a special meaning to you.
Get more Pug Names for your dogs.
Strong Male Bulldog Names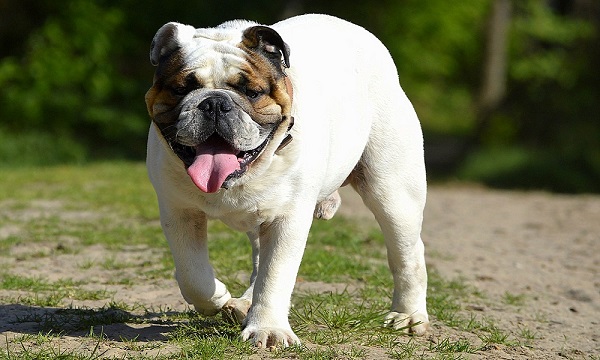 The term "bull" comes from the dog's use in the sport of bull baiting in 1835. From then the Bulldog has retained its solid, robust build. Male Bulldogs are threatening, muscular, bold and you'd presume them to be cruel even they aren't.
With a substantial build, creased face and a typical pushed nose. It has a strong and sturdy appearance. From this consideration, we've pulled a list of fantastic strong male Bulldog names.
Thor
Titan
Goliath
Tank
Hercules
Maximus
Atlas
Caesar
Brutus
Rocco
Magnum
Bear
Maverick
Rambo
Butch
Gunner
Samson
Magnum
Diesel
Boss
These names convey strength and resilience, making them perfect for a strong and sturdy Bulldog. Choose the one that resonates with your dog's personality and appearance.
Get more Shih Tzu Names for your dogs.
Strong Female Bulldog Names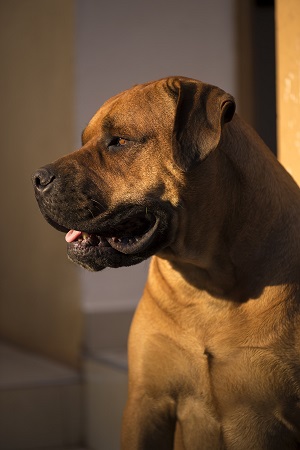 Naturally, female Bulldogs have short and straight nail. They have very small nasal cavities and face difficulty to keep their body cool. But considering their size of course you can pick out a strong name for her.
There are so many girl dog names combined with femininity with a bit of tough edge. So take a look at the list of all strong female Bulldog names and choose if any are a fit. For a strong and powerful female Bulldog, consider these strong and bold names:
Athena
Xena
Valkyrie
Sheba
Storm
Huntress
Zara
Phoenix
Hera
Diva
Rogue
Queenie
Vixen
Elektra
Kali
Nymeria
Zenobia
Empress
Rebel
Zephyr
These names exude strength and character, and they can be a great fit for a strong and confident female Bulldog. Choose the name that best suits your dog's personality and temperament.
Get more Preppy Dog Names for your dogs.
Funny Bulldog Names for Male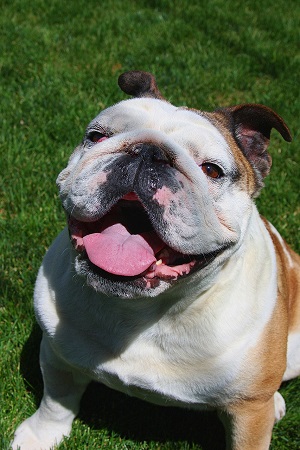 Like other dogs, a funny name is always a good option for Bulldog and it has no exception with such a distinct appearance. So why not have a little fun and choose a funny name for her?
Moreover, some dog owners feel to give their dog a super serious name with profound meaning. If you want to give your male Bulldog a funny and lighthearted name, here are some whimsical options:
Sir Drools-a-Lot
Slobber McGee
Bark Twain
Waffles
Sir Licks-a-Lot
Biscuit
Fido McSniff
Mr. Wrinkles
Doodlebug
Snickers
Barky McBarkface
Chunky
Sir Snorts-a-Lot
Wigglebutt
Mr. Bumble
Pudding
Munchkin
Grumblepaws
Dozer
Sausage
These names can add a touch of humor and charm to your Bulldog's personality. Choose the one that brings a smile to your face.
Get more Disney Dog Names for your dogs.
Funny Bulldog Names for Female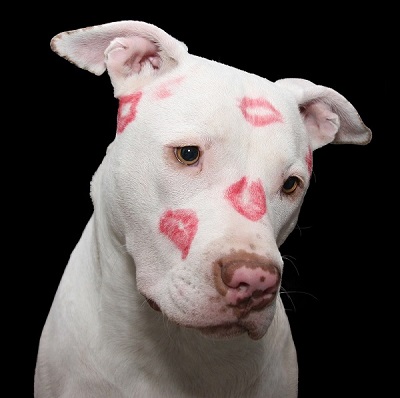 Female Bulldogs are known as a playful breed which is full of fun and joy. So, it is suitable to provide them a funny name by matching with their personality. Here we've pulled together some funny names that may enhance your relationship more times. If you're looking for funny and whimsical names for your female Bulldog, here are some amusing options:
Miss Wigglebottom
Snickerdoodle
Lady Droolington
Fuzzy Wuzzy
Princess Snort-a-Lot
Giggles
Waffle Queen
Tater Tot
Cupcake
Sassy Pants
Dolly Parton (because of the big "hair" wrinkles)
Miss Dizzy Paws
Queen Quirky
Tickle-Me-Pink
Lady Barkalot
Cuddle Muffin
Pancake
Princess Fuzzypaws
Snuggle Bug
Tootsie Roll
These names add a playful and light-hearted touch to your Bulldog's identity. Choose the one that makes you and your dog smile.
Get more: Funny dog names
Cute Male Bulldog Names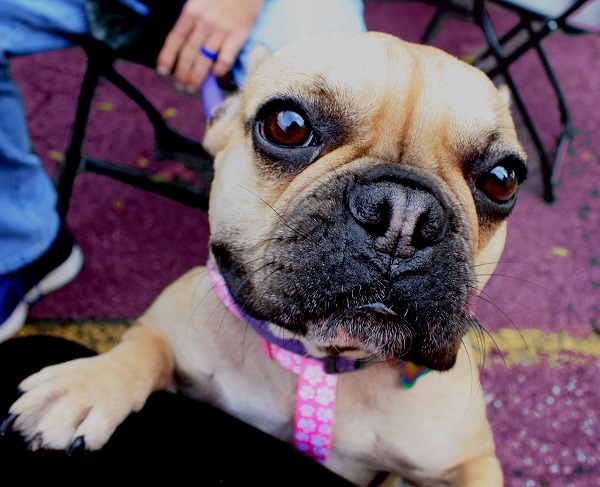 Cute bulldogs are tiny, scrunched-up face with perky large, soulful eyes. Sometimes cute male bulldog names can be hard to choose. Here is the perfect list of cute dog names.
Cute names are always adorable inspired you to call your pup more times. We have rounded up the most beautiful names for the new member of your family. If you're looking for cute and endearing names for your male Bulldog, here are some adorable options:
Teddy
Peanut
Milo
Oliver
Muffin
Gizmo
Rascal
Ollie
Bubbles
Pippin
Buttons
Cinnamon
Tater Tot
Snickers
Biscuit
Waffles
Cheddar
Sprout
Marshmallow
Cuddles
These names emphasize your Bulldog's lovable and charming nature. Choose the one that best captures your dog's cuteness.
Cute Female Bulldog Names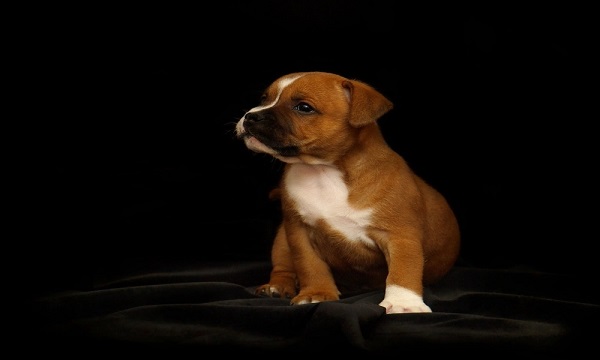 If you have an adorable female bulldog, she deserves a sweet and cute nickname to call her. We have arranged sweet, lovely little names that are cute on any female dog but especially for french bulldogs with color.
So, if you face difficulties to find out the most suitable name then have a look on our list to pick anyone for your cute female bulldog. If you're looking for cute and charming names for your female Bulldog, here are some delightful options:
Daisy
Bella
Rosie
Lily
Zoey
Coco
Ruby
Angel
Sophie
Luna
Honey
Mocha
Princess
Buttercup
Olive
Pebbles
Sugar
Tinkerbell
Cupcake
Bella
These names emphasize your Bulldog's adorable and endearing qualities. Choose the one that best suits your dog's personality and appearance.
American Bulldog Names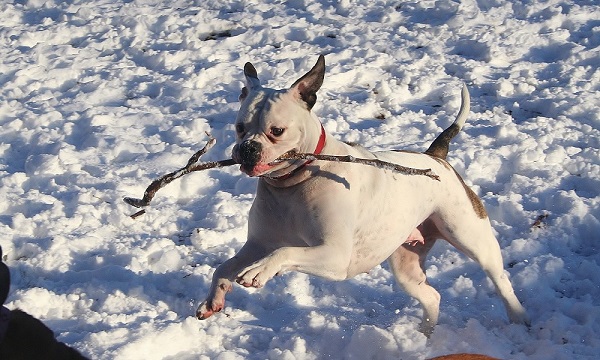 American Bulldog is a powerful, short-coated, athletic dog, well boned and strongly muscled. Structurally it has a large and broad head with the wide muzzle. Most of the time, they come in solid color and brindle. You can consider them as a working dog.
So, for naming your American Bulldog always choose a bright and bold name to match with its behavior and activity. If you have an American Bulldog and you're looking for names that reflect their heritage or strong and confident nature, here are some American Bulldog-inspired names:
Patriot
Liberty
Justice
Marshal
Dakota
Colt
Dakota
Maverick
Dakota
Independence
Buck
Justice
Dakota
Dakota
Dakota
Chief
Scout
Dakota
Dakota
Dakota
These names celebrate the American Bulldog's strength, courage, and patriotism. Choose the one that resonates with your dog's personality and your love for this breed.
American Bulldog Names for Male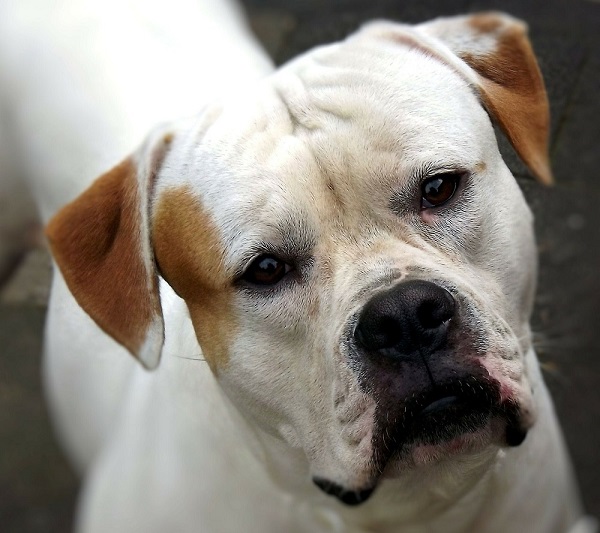 It is important to differentiate gender when choosing names for male and female dogs. That's why we have provided a list below to assist you when choosing names for your American Male Bulldog. We really hope you might think it's great after having a look on this list.
Patriot
Liberty
Marshall
Ranger
Justice
Colt
Hunter
Captain
Gunner
Trooper
Blaze
Wyatt
Buckshot
Dakota
Maverick
Major
Rodeo
Chief
Bandit
Cash
These names celebrate the American spirit and can be a fitting choice for your American Bulldog's name. Choose the one that suits your dog's personality and appearance.
American Bulldog Names for Female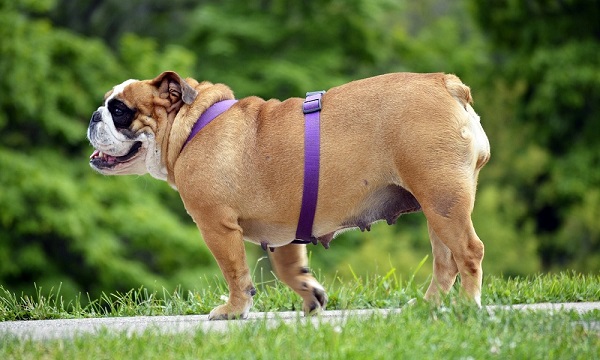 These types of bulldogs are gentle and loving family companion also provides optimum safety to their owner. They are enough fearless to face an angry bull or a human intruder. American female bulldogs are able to successfully compete in several dog sports like weight pulling, dog obedience, Iron Dog competition and similar more.
So, it is necessary to provide them a meaningful name. If you have a female American Bulldog and you're looking for American-themed names that convey strength and independence, consider these options:
Liberty
Justice
Dakota
Betsy
Freedom
Scout
Maverick
Reagan
Harper
Kennedy
Gem
Dixie
Willow
Savannah
Cheyenne
Sierra
Cali
Star
Rosie
Shelby
These names celebrate American heritage and can be a great choice for your female American Bulldog. Choose the one that resonates with your dog's personality and your love for this breed.
Classic English Bulldog Names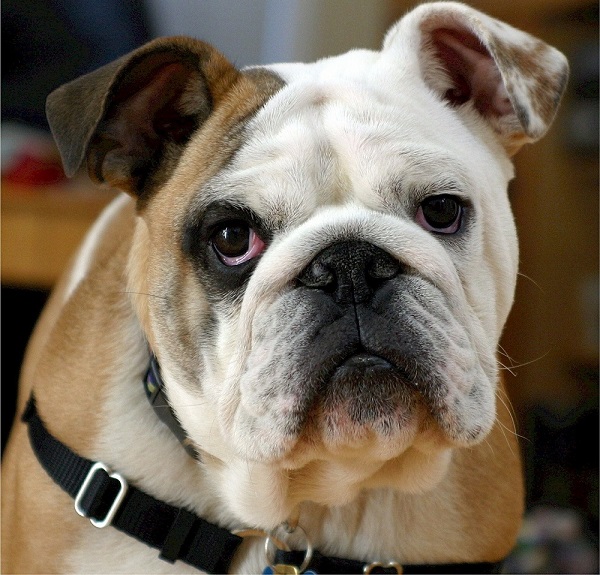 Like other breeds, it is also important to give your English Bulldog a refined and dignified name. Gender variances are prominent in this breed, with females typically smaller dogs and less muscular than males. Classic English Bulldog names can reflect the breed's dignified and timeless nature. Here are some traditional and classic names for English Bulldogs:
Winston
Reginald
Albert
Beatrice
Matilda
Humphrey
Agnes
Clarence
Penelope
Arthur
Mildred
Ethel
Archibald
Prudence
Mortimer
Gertrude
Percy
Eloise
Herbert
Mabel
These names have an old-world charm and can be a great match for the English Bulldog's dignified and stoic appearance. Choose the one that suits your Bulldog's personality and style.
Dainty Female Bulldog Names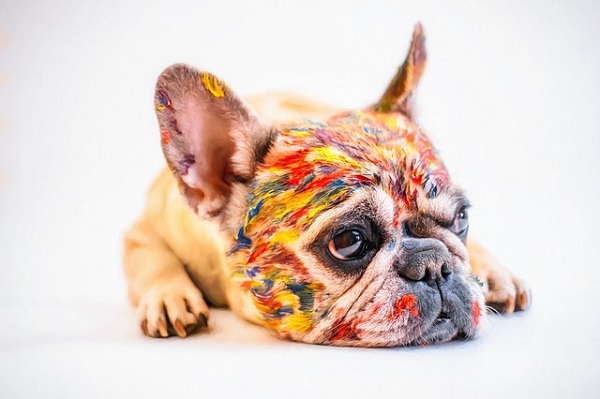 Sometimes, there is no fun to go with the classic route and you would favor choosing something more gender specific. Here we have collected some names that are sweet, delicate and also make enough fun when you call your pooch by name. For a dainty and feminine female Bulldog, consider these elegant and delicate names:
Isabella
Lily
Grace
Sophia
Bella
Violet
Rose
Arabella
Juliet
Seraphina
Felicity
Anastasia
Evangeline
Aurora
Giselle
Angelica
Celeste
Rosalind
Clarissa
Penelope
These names emphasize the grace and charm of your dainty female Bulldog. Choose the one that best suits her personality and style.
Olde English Bulldog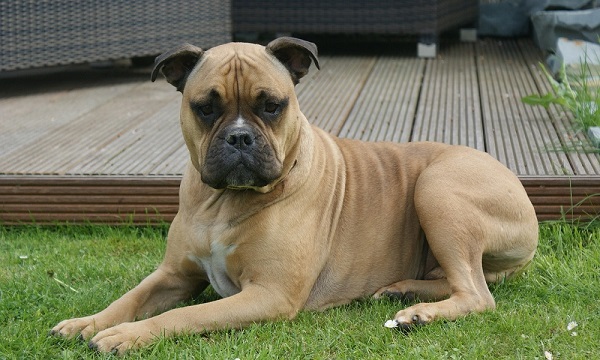 The Olde English Bulldogge is a specific breed developed to resemble the original Bulldogs of 17th century England. If you have an Olde English Bulldog and are looking for names that reflect their heritage and robust personality, you might consider names that harken back to that era or have a traditional English feel:
Tudor
Cromwell
Bess
Regency
Winston
Harriet
Shakespeare
Dickens
Victoria
Sir Francis
Elizabeth
Churchill
Agatha
Kipling
Paddington
Albert
Rosalind
Queenie
Paddington
Darcy
These names can evoke the historical and traditional English essence of the Olde English Bulldogge breed. Choose the one that resonates with you and your dog's character.
Bulldog Puppy Names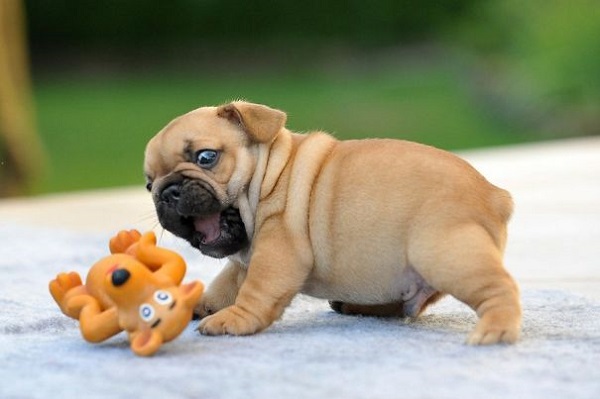 Puppy bulldogs are very gentle and affectionate that love to be around their families. Their loose skin, short legs, and large heads give them a very amusing appearance. They are excellent and extremely loveable dogs, very loyal and sure to make your smile. So you should be sincere while choosing a name for your puppy bulldog.
Otherwise, you can follow our list to find out the best suit. Naming a Bulldog puppy is a fun and exciting task. Here are some cute and charming Bulldog puppy names to consider:
Peanut
Munchkin
Buttons
Snickers
Daisy
Gizmo
Pudding
Tater Tot
Waffles
Muffin
Bella
Scout
Niblet
Marshmallow
Rascal
Biscuit
Pippin
Olive
Nugget
Sparky
Choose a name that reflects your puppy's personality and makes you smile. Remember that Bulldog puppies are known for their wrinkled, adorable faces, so a cute name is always fitting.
Bulldog Names Boy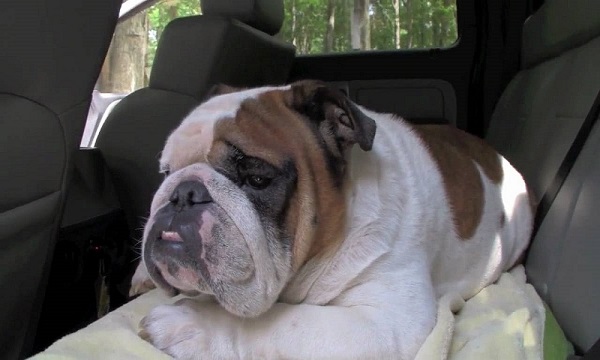 Boy Bulldogs are popular and owners love to call them with favorite names. There are several Bulldog names with a brief glance and it is easy to see why these names are so meaningful. Few names like "Winston" is pretty clearly referring to the British dog.
Our list is full of similar other popular names to choose for your Boy Bulldog. Here are some strong and masculine names for a male Bulldog:
Max
Rocky
Duke
Tank
Thor
Zeus
Brutus
Jax
Winston
Gunner
Rocco
Diesel
Butch
Bear
Atlas
Ace
Knox
Goliath
Titan
Tank
These names can reflect the Bulldog's sturdy and robust character. Choose the one that best suits your dog's personality.
Get more: Boy dog names
Bulldog Names Girl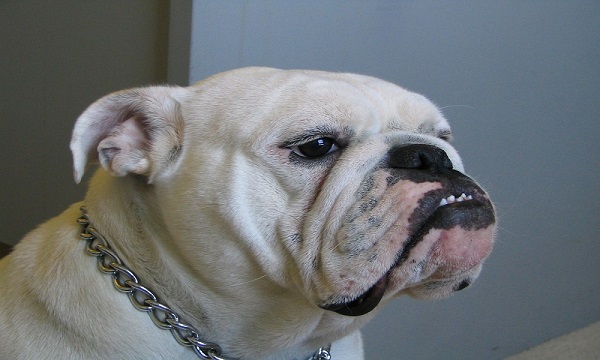 Like boy dog names, Girl Bulldog names are also important to choose. So, don't be fooled by the appearance by a female bulldog because somewhere in there is a sweet, little, loving girl. During choosing search for personality but select a softer name than you would a boy. Here are some charming and feminine names for a female Bulldog:
Bella
Daisy
Ruby
Rosie
Lily
Zoey
Chloe
Mia
Grace
Sophie
Luna
Olive
Lola
Sadie
Emma
Princess
Gigi
Gracie
Ruby
Maggie
These names can highlight the adorable and sweet nature of a female Bulldog. Choose the one that best fits your dog's personality.
Final Verdict:
All dogs are special in their own world. Thereby, as a dog owner, it is vital to take a significant amount of time before finalizing a name for our beloved pets. In this purpose, Bulldog is a very special breed and deserves a very special name which allocates its nature and personality. So, you can check all of these lists above and then finally deciding on what to call your favorite Bulldog.
Some Important Tips
Choosing a name for your bulldog can be a fun and meaningful process. Here are some important tips to help you select the perfect name for your furry friend:
Consider Their Personality: Observe your bulldog's personality and quirks. Are they playful, calm, feisty, or laid-back? Choose a name that reflects their character. For example, "Tank" for a sturdy bulldog or "Daisy" for a gentle one.
Physical Traits: You can also draw inspiration from your bulldog's physical characteristics. Names like "Brick," "Smokey," or "Tiny" can be fitting.
Breed-Specific Names: Bulldogs have unique traits and history. Consider names that nod to their bulldog heritage, like "Bulldozer" or "Bully."
Gender: Select a name that suits your bulldog's gender. Traditional male names like "Max" or "Rocky" and female names like "Lola" or "Bella" are popular choices.
Pop Culture References: Movies, TV shows, and books can be a great source of inspiration. If your bulldog reminds you of a famous character, consider naming them after that character.
Historical or Literary Names: Bulldogs have a strong and storied history. Names like "Churchill" (after Winston Churchill, a bulldog enthusiast) or "Oliver" (from Charles Dickens' character) could be apt.
Avoid Names that Sound Like Commands: Be careful not to choose a name that sounds too much like a common command. Names like "Bo" (which sounds like "no") can be confusing for your dog during training.
Family or Personal Connections: Consider names that have personal significance. This could be a family name, a place you love, or something related to your own interests or experiences.
Short and Easy to Pronounce: Bulldogs might not always respond to long or complicated names. Choose a name that is short and easy to pronounce to make it easier for both you and your dog.
Try It Out: Before finalizing a name, spend some time with your bulldog and see if the name feels right. It should be a name you enjoy saying and one that your dog responds to positively.
Uniqueness: If you want your bulldog to stand out, consider a unique or uncommon name. This can be a great conversation starter and help your dog be memorable.
Consider the Future: Think about how the name will sound and suit your bulldog as they age. A cute name for a puppy might not be as fitting for an older bulldog.
Ask for Input: Don't be afraid to ask friends and family for their input. Sometimes, they might come up with a name you hadn't thought of.
Check for Relevance to Breed History: Bulldogs have a fascinating history, including bull-baiting and as mascots. Exploring this history may inspire a meaningful name.