The Chow Chow dog is a unique breed- cute, fluffy and perfect for companionship. They have faces like a teddy bear you'd love to cuddle. Interestingly, their origin can be traced back to China with their official name Songshi-Quan which means fluffy lion dog.
They come in different coat colors and are a perfect definition of an independent pooch. Their devotion is unique, and they partner well with other household pets. We know that after bringing home this fantastic creature, all you need is to search for a suitable moniker to make him a full family member.
Therefore, we have several choices available such as popular chow chow dog names, suggestions generated from the small and large ones, Chinese-inspired monikers, and gender-based names. Finally, we have cute options because they are genuinely charming.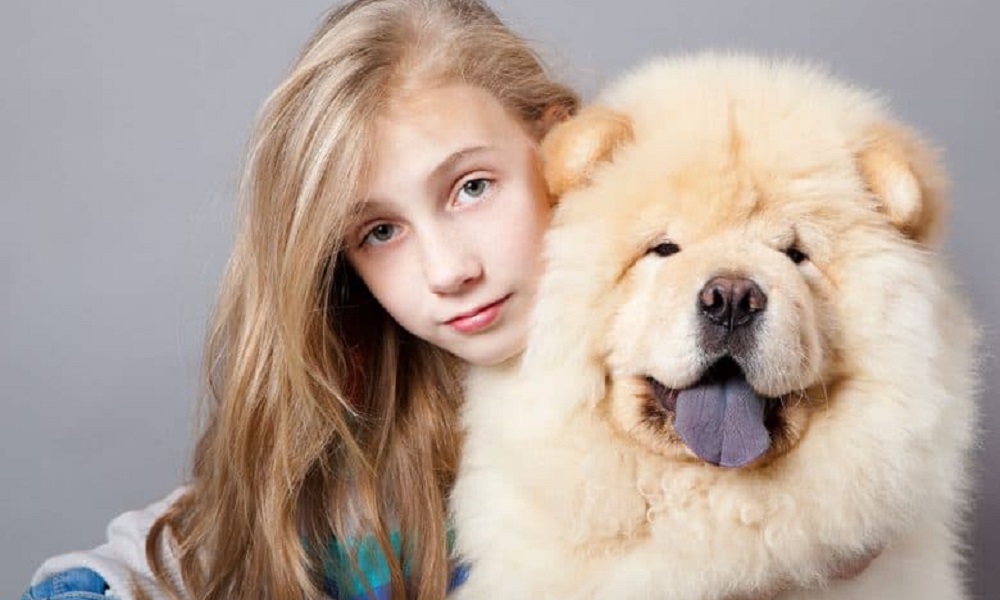 The Most Popular Chow Chow Dog Names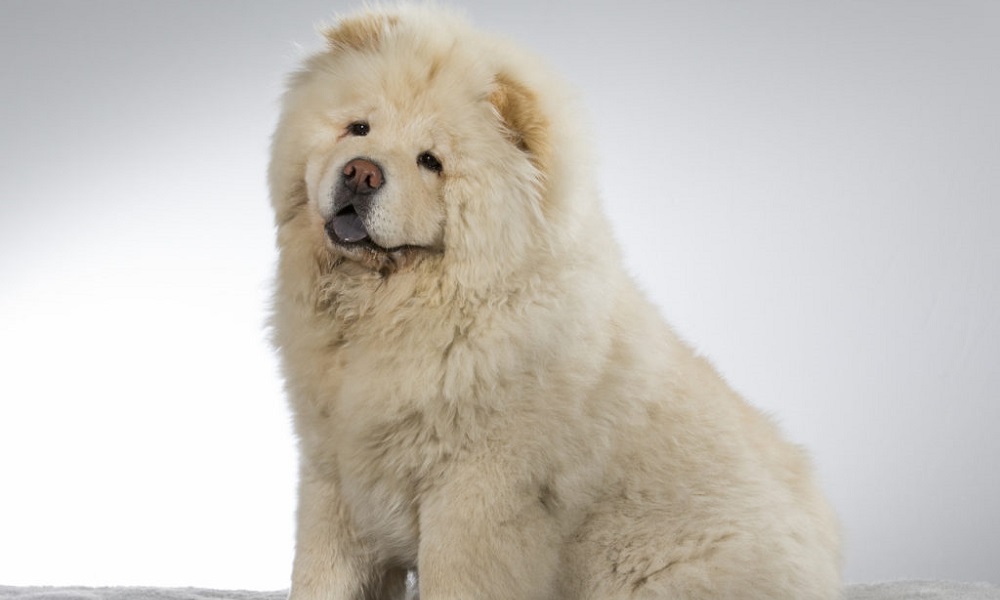 When considering breeds with the world's oldest history, you won't go far before picking Chow Chow. They have a fascinating history that has made them famous and one of man's favorite pets, and they are still prevalent in many modern homes. In the list below:
Simba
Bear
Bella
Teddy
Luna
Max
Coco
Ruby
Leo
Sophie
Winston
Mia
Gizmo
Oliver
Rosie
Charlie
Lily
Rufus
Maya
Bentley
Remember that choosing a name for your Chow Chow should reflect their personality and appearance. Consider factors like their color, size, and temperament when selecting a name that suits them best.
Additionally, it's essential to choose a name that is easy to pronounce and call out, as you'll be using it regularly for training and communication.
Male Chow Chow Dog Names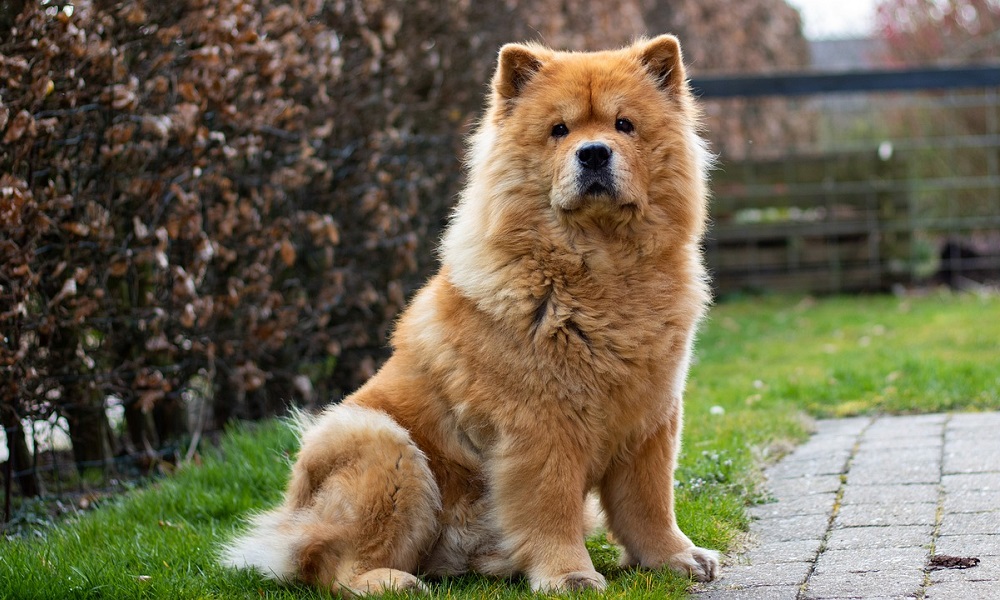 Male Chow Chow are protective, clever, and easy-going. If your new buddy is a male, we are happy to announce that you have one of the most powerful dogs in history. With their lion-Esque manes, it is no surprise this breed has been famous for thousands of years. Here are some suggested monikers to respect your pup's totality and masculinity.
Apollo
Thor
Maximus
Rocky
Caesar
Hercules
Winston
Simba
Brutus
Bear
Hunter
Duke
Titan
Zeus
Rocco
Diesel
Jasper
Maverick
Sampson
Goliath
These names evoke power and strength, which are characteristics often associated with Chow Chows. However, you can also consider names that reflect their fluffy and adorable nature, depending on your dog's personality and your personal preferences.
Read more: Norwegian Dog Names
Female Chow Chow Dog Names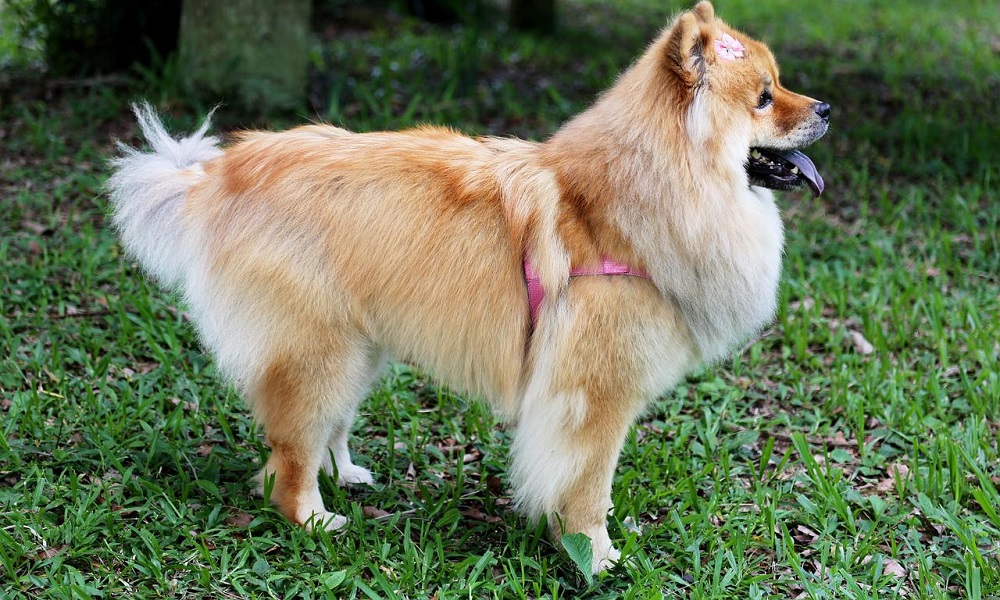 If you have a female Chow Chow, you may want a name that reflects her elegance and grace. Here are some female Chow Chow dog names that are both beautiful and suitable for this regal breed:
Bella
Chloe
Daisy
Sophie
Ruby
Willow
Luna
Grace
Mia
Lily
Pearl
Zoey
Jasmine
Ruby
Ivy
Hazel
Rosie
Athena
Stella
Isabella
Chow Chow Boy Dog Names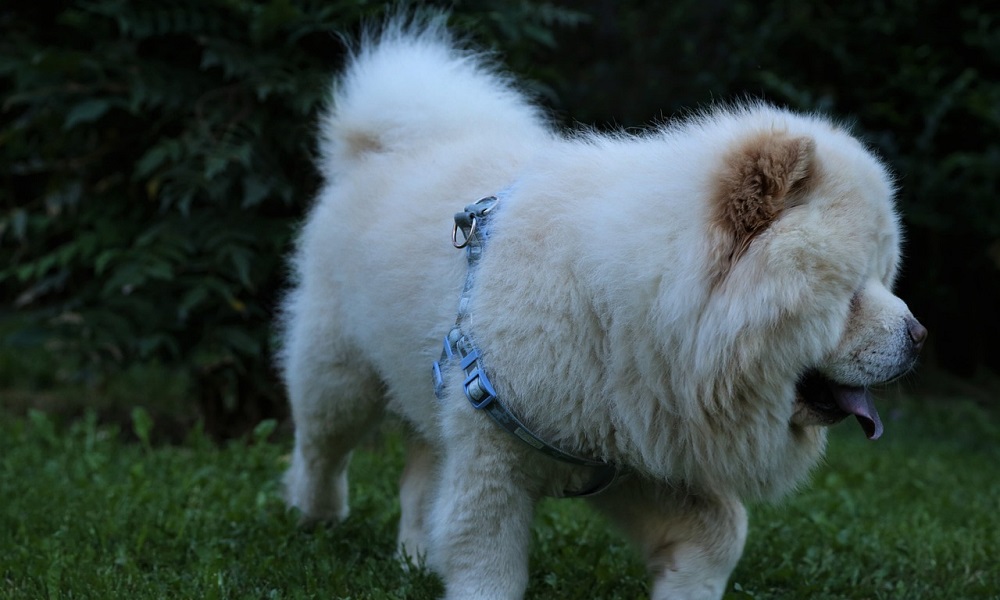 And next for the Chow Chow boy dog! You have no idea how lucky you are to have a male Chow Chow canine in your possession. They are brave, strong, playful, dutiful, and protective. Their fantastic and natural sense of humor is all you need to brighten your day. Here are some befitting monikers for your adorable lion pup.
Max
Leo
Bear
Winston
Hunter
Rocky
Bentley
Tyson
Caesar
Apollo
Atlas
Thor
Maverick
Odin
Duke
Bruno
Hercules
Simba
Rufus
Jasper
Chow Chow Girl Dog Names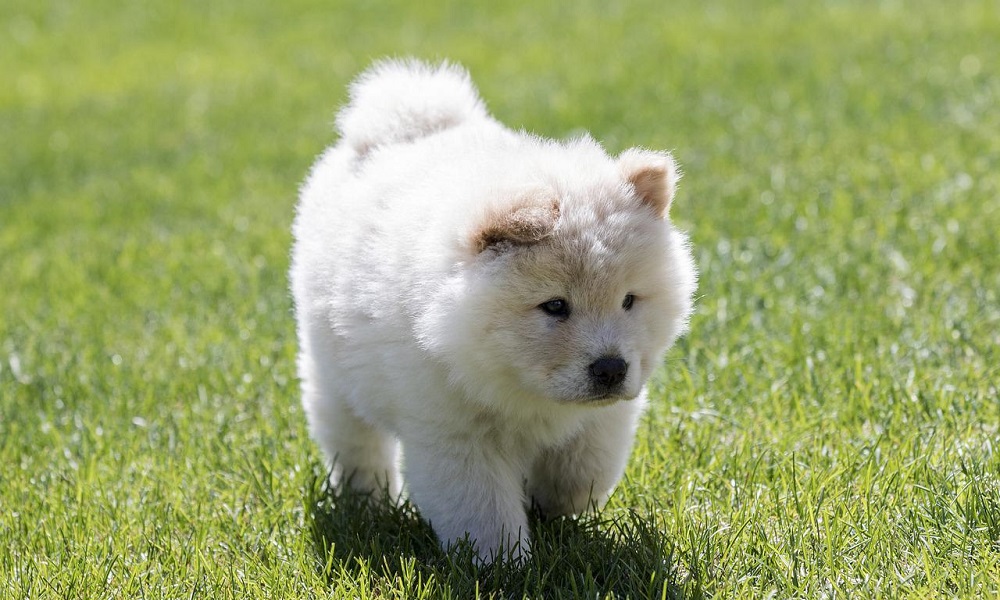 Chow Chow is generally loving and loyal; thus, after adopting a girl pup, it is essential to get her a name that suits her personality. Also, they have a strong attitude with a high level of showing gratitude to their owners. Here are some sophisticated and magnificent monikers that will perfectly suit your new furry princess.
Bella
Sophie
Daisy
Ruby
Willow
Lily
Mia
Chloe
Zoe
Luna
Grace
Rosie
Ivy
Jasmine
Pearl
Stella
Hazel
Athena
Isabella
Celeste
Chow Chow Puppy Names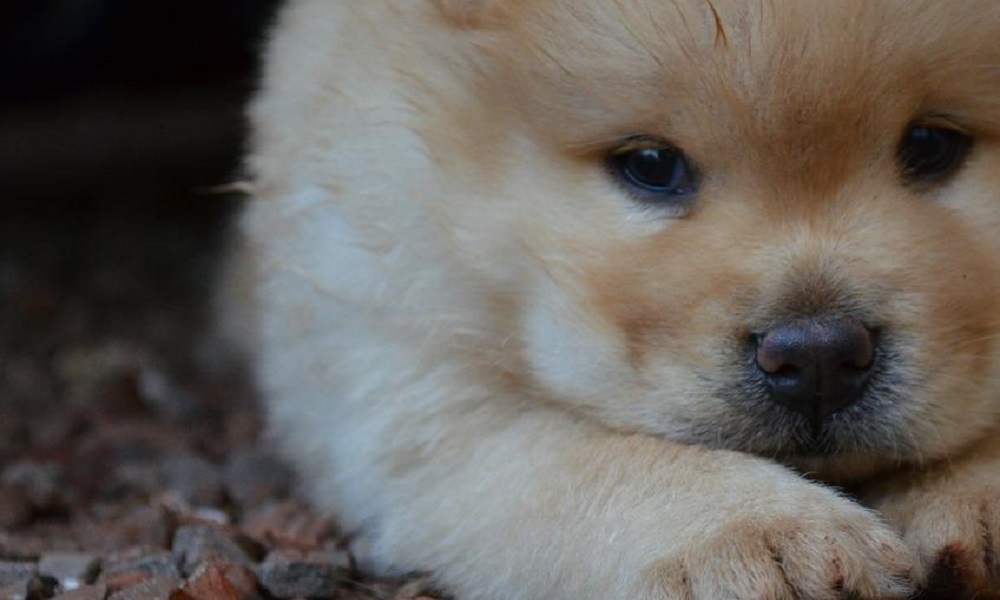 Adopting a puppy is not only rewarding but a thrilling act to do. Puppies are tender, cute, funny, and perfect for companionship. They specialize in making you happy the whole day by lighting up the atmosphere with their playful character. Puppies are adorable due to their fluffy and plush fur. Here are some names for your little furry champion.
Teddy
Peanut
Mochi
Paws
Biscuit
Coco
Noodle
Marshmallow
Gizmo
Sunny
Bubbles
Puff
Snickers
Luna
Sparky
Sprout
Ruby
Cinnamon
Ziggy
Bluebell
Chow Chow Big Dog Names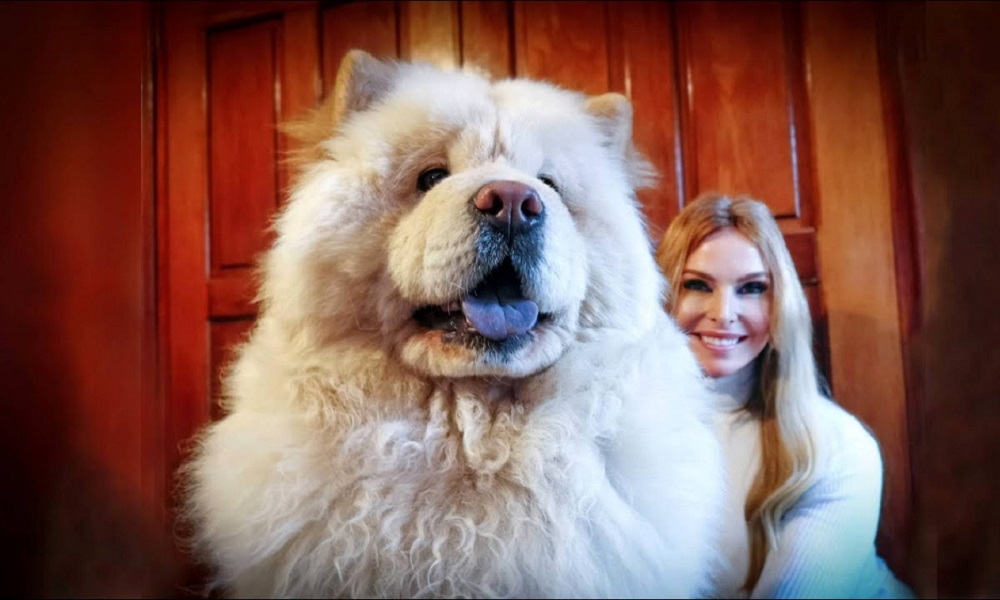 Chow Chows are known for their imposing and regal appearance, so you might want a big and strong-sounding name that matches their stature. Here are some big dog names for your Chow Chow:
Titan
Goliath
Maximus
Hercules
Thor
King
Caesar
Bear
Magnum
Jumbo
Tank
Zeus
Duke
Brutus
Rocky
Samson
Atlas
Bison
Rambo
Moose
Fluffy Chow Chow Dog Names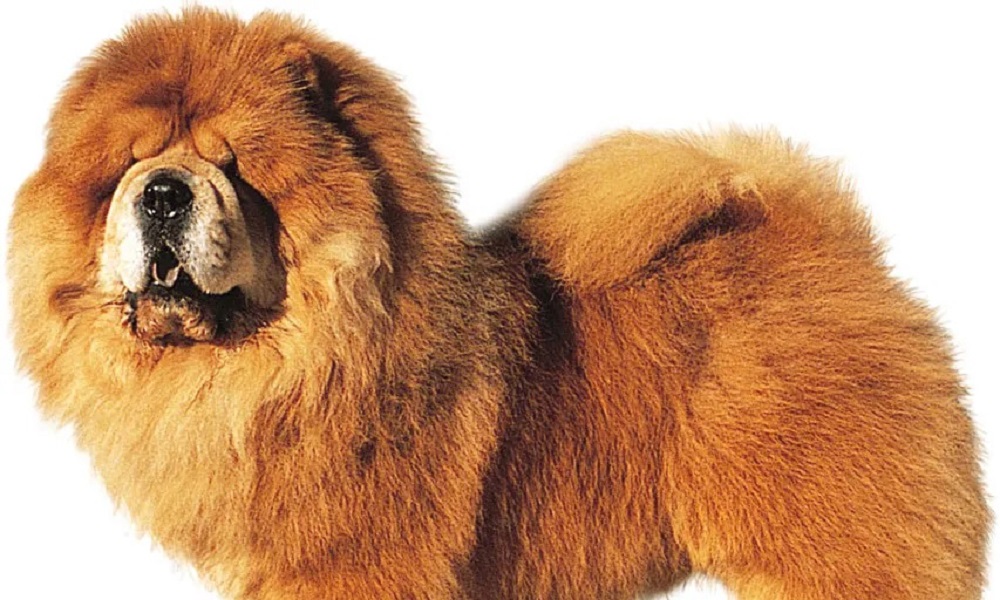 Often we are amazed by the fluffy fur of Chow Chow dog, and we are left to wonder if that's a dog or something else. Fluffy dogs are attractive and have a striking resemblance with little or big teddy bears. Below are a few name ideas for your super soft buddy.
Fluffy
Cotton
Cloud
Marshmallow
Snowball
Angel
Puff
Teddy
Fuzzball
Muffin
Whisper
Pompom
Tofu
Casper
Fuzzy Wuzzy
Yeti
Woolly
Powder
Snuggles
Cuddles
Chinese Chow Chow Dog Names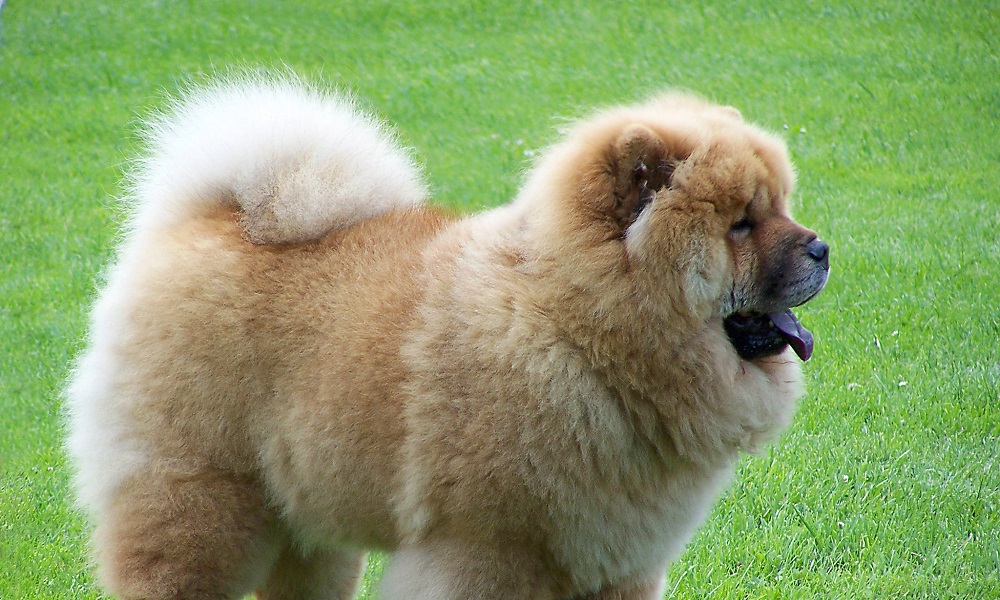 Chow Chows are a Chinese breed, and giving them a Chinese name can be a great way to pay homage to their heritage. Here are some Chinese Chow Chow dog names with meanings:
Long (龙) – Meaning "dragon," a symbol of strength and power in Chinese culture.
Mei (美) – Translates to "beautiful" or "graceful."
Tian (甜) – Signifying "sweet," a nod to the sweet nature of your dog.
Hua (花) – Means "flower," reflecting the beauty and elegance of the breed.
Li (力) – Represents "strength" or "power," suitable for a strong Chow Chow.
Ming (明) – Translates to "bright" or "shining," symbolizing intelligence.
Yue (月) – Meaning "moon," associated with grace and elegance.
Zhen (珍) – Signifies "precious" or "treasure," highlighting the value of your dog.
Xiong (雄) – Means "brave" or "heroic," ideal for a courageous Chow Chow.
Mei-Mei (美美) – Doubly emphasizes "beauty" and is a cute name for your dog.
When choosing a Chinese name for your Chow Chow, it's essential to consider the pronunciation and meaning to ensure it suits your dog's personality and characteristics.
Japanese Chow Chow Dog Names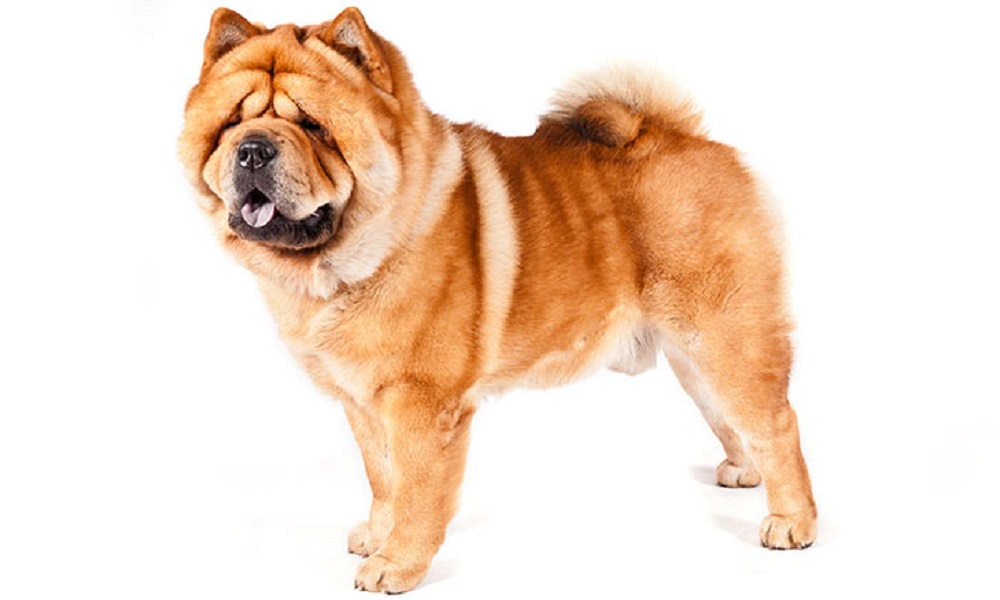 If you're looking for Japanese-inspired names for your Chow Chow, here are some options along with their meanings:
Kuma (熊) – Means "bear," which is a fitting name for this fluffy breed.
Sakura (桜) – Translates to "cherry blossom," symbolizing beauty and grace.
Haru (春) – Signifies "spring," reflecting a new beginning.
Hoshi (星) – Means "star," representing brightness and uniqueness.
Yuki (雪) – Translates to "snow," suitable for their white or fluffy coat.
Kenji (健二) – Signifies "strong and healthy," ideal for a robust Chow Chow.
Miko (巫女) – Refers to a "shrine maiden," symbolizing reverence.
Taro (太郎) – A common Japanese name, often given to the firstborn male.
Suki (好き) – Means "beloved" or "liked," indicating your affection for your dog.
Hana (花) – Simply means "flower," highlighting their elegance.
These Japanese names can add a touch of culture and uniqueness to your Chow Chow's identity. Consider the meanings and pronunciation to select the one that best suits your dog's personality.
Cool Chow Chow Dog Names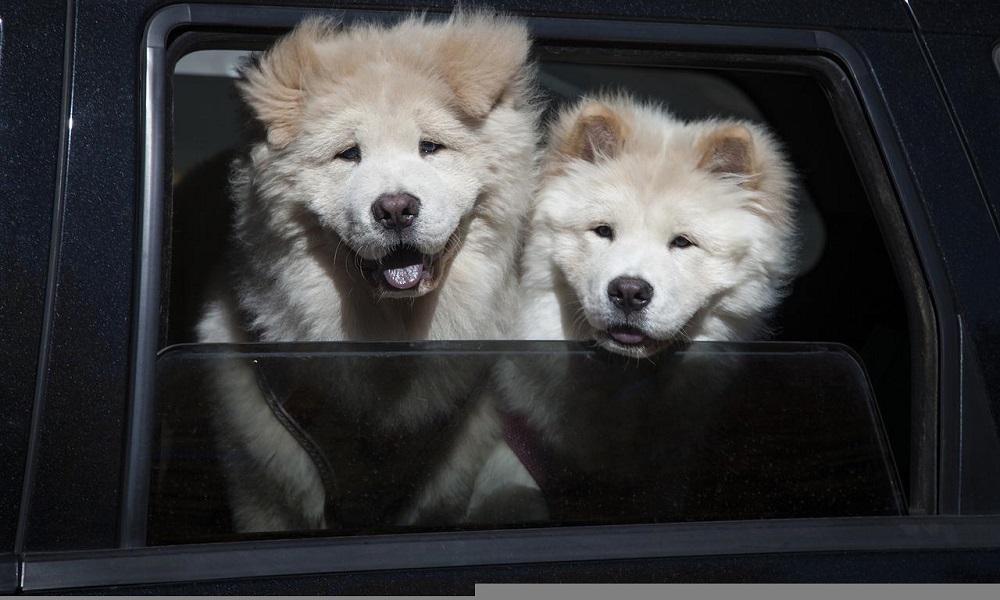 Chow Chow dog is often easily identified due to its unique look, distinguishing the breed from other canines. They are not the over playful kind of pooch; hence, this breed prefers staying calm. If you are looking for the softest and coolest moniker for your calm pup, we have more than enough names below.
Maverick
Blaze
Diesel
Neo
Zephyr
Orion
Nova
Phoenix
Jagger
Onyx
Raptor
Indie
Zenith
Kairo
Orion
Thunder
Rocket
Axle
Slate
Viper
Cute Chow Chow Dog Names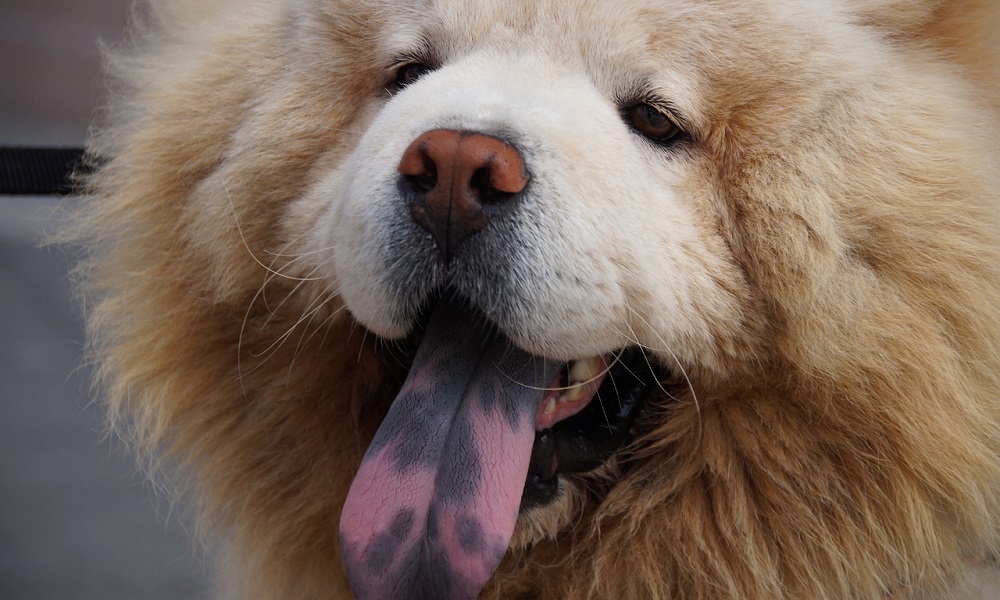 One thing you would not want to miss is the cut side of the Chow Chow breed! They have adorable fluffy fur that defines cuteness at a glance and a teddy bear-like quality. Giving your sweetheart a cute moniker is the best way to complement his appearance. Here are some names to prove your four-legged friend's irresistible, charming look.
Mochi: A sweet Japanese rice cake, perfect for a sweet-natured dog.
Tofu: Soft and cuddly, just like the popular Asian food.
Pudding: Sweet and endearing, like your furry friend.
Noodle: Playful and energetic, like a bowl of noodles.
Cookie: Sweet and delightful, ideal for a charming pup.
Cupcake: Small and sweet, like a delicious treat.
Pompom: Fluffy and fun, just like your Chow Chow's coat.
Snickers: For a dog with a playful and mischievous side.
Marshmallow: Soft, squishy, and oh-so-adorable.
Honey: Sweet-natured and affectionate, like your dog's personality.
Peanut: Cute and small, like a peanut.
Jellybean: Small and colorful, perfect for a lively pup.
Cinnamon: Warm and comforting, just like your furry companion.
Bubbles: Energetic and effervescent, like a bubble bath.
Gummy: Chewy and lovable, like your dog's cuddles.
How to Choose a Perfect Name for Chow Chow?
Choosing the right name for your chow chow dog is important. Here are some tips to help you choose a name that is perfect for your furry friend.
First, consider what kinds of names you like. Do you prefer human names or doggie names? If you're not sure, make a list of both and see which ones feel right. Next, think about what kind of personality your chow chow has.
Is he or she playful and energetic? Or more calm and relaxed? Choose a name that reflects your dog's personality.
Finally, don't forget to have fun with it! After all, this is your new best friend we're talking about. So pick a name that you'll love saying as much as your dog will love hearing it.
Naming your chow chow can be tricky. You want a name that fits their personality and looks, but you also don't want something too common.
Here are some important tips to keep in mind when choosing a name for your chow chow:
1. Avoid common names like "Bear" or "Buddy." While these might be cute, they're also very popular choices for chow chows. Instead, try to find a name that's unique to your dog.
2. Think about your dog's personality. Is he playful and energetic? calm and relaxed? Choose a name that reflects his personality.
3. Consider your dog's appearance. Does he have any distinguishing features? For example, if he has a particularly fluffy coat, you might consider names like "Fluffy" or "Cottonball."
4. Don't choose a name that's too long or difficult to pronounce. You'll be saying this name a lot, so it should be something you're comfortable with saying over and over again!
5. Ask family and friends for help brainstorming ideas.
What are Good Names for a Chow Chow?
There are a number of good names for Chow Chows, depending on the individual dog's personality and appearance. Some popular choices include "Buddy," "Coco," "Ginger," and "Teddy."
How Did Chow Chows Get Their Name?
Chow chows are a type of dog that is believed to have originated in China. Their name is thought to come from the Chinese word "chou", which means "puffy" or "lion". It is also possible that their name comes from the city of Chongqing, where these dogs were once popular.
Chow chows were brought to Europe in the 1800s, and they quickly became a favorite among royalty and the upper class. Queen Victoria was known to be a fan of these dogs, and she even owned one herself.
Today, chow chows are still popular pets, although they are not as common as they once were.
What is the Rarest Chow Chow Color?
There are only a handful of Chow Chow colors that are recognized by the American Kennel Club. The rarest and coveted of these is the blue Chow Chow. Blue Chow Chows are born with a black coat, which gradually fades to a charcoal blue over time.
They have striking blue tongues, which is what sets them apart from other Chow Chow colors. Blue Chow Chows are very rare and prized among breeders and enthusiasts alike. Other rare colors include cream, red, and cinnamon.
Conclusion
Naming your new puppy can keep you up the whole night, but the truth is, it is worth it. Also, there are many things to consider before choosing a Chow Chow name.
First, as a pet parent, you should not settle for less; ensure you find a moniker that genuinely suits your new pup.
Secondly, giving your puppy a one- or two-syllable name is essential as dogs become quickly familiar with short titles. Take time to see how your dog reacts when you call him by the new name; this help to know if he loves or hates the name.
Lastly, think about his very own personality and character traits.