What are exactly "Boxer" dog breeds? The boxer dog breeds normally are bred from Molosser dog breeds, however, unlike other breeds, the boxer dog is actually only a single dog breed. The boxer is technically varied across the types and variations rather than different breeds altogether, an owner should keep something like this in mind.
The boxer-type dog breeds are normally guarded dogs, energetic yet slightly lazy but willing to work when put up to a task. In essence, these dog breeds are some of the best one could find as they are normally tough, muscular, and able to run when needed for long periods of time.
This article will, of course, be dealing with the top 10 boxer dog breeds that are the best of their species and may just benefit an owner due to how intelligent, yet tough and agile they are. Do note that boxer-type dog breeds may face some aggression issues and may require good amounts of training to control their behavior toward other animals or even strangers.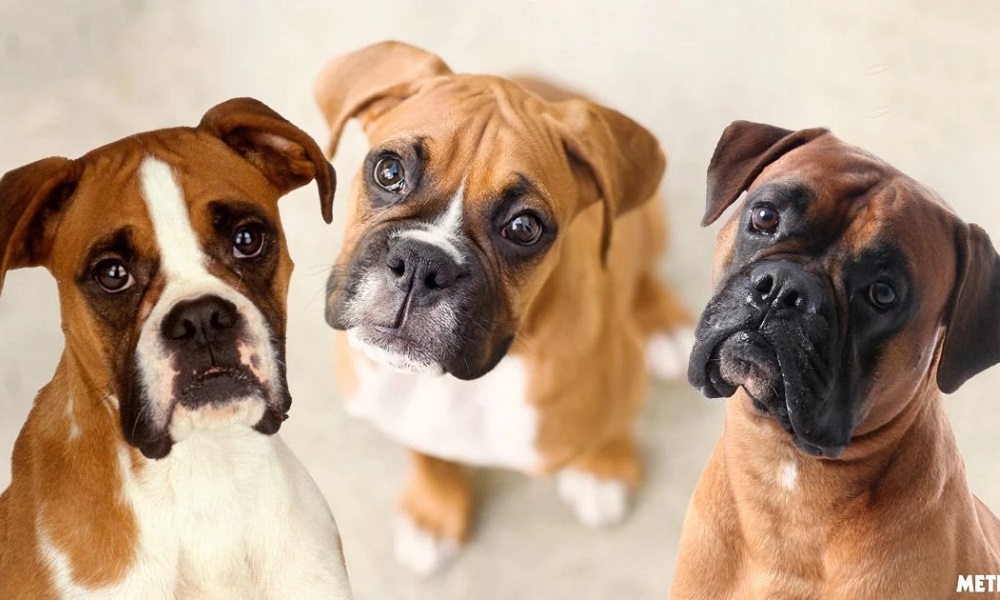 Top 10 Boxer Dog Breeds
Boxers can be varied in terms of variations and types, due to such, they could be mistaken for absolutely new breeds even, keep reading below to know more about these boxer types and how they are different from each other or not so much:
1. Brindle Boxer
Breed Overview:
Group: Working
Height: 21-25 inches
Weight: 65-80 pounds
Coat and Color: Short coat that is smooth with Brindle color variations that may slightly differ
Life Span: 10-12 years
Origin: Germany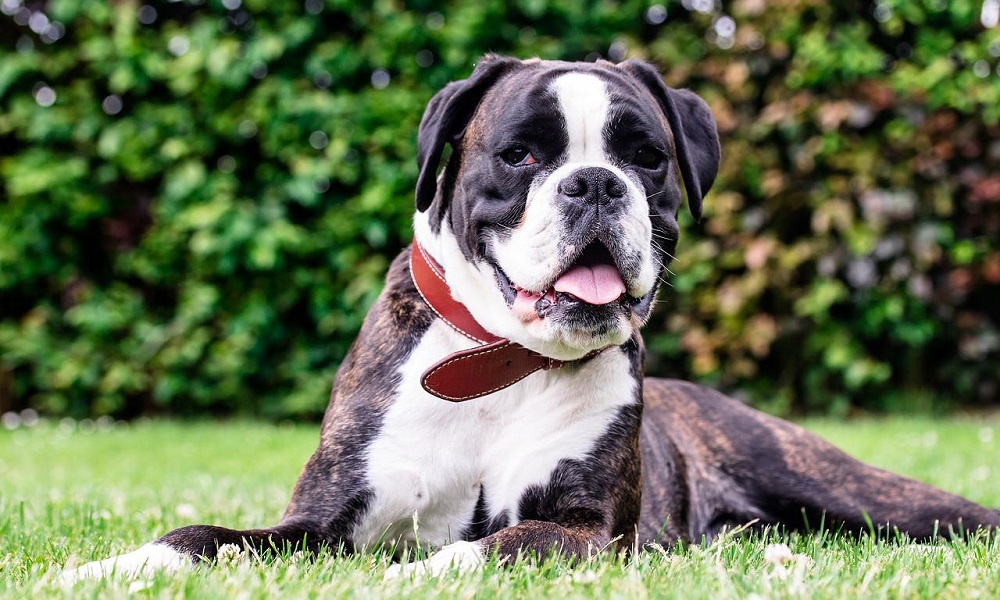 Essentially, this dog is the same as the original Boxer dog breed, however, they are called brindle boxers to signify their brindle coloring with markings that may either be black or white depending on their genetics or recessive genes. Aside from that, it is recommended to train these dogs in terms of socializing as they can be aggressive to other dogs or animals such as cats due to their hunting instincts.
2. American Boxer
Breed Overview:
Group: Working
Height: 21-25 inches
Weight: 50-80 pounds
Coat and Color: Shiny short-length coat with Fawn, Brindle colorings, etc.
Life Span: 10-12 years
Origin: United States, Germany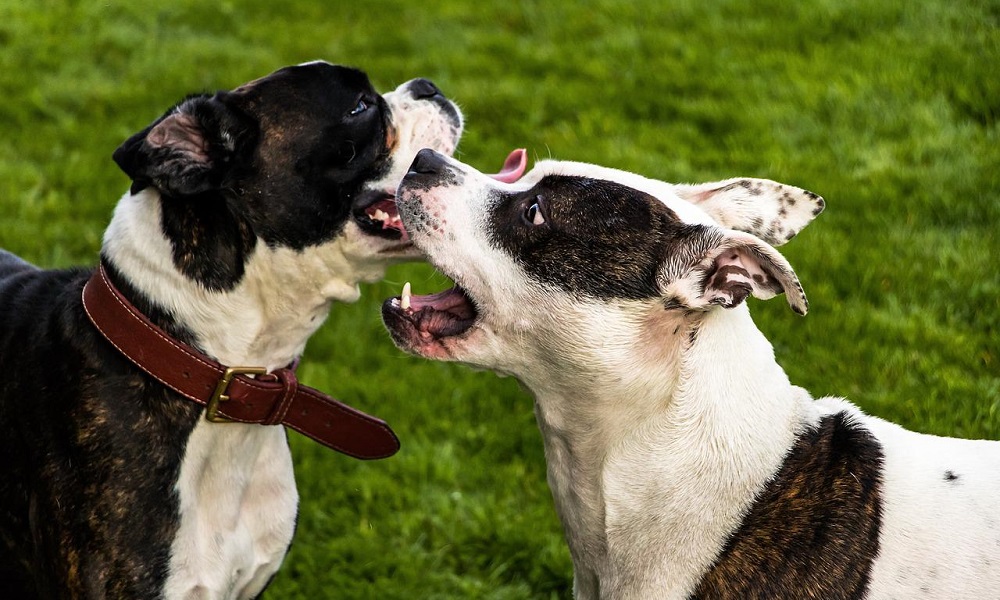 Despite being a German-bred dog, this boxer breed is an American variation and hence slightly differs from the German boxer dog. It is especially more apparent as these dogs do not have a wrinkly coats, making them look extra sleeker and lean.
Besides this, these dogs also have a slightly longer muzzle, they however tend to behave exactly like a typical boxer dog breed.  Therefore, it is recommended to make sure that these dogs get their much-needed exercise to keep them from becoming violent and destructive.
3. English Boxer
Breed Overview:
Group: Working
Height: 21-25 inches
Weight: 55-70 pounds
Coat and Color: Short and smooth coat with typical Fawn or Brindle colorings.
Life Span: 10-12 years
Origin: United Kingdom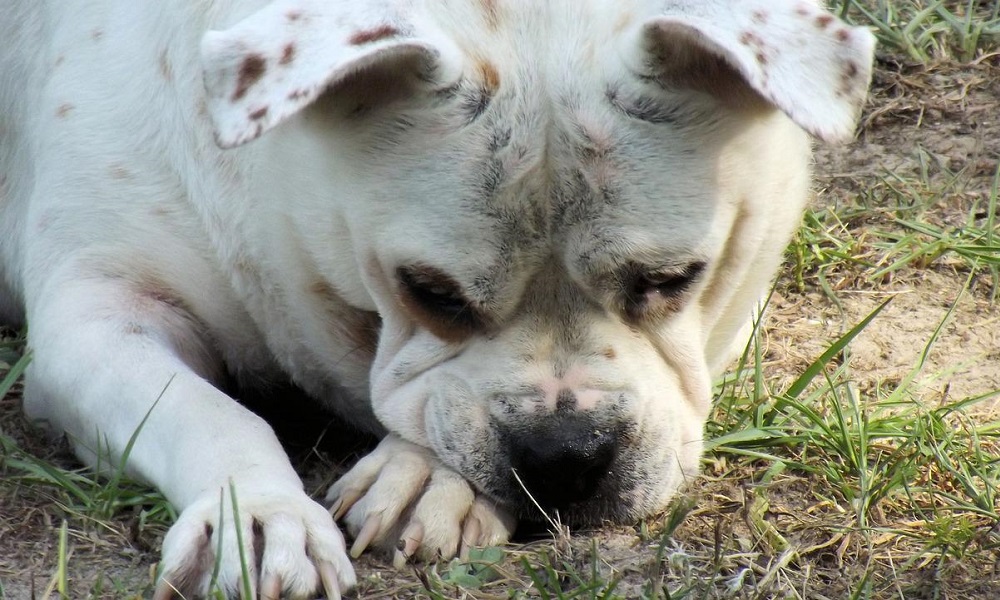 Also called the British Boxer, these dogs are considered to be some of the most elegant boxer-type dog breeds. This is especially apparent due to their calm temperament and their unique high knuckles that rest on their feet. These dogs are also the smallest out of all boxer dog types despite being muscular.
If you are looking for a dog in the UK for dog sports, shows or any other sort of fun time activity, an English Boxer is the first choice that should come to your mind!
4. German Boxer
Breed Overview:
Group: Working
Height: 21-25 inches
Weight: 65-80 pounds
Coat and Color: Short-length coat. Colors normally are Brindle, Fawn
Life Span: 10-12 years
Origin: Germany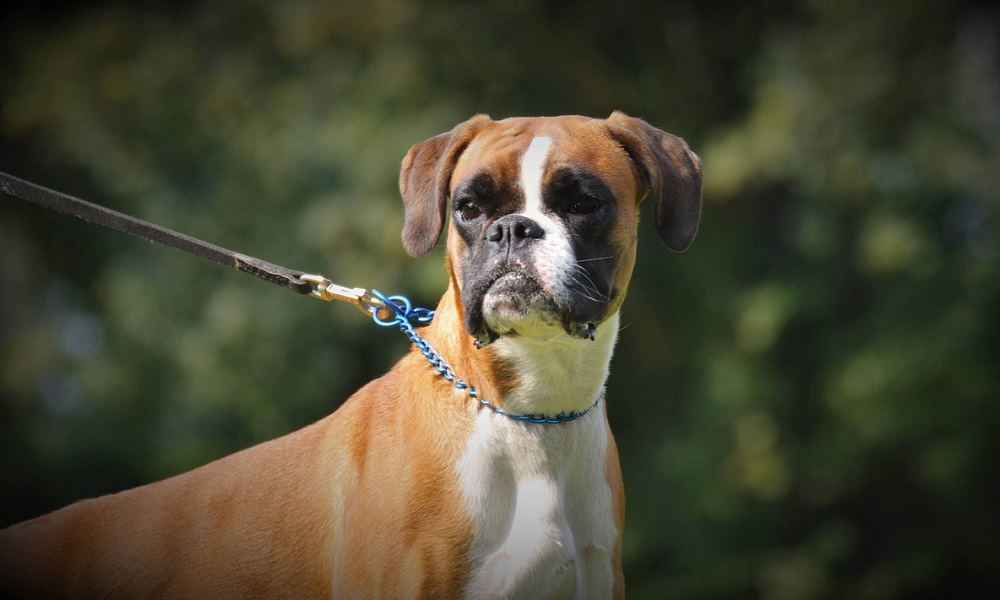 The main progenitor of the boxer dog breeds as some might say, the German boxer is a big and rather intimidating dog who may just be a perfect guard dog on various days. These dogs however will need training in socialization along with being a guard dog if you are looking to keep your property or even livestock safe from predators.
Although these dogs are highly active, it may be recommended to not keep them close to other animals as the dog may just get overwhelmed with their hunting instincts.
5. Black Boxer
Breed Overview:
Group: Working
Height: 22-25 inches
Weight: 65-80 pounds
Coat and Color: Short smooth coat with slight black colorings which may involve variations of brown, fawn slightly
Life Span: 10-12 years
Origin: Germany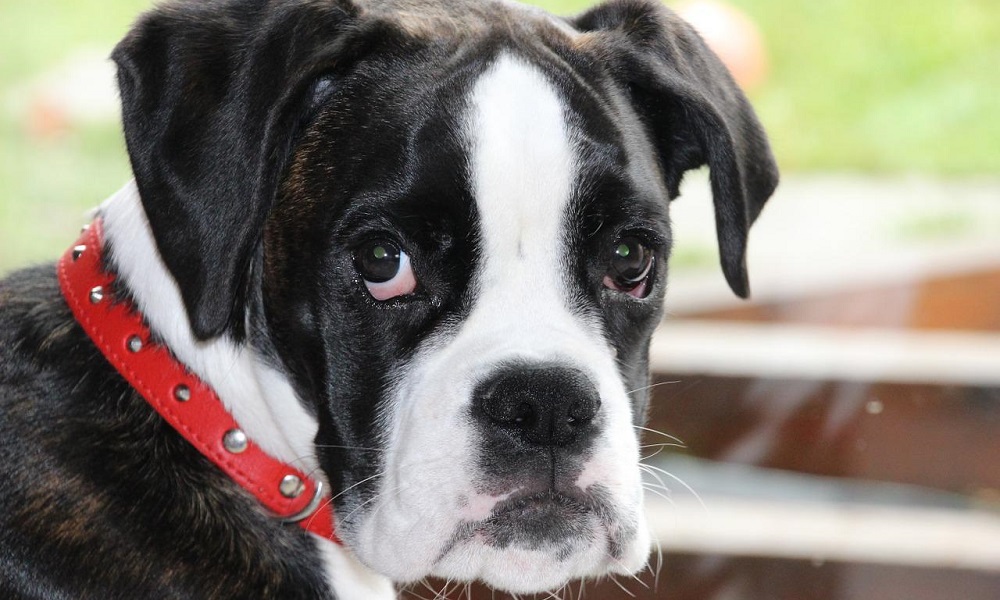 The Black boxer dog types are supposed to be slightly rarer than other boxer dogs, this is mainly so because of their black coat which is slightly uncommon as compared to fawn or brindle colorings. Besides this, these dogs are the same in personality and behavior as a normal boxer.
However, a black boxer dog may not be completely black and may often be slightly darker variants of brown or even fawn colorings.
6. Boxador
Breed Overview:
Group: Working
Height: 23-25 inches
Weight: 50-110 pounds
Coat and Color: Short coat, colors may include: Black, Brown, Liver, Gold, Bi-colors, etc.
Life Span: 12-15 years
Origin: Germany, Newfoundland, Canada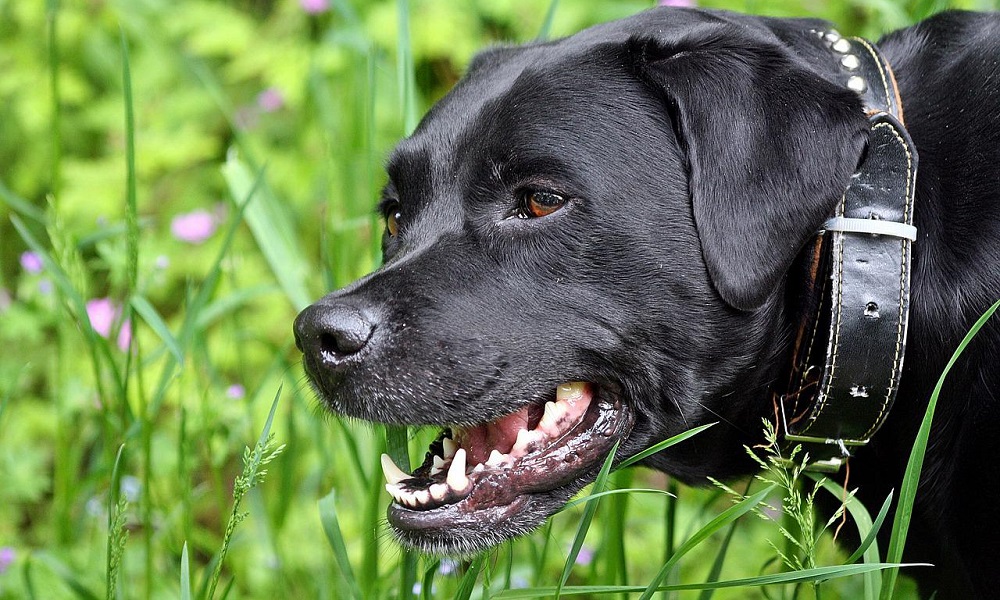 This boxer dog type is probably one of the most unique as it is a mixed breed of the boxer dog and the Labrador retriever. In this sense, this dog breed has earned both the dog breeds best traits such as being energetic, strong and always looking for something to be engaged in.
These dogs are great at being guard dogs along with being inseparable companions who may just develop a bond with their family overtime.
7. White Boxer
Breed Overview:
Group: Working
Height: 22-25 inches
Weight: 65-80 pounds
Coat and Color: Smooth coat that is short with white coloring
Life Span: 10-12 years
Origin: Germany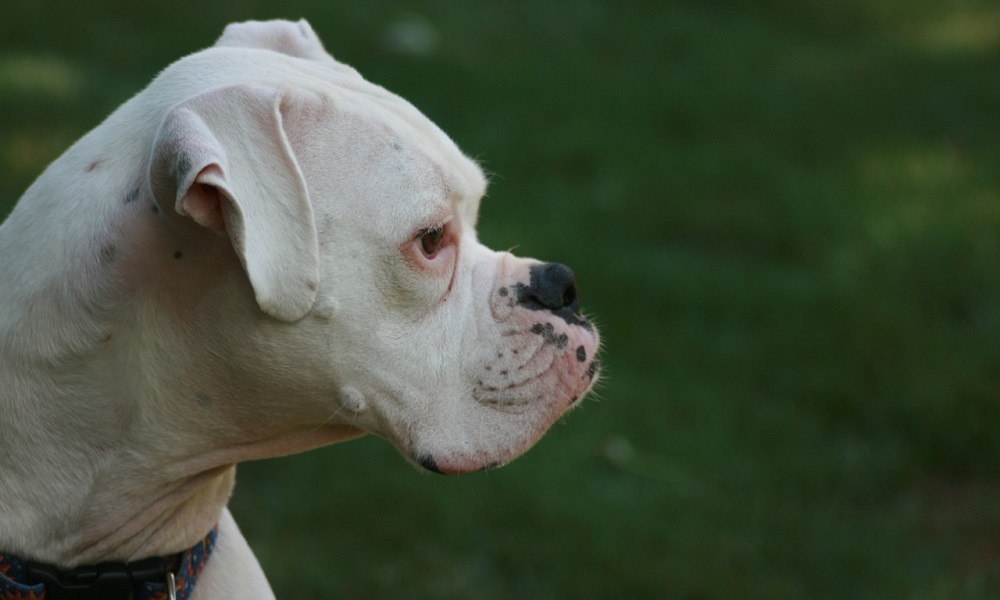 Another slightly rare foundation of the boxer dog breed, the white boxer is just that, purely white colored. These dogs however may have slight fawn or brindle colorings around their ears, near their eyes or head, etc.
Besides this, these dogs are relatively the same as German boxer dogs or any other boxer dog type besides the mix breeds as a whole.
8. Bullboxer
Breed Overview:
Group: Working
Height: 16-20 inches
Weight: 50-80 pounds
Coat and Color: Short coat with normal colorings which may include Brown, Tan or Black etc,
Life Span: 10-14 years
Origin: Unknown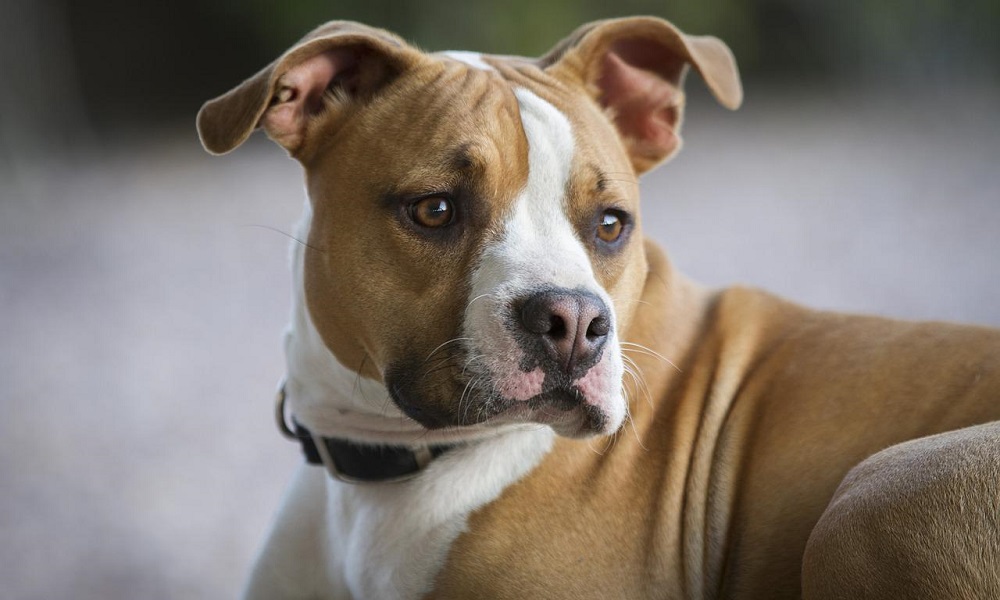 The BullBoxer dog breed is a hybrid of an American Pit Bull Terrier and Boxer dog breeds. Considered by many to be quite literally one of the stronger dog breeds due to having two tough parents as the base, these dogs may slightly be aggressive due to them having some of the pit bull's temperament as they were bred to be fighter dogs originally.
Training these dogs and keeping them engaged with tasks such as being a guard dog may just make them feel slightly better and keep them feeling affectionate and happy.
9. Boxweiler
Breed Overview:
Group: Working
Height: 21-27 inches
Weight: 70-100 pounds
Coat and Color: Short-sized coat. Colors normally are White, Brown, Black, Fawn or Brindle, etc.
Life Span: 8-13 years
Origin: Not clear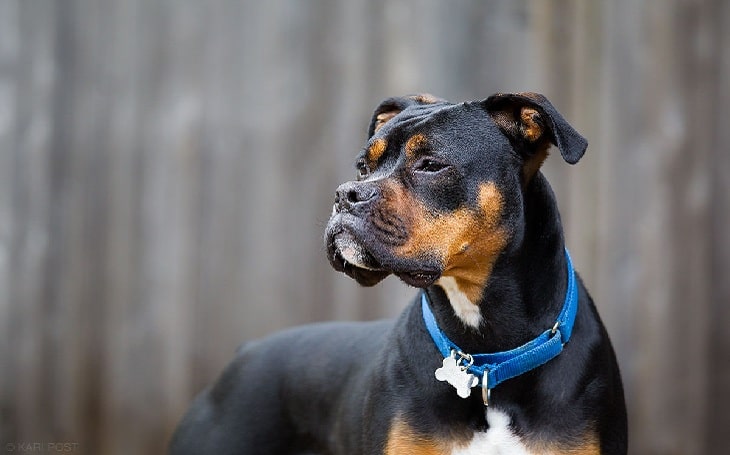 A crossbreed of Boxer dog and the Rottweiler, these dogs are some of the most intelligent due to having a Rottweiler as a parent. They however will need more patience as they will be far more stubborn than a normal boxer dog.
These dogs are, however, alert and normally protective of those they hold dear as a Rottweiler has the same characteristics along with being energetic and tough as a boxer dog.
10. Bogle
Breed Overview:
Group: Working
Height: 23-30 inches
Weight: 50-60 pounds
Coat and Color: Short coat with normal colorings of either Beagle or Boxer such as Brown, Light Tan, Brindle, Fawn with white or black markings, etc.
Life Span: 10-12 years
Origin: Unknown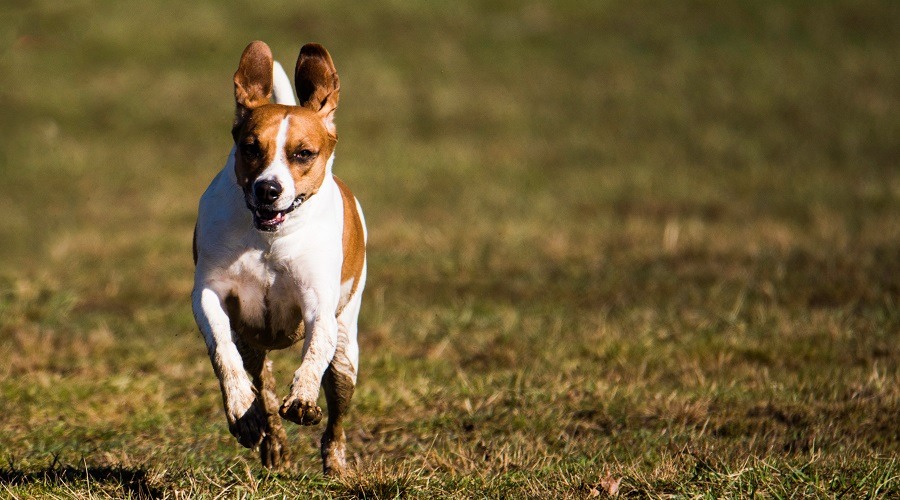 A mix breed of the Boxer and Beagle dog, these dogs may seem small and cute, but they are terrifying when being energetic and trying to work upon a task. These dogs are trainable due to their mixed genes and may normally be affectionate to family members and even be willing to play roughhouse with kids.
What You Should Know Before Getting a Boxer?
Boxers are a popular breed of dog, known for their loyalty, intelligence and playful nature. If you're thinking of getting a Boxer, there are a few things you should know first.
Boxers were originally bred in Germany in the late 19th century. The breed was created by crossing the Bullenbeisser (now extinct) with English Bulldogs and Mastiffs.
Boxers were used as guard dogs and hunting dogs, and later became popular pets. Today, Boxers are still used as working dogs in many fields, including law enforcement and search and rescue.
They are also popular family pets due to their loving nature and ability to get along well with children. When choosing a Boxer puppy, it's important to find a reputable breeder who can provide health clearances for the parents. Health problems that can be seen in the breed include hip dysplasia, heart defects and cancer.
A good breeder will also be able to provide you with information on the temperament of the parents so you can have an idea of what your puppy will be like when they grow up. If you're looking for a loyal, loving and intelligent companion, then a Boxer could be the perfect dog for you!
Basic Characteristics of Boxer Dogs
If you're thinking about adding a boxer to your family, here are a few things to keep in mind:
1. Boxers need plenty of exercises. This breed is high energy and needs at least an hour of vigorous exercise every day. A daily walk isn't enough – boxers need room to run and play. If you don't have a backyard, consider taking your dog to the park or joining a local dog club where they can socialize and burn off some energy.
2. Boxers are prone to separation anxiety. This breed doesn't like being left alone and can become anxious or destructive if left by itself for too long. If you work long hours or travel often, a boxer may not be the right breed for you.
3. Boxers are known for drooling and slobbering. While this may not bother some people, it's important to know that boxers tend to be messy eaters (and drinkers!) so be prepared with lots of towels!
4. Boxers are intelligent dogs but can also be stubborn at times. Be patient when training your dog – positive reinforcement is key with this breed. crate training may also be necessary as boxers tend to chew on things when bored (including furniture!).
Are Boxer Dogs Difficult to Train?
Boxer dogs are not difficult to train. However, they are strong-willed and require a firm hand. They need an owner who is willing to put in the time and effort to properly train them. With proper training, boxers can be well-behaved, obedient dogs.
What is the Best Way to Train a Boxer?
There is no one definitive answer to this question as different trainers will have different methods and opinions on what works best. However, some general tips on training a boxer could include working on basic obedience commands such as sit, stay, come, down etc. It is also important to socialize your boxer with other dogs and people from an early age so that they are comfortable around others.
When it comes to actual boxing training, you will want to focus on developing your dog's strength, speed, agility, and endurance. This can be done through a variety of exercises such as sprints, jumping hurdles, weight pulling, etc. As always, consult with a professional trainer if you are unsure of how to proceed.
Tips for Raising a Boxer Puppy
There's a lot to love about boxer puppies. They're playful, energetic, and full of life. But raising a young boxer can be challenging.
Here are some tips to help you get started:
Start with basic obedience training. Boxer puppies are smart and eager to please, so they can learn quickly.
Basic commands like sit, stay, come, and down will help you control your puppy when he gets older.
It's never too early to start training!
Socialize your puppy early on.
Boxers are social dogs who need plenty of interaction with people and other animals.
Expose your puppy to as many different situations as possible – take him for walks in the park, introduce him to new people and animals, etc.
The more he experiences now, the better adjusted he'll be as an adult dog.
Conclusion
Despite there being conflicting origins of many of the Boxer dog variants and mixed breeds, one thing is constant, all of these dogs are ultimately affectionate. They however can need a capable owner to make sure that they turn out to be well-mannered and not violent.
It is also important to make sure that you get a boxer dog variant or a mixed breed from a reputable and well-known breeder only after confirming that the dogs are fully healthy and not sick in the slightest. Make sure to acquire a copy of all the hip tests and any other health tests from the dog breeders as well.