When buying a collar for our furry friend, we often consider the type, color, material, and closure. However, what some people overlook is the size. Most collar straps are adjustable; however, the overall size still remains important. While their purpose varies, the main focus of a collar is to provide identification and safety to your pet. In addition, it is what tells others that the pet belongs to a family. Therefore, the correct-sized collar will not only fit better, but it will also feel better.
Other than regular collars, shock collars, choke collars, etc., are excellent correction tools for behavioral problems in dogs. For many of these types, the collar needs to be the right fit. Most collars need to be snug around the neck without causing pressure. In the case of training collars, the straps need to be snug so that your dog can feel when the leash is given a tug.
For dogs that are in the growing stage, you will also need to keep the growth in mind. Certain canine breeds grow up to entirely different collar sizes, and getting a different collar every time just isn't feasible. However, measuring the correct collar size from the start and save you from the extra expense. It can also improve the performance of the collar.
In this guide, we will talk about the steps required in measuring the right size for your dog. We will also share some tips for getting the right collar and how one can choose one based on the manufacturer's size chart.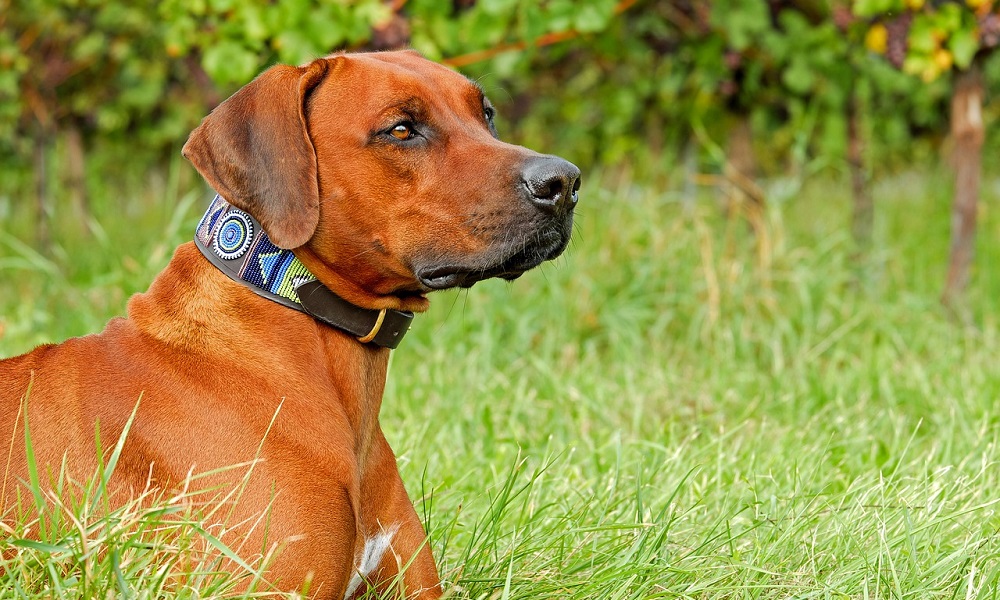 Why is it Important to Measure a Dog Collar?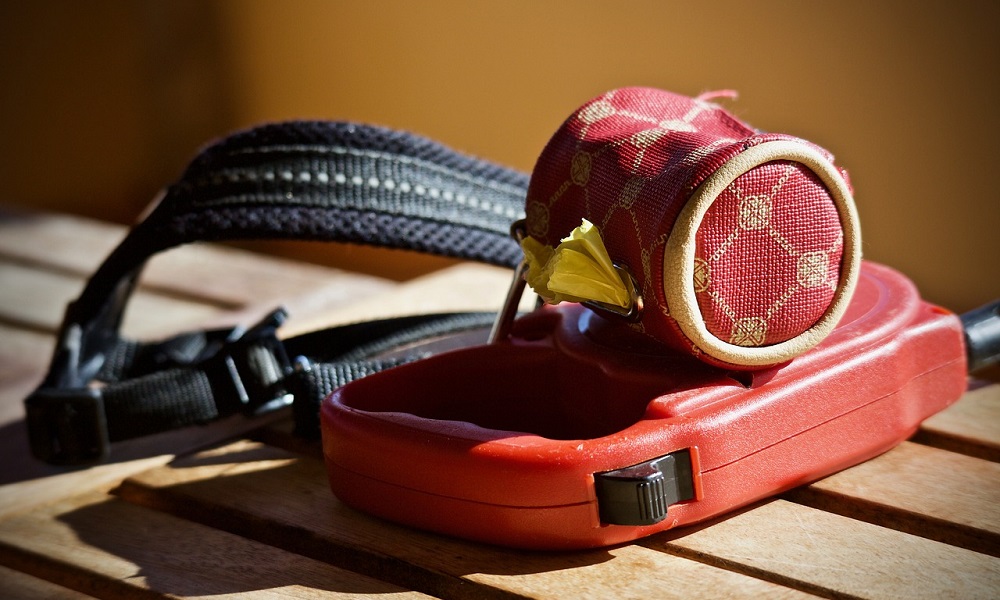 There are plenty of dog collars with adjustable sizes, and it is a common misconception that such collars are suitable for all dog breeds and ages. The proper fitting of a collar is unique to every individual pet.
Following is a list of reasons why getting the correct sized collar is important.
A Nicely Fitted Collar Feels Good
Most collar types are supposed to fit around the dog's neck such that you one can insert only two fingers between the strap and the canine's fur. If the collar hangs too loose, it can keep rubbing on the coat, and your pet will feel it constantly. On the other hand, if the strap is too tight around the neck, it will make it really difficult for your pet to move, eat or drink.
In short, your pet will be extremely uncomfortable with the accessory and may begin to pull on it. The correct level of tightness also depends on the strap material. If it is made from thick layered material, then it will maintain its shape more easily than a thinner fabric material.
Right Size Improves Collar Performance
Collars serve multiple purposes, and one of these is to keep the pet leash attachment and security. When walking your pet outside, you need to make sure the collar is not too loose; otherwise, your pet might be able to take it off. Martingale collars are used for training a canine to not pull on the leash. For these collars to work, the strap needs to be long enough to slide in and out of the loop to provide the correction.
Right Collar Size Allows Quick Adjustment
Dog collars offer a small size range to allow for quick adjustment. For growing pets, it is recommended to go with a collar that has a suitable size range. If it eventually grows too short, you will need to purchase a new collar. However, if the measurements are taken correctly, you can avoid buying a new one early.
How to Measure Dog Collars Properly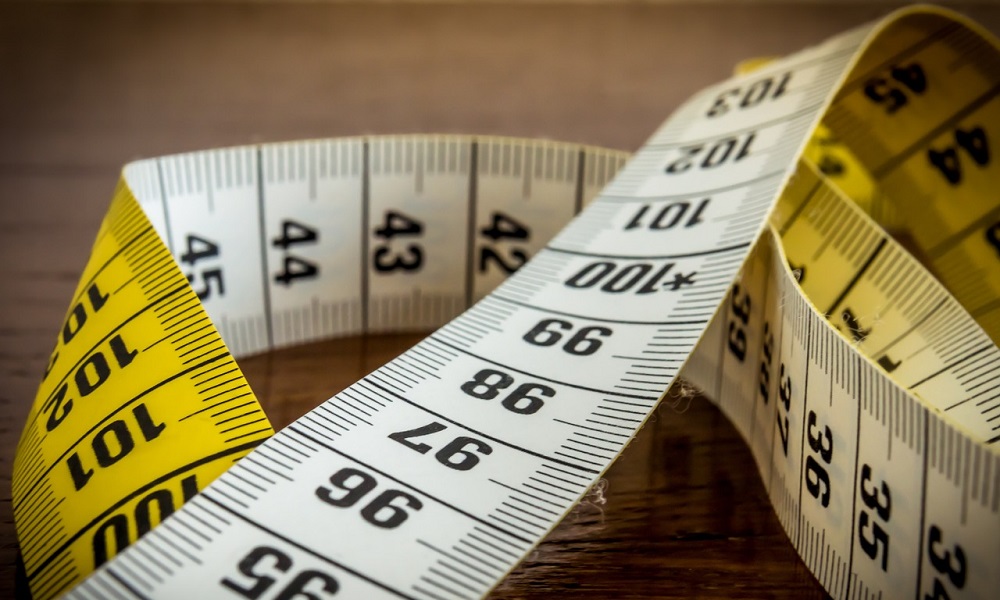 Depending on the type of dog collar you are getting, the measurement can vary. To make sure you get the right size, you will need to make adjustments to the length after measuring. The adjustment differs on the basis of the different types; however, the method is mostly the same.
Measuring from an Old Collar
You are going to need a tape measure (one that is used to measure fabric length), your pet's old collar, something to jot down the measurement on, and your canine. The first part involves taking the reading, and then you add a few inches to it to adjust the size.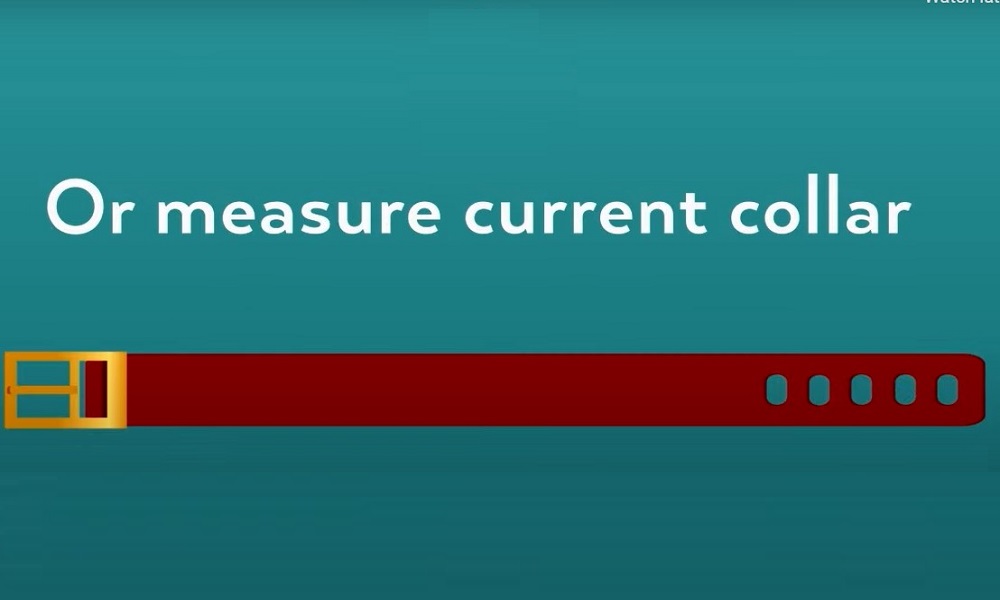 Now, if you are measuring from an old collar, first unbuckle and spread the collar horizontally. If it features a plastic or male-to-female metal buckle, then you need to make sure the length is measured correctly.
Measure from the start point of the male end of the buckle; do not take a reading from the very end as it will give you a wrong measurement by at least an inch. If you are measuring from a metal buckle collar, then measure from the hole being used to the other end of the collar.
If you do not have a tape measure, you can also use something like a wire or fabric strip. Now, this step is only applicable if you measure from a collar. If you are getting a new size or a new collar, you will need to measure your pet's neck.
Measuring Your Pet's Neck Size
Consider using the tape measure when your pet is calm. Make sure the tape is not twisted as it can give the wrong measurement. A dog's neck does not have the same circumference everywhere. Therefore you need to take multiple readings with a bit of difference, and in the end, you will get the appropriate range.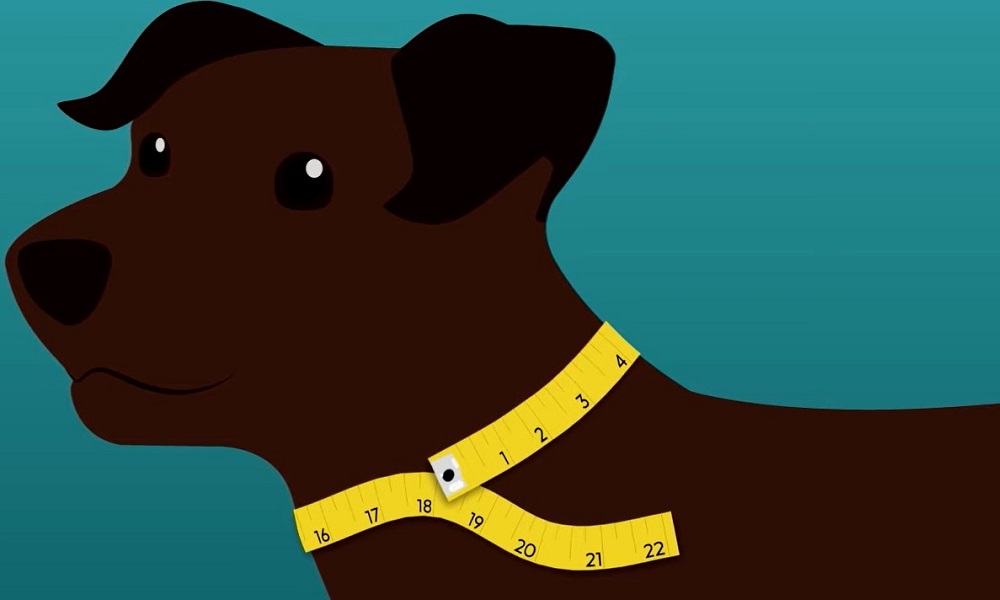 Usually, you only need to know the size a collar should have when it is at the base of the neck, as this is where the collar usually rests. Few collars need to stick at the top of the neck; these include choke collars and other types with wider straps. After measuring the length, you can add two inches to it. This is done so there is a slight looseness in the strap. Ideally, you should be able to slip in two fingers between the pup's fur and the collar.
Other than the length, manufacturers often put recommended sizes for different breeds. For example, 40-85 lbs dogs mostly go in the medium range. Similarly, the pups in the lesser weight range are recommended the size small.
Find the Ideal Width for the Strap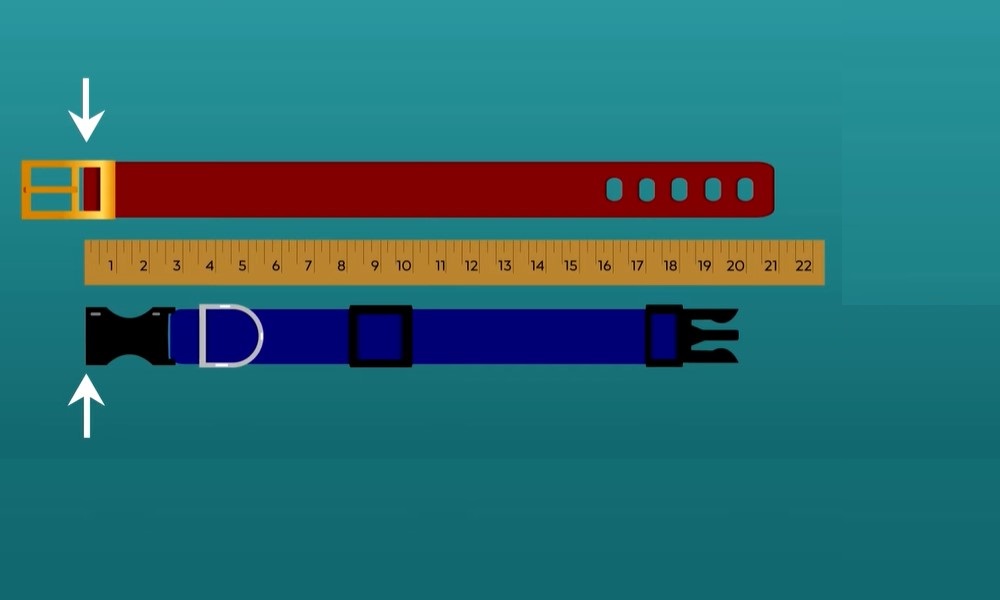 Now that you know the length, you also need to know the ideal width of a collar strap. Unfortunately, there isn't a measuring method for how thick and wide a strap should be. However, you can decide this based on the canine's breed and age.
Thin collars are intended for smaller breeds and young puppies, while wider straps are ideal for large breeds and hunting dogs. Putting a wide collar on a small puppy can cause discomfort.
Thin strapped collars are no good for large dogs either, as these are not strong enough to withstand the pulling and biting. It is, therefore, best to stick to the recommended options.
How To Measure Your Dog's Neck For A Collar by dogIDs: Sizing Guides
Some Important Tips
Many collar brands have size charts for size recommendations. If your pet is between two sizes, consider getting the larger collar and adjusting it to the smaller size.
Do not buy a wide strap collar for young puppies as it can be heavy and restricting for them.
Collar material also plays a role in the size measurement. Collars with thick straps should be 2-3 inches larger than your pet's actual neck size to accommodate for the shape and stiffness.
In the case of chain collars, you need to be specific about the collar range as well. For example, a size too small will constantly constrict the throat. On the other hand, a large collar will not tighten after pulling.
If you are purchasing an elastic collar, then you can adjust it to the exact size as it can stretch.
Dog collars should also be material-specific. Make sure the strap does not constantly rub against the neck as it can cause bad sores.
Conclusion
A dog collar is a very useful accessory used for multiple purposes, including identification, security, training, and calming a pet. While we often look for the right material, ID, D-rings, and closure, the thing that sometimes gets overlooked is the right size.
A nicely fitting collar is comfortable, does not disturb the pet, and performs its function better. Measuring the right size is simple. All you need is a tape measure, and you can use it to get the measurement.
Most collar brands nowadays also recommend sizes based on dog weight, breed, and age. Therefore if you are unsure about which size to get, consider consulting the size charts and get a suitable range.
A pet collar is important for your canine's safety. It and investing some time in measuring properly can save you the trouble of getting a new collar.