If your dog is habituated of continuous barking and in spite of feeling very much disturbance you are not willing to use shock collar or any other related devices then a dog sonic collar would be the best option for you. It helps to teach your dog to be calmer and quieter by reducing constant barking.
After hours of research, we analyzed dozens of videos and expert opinions to inform you about all the important features of a dog barking deterrent. Below, we have given a list of sonic dog bark control devices by comparing them side-by-side and scored them regarding a range of factors including functionality, usability, safety, security, and durability.
So, read the article from below and get help about various dog bark control devices with a proper buying guide. Don't forget to write in the comment box if you have any queries or ideas about these devices.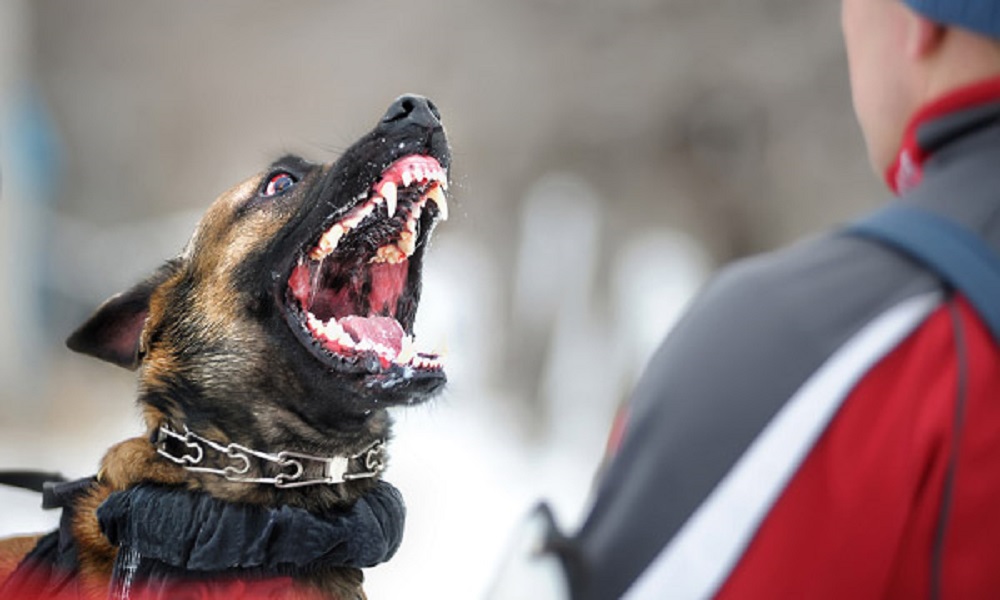 3 Sonic Dog Collar in 2023 – Reviews
1. PetSafe Collarless Remote Trainer Dog Collar
Top Pick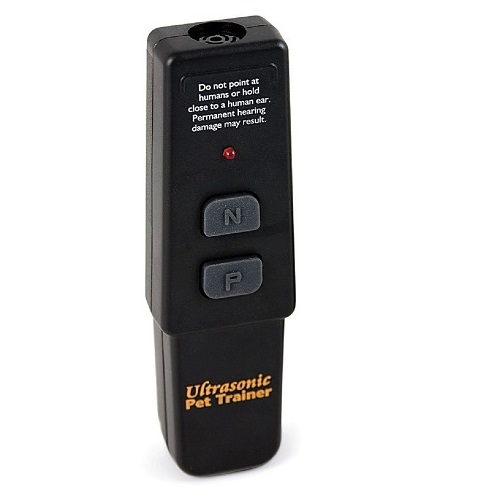 PetSafe Ultrasonic Dog Remote Trainer
Features with 2 buttons where one button emits an ultrasonic sound and another button emits an audible sound
This Ultrasonic remote trainer helps to stop your dog's irritant barking by producing ultrasonic sound within a particular range. It can train your dog basic obedient commands through the sensitive hearing of the pet.
The Negative Tone Button generates the ultrasonic sound that is beyond the range of human and your pet understand that you want him to stop whatever he is doing.
The Positive Tone Button produces a distinct, loud tone that indicates your dog's behavior is acceptable. Offer a treat with a positive tone so that he can realize he has done something good.
Ultrasonic tone works within a range of 30 feet. It is suitable for animals which is six months and older. The manufacturer company is committed to the effectiveness of this collar.
This comes with both positive and negative tones for training flexibility and the interesting thing is only your dog can hear this Ultrasonic tone. 1 collar is efficient to train only 1 dog.
Ultrasonic sound is effective in many ways to teach your dog basic commands like sit, stay, come, and stop pulling, jumping, digging or other annoying behaviors.
However, some dogs may not be responsive to ultrasonic correction because of their age, hearing ability, and temperament. But if the device is not meeting your needs, you can make contact with PetSafe pet behavior specialist through their customer care service. They are available six days a week.
Key Features
Effective to teach your dog basic commands and correct behavior
Work better within 30 feet of range for indoors and small outdoor spaces
Positive and negative tones make the training easy and flexible
Appropriate for pets of any size that is 6 months and older
A detailed training guide included
2. PetSafe Ultrasonic Dog Bark Training Collar
Runner Up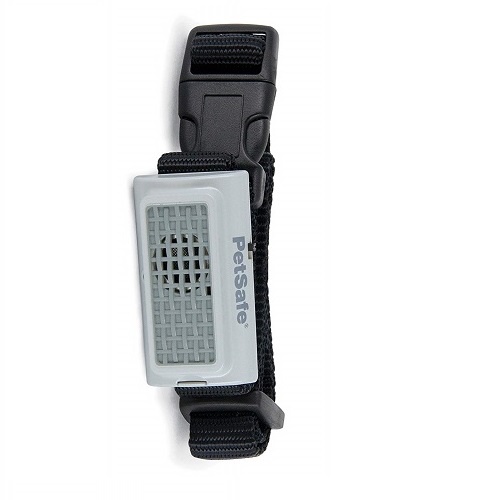 PetSafe Ultrasonic Bark Control Collar
The ultrasonic tone deter nuisance barking by applying high-pitched sound that's inaudible to most humans
The Ultrasonic Bark Control Collar comes with an ultrasonic tone to reduce excessive barking to your dog and ensure peace. When your dog barks, it will get a noiseless high-pitched sound and compelled to stop barking very soon.
This harmless tone teaches your dog to stop barking quickly and effectively. This device is water-resistant and can be work at both inside and outside of the home. Moreover, the sound of this collar can spread up to 8 feet and cover all dogs within this range.
It can be the best bark control solution for many dogs. Due to lightweight, it is comfortable to care at outside like park, field or open space. A low battery indicator helps you to know when it is needed to change the 3-volt lithium batteries.
Sometimes dogs become insensitive to the Ultrasonic sound and in this case, you should use only the Ultrasonic Bark Control Collar during periods of annoying nuisance barking.
However, like Ultrasonic Remote Training Collar it will not also work for all dog breeds because of their age, hearing ability and temperament. But the Ultrasonic tone is very much effective to stops extreme barking for single dog homes.
Don't forget to turn off the bark control collar when not in use because it improves battery life and helps to stop unnecessary barking of your dog.
Key Features
The Ultrasonic sound helps to decrease excessive barking
The water-resistant facility allows the collar to run at light rain
The available microphone detects and separates your dog's barking with another dog
Reduces the possibility of false correction
Available low battery indicator
Provides support by US-based customer care specialists six days a week
3. Dog Dazer II Ultrasonic Dog Deterrent
Best Budget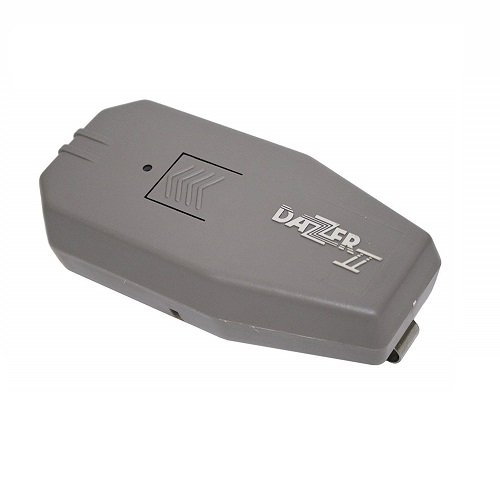 Dog Dazer II Ultrasonic Dog Deterrent
Very special to stop the approach of unfriendly, overly excited, or just unwanted curious dogs without harming them
The DAZER Ultrasonic Dog Deterrent comes with the latest technology and very effective to stop the approach of unfriendly, destructive dogs within a range of twenty feet.
This unit is small and lightweight to carry on your walks or outdoor activities, as well as in house using.  This device is not specially made for bark control but works as a deterrent to dogs.
This ultrasonic unit is not to cause harm to any dog when it is used and it can work better for cats at even at distances up to forty feet. The high-frequency sound is very clear to pets but no to humans.
The ultrasonic anti-barking device is made of lightweight and high impact plastic and can be attached to your belt, bag, bike or other-where with the inbuilt clip. The 9V powerful battery supports a long time and the low battery indicator helps to guess about the battery life.
This device also works as an ideal training tool for your dog to control unwanted behavior. There is no automatic option to operate the Dog Dazer, so you have to manually activate when it is needed.
Though it works as part of a positive reinforcement training program, but you can use it for neighbor's barking dogs if it is available within 20 feet of area.
Key Features:
The handheld device, best for using as a dog deterrent
Comes with latest ultrasonic technology
Works up to 40 feet for cats and 20 feet for dogs
Bit discomforting but not harmful for pets
Available 9V powerful battery with low battery indicator
How Does the Sonic Collar Work?
Sonic dog collar is a type of no-barking training device helps stop nuisance barking of your dog by emitting a high-frequency signal. It fits around your dog like a normal collar within a certain range of area. There are various sonic collars are available in the market with different technology and pet proprietors should know how does this works properly?
Usually, like other standard collars, it is also a battery operated electronic device. It comes with a noise sensor which can detect when your pup is burking. After identifying the noise, the collar emits a high-frequency sound to distract your dog so that it stops barking immediately.
There is both positive and negative tone available in this device. The negative tone works beyond the range of the human but indicates your dog to stop whatever he is doing. On the other hand, the positive tone ensures your dog's positive behavior. Sometimes this tone used as conjunction with a verbal command like stop, sit, stay, or go.
A hand-held, portable remote operates these tones and allows the pet proprietor greater control to train their dogs. In this case, the trainer should remember that humans can't realize the sound which is emitted by these sonic collars. So, they have to send signals by observing the dog's reaction.
You might want to check out our list of the best spiked dog collars.
Factors to Consider When Buying an Ultrasonic Dog Bark Control Device
As a pet proprietor, you should consider several important factors before finalizing the perfect ultrasonic bark control device for your dog. Here we will discuss the variety of factors that will help you to understand the basic features of this device and make your decision final.
Design Style
Unluckily, some dog-bark control devices are downright ugly and difficult to place inside the home as a showcase. It may seem like unnecessary and peculiar. Moreover, older bark control devices looked threatening and unfriendly.
But at present, there are dozens of attractive designs are available to enhance your room decoration. These modern bark control devices come with a unique style and shape from droplet to pebble shapes to fulfill your preferences.
So, don't mistake or misguide to select the bark collar because we have done great research and reviewed all outstanding products for you. Finally, we recommend you to purchase a device which is best suited to your dog and used area.
Range
The product range is one of the most vital issues for anti-bark devices and normally a collar can cover from 15 feet to 150 feet. This range is industry standard for any ultrasonic dog bark control device and before finalizing the device, you should select the designated area where the dog will move.
There are a few tips you may follow when setting up your device. For an indoor device, it is important to set at the center of the room from where the device can cover up whole over the room. This will assist the sensor to work efficiently by receiving the sound wave of barking. You can apply the same theory to place the device at the outside but make sure it faces at the center so that the bark can directly come through.
Sound or Sensory Levels
There are three sensory and sound levels come with most ultrasonic dog collars. These sensory levels help you to adjust the range and sound intensity significantly through your dog's barking. You can also expand the sensory area within the range which your device covers.
If the dog doesn't respond properly corresponding to the ultrasonic sound, you can gradually increase the sound levels and adjust with the most effective position. So, make sure a device which is featured with multiple sounds and sensory levels. Moreover, it ensures the levels to the point of peak effectiveness and creates a safe and bark-free environment.
Battery
The battery is immense to run electronic devices. When you think to buy an anti-bark control device, you should know the type of collars and batteries includes with this device. Most cases battery supplied devices last around 3-6 months initially depending on how much you will use them.
The manufacturer recommends to owners turn off the collar when it's not being used. Sometimes it may difficult to switch off the device because your dog will begin to barking again when realize you are going to turn off the unpleasant sound. The LED light feature let you know the device needs a battery change.
Safety Issue
It is another vital issue which you need to consider seriously and in this regard always you should purchase from a reputable manufacturer. Quality anti bark devices are 100% safe and don't send any harmful sounds that could damage your dog's ear. They become safe to use at home and do not affect the surrounding negatively when used in open places.
Sometimes it may seem that ultrasonic sounds are unpleasant to your dog, but basically they do not cause of any distress of your dog. These sound waves have been verified by experience professionals and recognized as very safe for pets.
Price
Consider the price of the device. Some models are more expensive than others, but a higher price doesn't necessarily mean better quality.
Read More Collar Reviews: Best Dog Flea Collars
Benefits of Using Sonic Dog Collar
Here are some benefits of using sonic dog collars:
Safe and humane

: Sonic collars use sound to train dogs, making them a safe and humane option. Unlike other types of collars that may cause pain or discomfort to the dog, sonic collars emit a sound that is annoying but not harmful.
Effective

: These collars are effective in training dogs to stop barking or other undesirable behavior. They emit a high-pitched sound that interrupts the dog's barking or unwanted behavior, distracting them from the behavior and helping them learn to stop.
Versatile

: Sonic collars can be used to train dogs in various behaviors, including barking, digging, and jumping. They can also be used to train puppies and adult dogs of all breeds and sizes.
Easy to use

: These Are easy to use and require minimal training. They come with detailed instructions, and most models are automatic, meaning they activate when the dog barks or exhibits unwanted behavior.
Non-restrictive

: Sonic collars are typically lightweight and non-restrictive, allowing the dog to move freely and comfortably. They are also available in different sizes to fit dogs of all breeds and sizes.
Some Important Tips
Like any other products these ultrasonic devices also have some positive and very few negative things. Here we will highlight both the advantages and basic disadvantages of this device. We hope this information will help you to make the best decisions.
Only your dog will get the sound of this device and you feel no disturbance to play it
You can also use it on annoying neighborhood dogs
Light and portable, so it is very easy to carry out for outdoor using
There are four different types of the device help you to choose your personal preference
Smoothly works on very small dogs that are less stubborn
All dogs are punished in the range of area
Peoples and other general sounds can activate a certain model of devices
Some models can't detect some smaller dogs bark
There are some dogs becomes unfazed by the sound and continue barking rather than deterring.
Final Thought
Commonly, it is very tough to make the right decision while purchasing a dog bark control product. This time some vital issues may arise like, you don't want to choose something that can harm your dog.
On the other hand, you are going to be mad for the constant barking of your dog. Really, that is the situation of every dog owner's worst nightmare. So, we hope that we will help you by solving any queries you have regarding these devices.
You know the renowned manufacturer always trustworthy and supply 100% safe and ready product to stop your dog's barking. Moreover, you have the opportunity to replace the product for any kind of dissatisfaction.
Frequently Asked Question
How many types of dog sonic collar?
There are four basic types of ultrasonic dog bark control deterrent come with different unique features and they are Ultrasonic Collars, Handheld Ultrasonic Devices, Indoor Ultrasonic Units, and Outdoor Ultrasonic Devices.
How does ultrasonic bark control device work?
The Ultrasonic Bark Collar applies an ultrasonic tone to prevent barking of your dog. This device comes with a microphone which can detect the sounds of your dog's bark and immediately sends an ultrasonic tone. This is the way how the bark control collar helps to stop your dog while barking.
Does the bark control collar hurt dogs?
Basically, ultrasonic devices emit a spiteful sound within a range which only your dogs can hear and immediately stop barking. But the sound is not harmful to the dog's health. Some devices emit sounds in response to any nose and may misguide your dogs.
What is the range of ultrasonic sensor?
The range can vary by the device to device but an ideal ultrasonic collar can cover from 6 feet to 70 feet. For in house using you should set the collar at the middle point of the room to cover the total area equally.